Kontakt/ Adresse
Environmental and Biotechnology Centre
Dept. Umwelt- und Biotechnologisches Zentrum (UBZ)

Helmholtz-Centre
for Environmental Research - UFZ
Permoserstr. 15
04318 Leipzig, Germany

Phone: +49 (0) 341 235-4789
Fax: +49 (0) 341 235-1830
norbert.kohlheb@ufz.de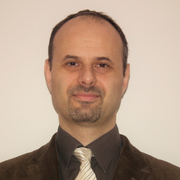 Akademische Ausbildung
Agrarwirtschaftliches Studium an der Agraruniversität Gödöllő, Ungarn
Verleihung des Titels Dipl. Agraringenieur (Nr. 51/1995)
Promotion an der Karl-Franzens Universität Graz, Österreich
Verleihung des Doktortitels dr.rer.soc.oec (DVR 0076554)
Studium für Maschienenbau an der Szent István Universität, Gödöllő, Ungarn
Verleihung des Titels Maschinenbauingenieur (Nr. PTF 052391)
Hauptfach Gebäudetechnik
Forschungsaufenthalt am Institut für Soziale Ökologie, IFF Wien, Österreich

Roots of Learning: Weaving an Ecological Culture in Education. Schumacher College, Dartington, UK
Sustainable Human Development and the Millennium Development Goals. Summer Universität an der Central European University, Budapest, Ungarn
Institutionelle Analyse von Nachhaltigkeitsproblemen. Marie Curie Themes Summer School, Vysoké Tatry, Slovakia

Berufliche Tätigkeiten
Referent, Umweltschutzbehörde Mittel-Donautal, Budapest, Ungarn

Referent, Ministerium für Landwirtschaft und Landesentwicklung, Abteilung für Europäische Integration, Budapest, Ungarn

Referent, Ungarische Botschaft, Wien, Österreich

Oberassistent, Lehrstuhl für Umweltökonomie Institut für Umwelt- und Landschaftsbewirtschaftung Szent István Universität, Gödöllő, Ungarn

Dozent, Lehrstuhl für Umweltökonomie Institut für Umwelt- und Landschaftsbewirtschaftung

Department Umwelt- und Biotechnologisches Zentrum, Helmholtz Zentrum für Umweltforschung - UFZ
Forschungsschwerpunkte

Nachhaltigkeitsbewertung mit Hilfe von Lebenszyklusanalyse
Ex-ante Ökobilanzierung und Nutzung des Instruments als Werkzeug für Planung
Mögliche Integration und Normierung von ökologischen, sozialen und ökonomischen Auswirkungen

Kooperationen / Projekte | Co-operations / Projects
INCOVER
Laufzeit 2016 - 2019
Partner: AIMEN, Aqualia, Recirku, Renergie, UFZ, iBET, BioTrend, FINT, Autarcon, DTI, Aarhus University, SolarSpring, Valladolid University, Simbiente, UPC, ICLEI, IOEAU, ISLE
Ansprechpartner: Juan Antonio Álvarez Rodríguez, jalvarez@aimen.es
Aktuelle Projekte:
Publikationen / Publications
Fuchsz M, Kohlheb N. Comparison of the environmental effects of manure-and crop-based
agricultural biogas plants using life cycle analysis. Journal of Cleaner Production 2015;86:60–6.
Gyuricza C, Bakti B, Kovács G, Balla I, Kohlheb N. Energianövények életciklus-elemzésének
eredményei (Lifecycle Analysis Results of Woody Energy Crops). HADTUDOMÁNY: A MAGYAR
HADTUDOMÁNYI TÁRSASÁG FOLYÓIRATA 2013;23:283–301.
Németh A, Kohlheb N. Environmental Effects of Organic and Mineral Fertiliser Use: A Comparative
Study. HUNGARIAN AGRICULTURAL RESEARCH 2015:19–23.
Gyuricza C, Hegyesi J, Kohlheb N. Experience of energy willow (Salix sp.) production in short rotation
coppice (SRC) experiment and results of life cycle analysis (LCA). Növénytermelés 2011;60:45–65.
doi:10.1556/Novenyterm.60.2011.2.3.
Bach H, Bakker M, Farrington J, Drillet Z, Duray B, Frederiksen P, et al. Indicators-methodology and
descriptions. SENSOR Project Deliverable 2008;2:3.
Kohlheb N, Krausmann F. Land use change, biomass production and HANPP: The case of Hungary
1961–2005. Ecological Economics 2009;69:292–300. doi:10.1016/j.ecolecon.2009.07.010.
Krausmann F, Gingrich S, Haberl H, Erb K-H, Musel A, Kastner T, et al. Long-term trajectories of the
human appropriation of net primary production: Lessons from six national case studies. Ecological
Economics 2012;77:129–38. doi:10.1016/j.ecolecon.2012.02.019.
Podmanicky L, Balázs K, Belényesi M, Centeri C, Kristóf D, Kohlheb N. Modelling soil quality changes
in Europe. An impact assessment of land use change on soil quality in Europe. Ecological Indicators
2011;11:4–15. doi:10.1016/j.ecolind.2009.08.002.