ECO-BEST Thailand
Background

ECO-BEST was a four-year project (2011-2015) to reduce terrestrial biodiversity loss in South-East Asia through economic and financial instruments for the benefit of local communities. The project was financed by the European Union and the Thai and German governments. It was coordinated by GIZ Thailand, with UFZ and the Thai Department for National Parks (DNP) as project partners.
As academic partner in the project, UFZ was responsible for conceptual guidance and academic backstopping, in particular for the identification and planning of economic instruments in three pilot sites in Thailand.

ECO-BEST guidelines
Within the ECO-BEST project, the following guidelines were developed, available for download here: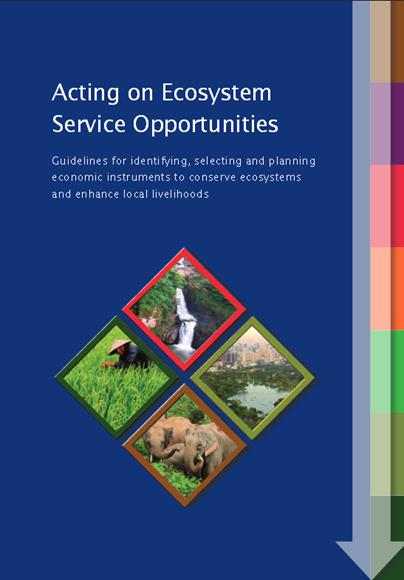 The guidelines provide a detailed, step-by-step 'how to' guide for identifying and planning an economic instrument for conservation and for sustainable local development. The focus is on involving communities in areas with high biodiversity or important ecosystems and enhancing their stewardship role.
Economic instruments can motivate people to change their behaviour in favour of more sustainable outcomes. The guidelines demonstrate how to identify opportunities to use economic instruments by considering four key economic principles: 'Steward Earns', 'Beneficiary Pays', 'Polluter Pays', and 'Innovation'. They subsequently assist in designing and implementing the selected instruments.

The primary audience for the guidelines is the technical staff, consultants, and researchers who will actually be involved in working through the steps and tasks on the ground.

Videos

Short videos on the economic instrument development in two of the pilot sites are available here:
Bu Phram (4 min)
Bu Phram (20 min)
Thadee (1 min)
Thadee (17 min)