On October 25, 2022, the UFZ has been granted for the first time the Total E-Quality award for the years 2022 to 2024.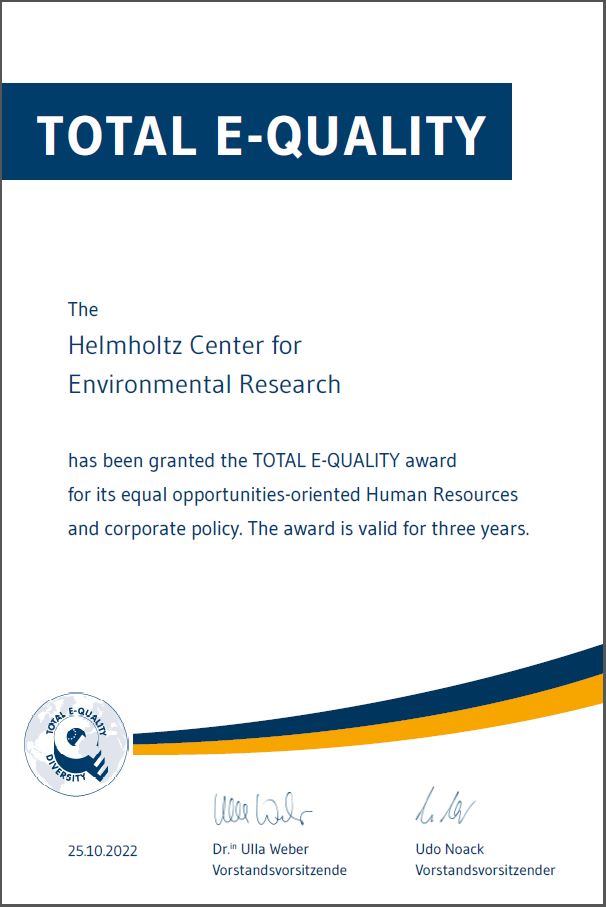 With the award the Total E-Quality Association certifies that equal opportunities and diversity are increasingly anchored and practiced at the UFZ through fundamental attitudes, strategies, measures and their monitoring.
The award replaces the audit berufundfamilie with which the UFZ was certified 2013-2022 for its efforts concerning the reconcilableness of care work and paid work. The Total E-Quality award explizitly includes this topic as well.
As UFZ employees you are welcome to use the logo, e.g. in your e-mail signature and in official presentations, posters, websites, and communication.
Please note the
regulation on logo usage
(currently only in German language)
Download of
logos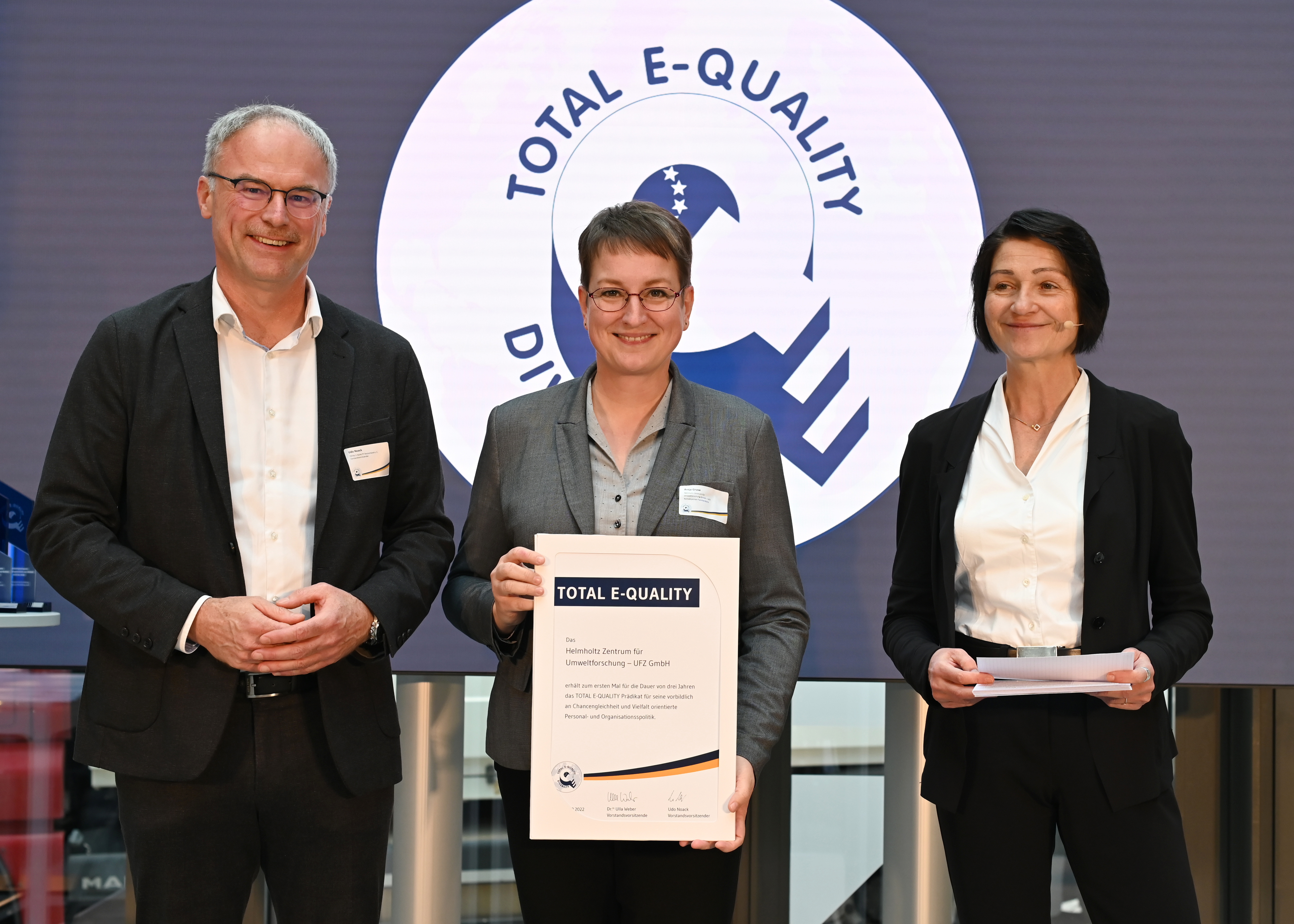 From the
argumentation of the Total E-Quality Award jury (in German)
:
"The focus of activities in recent years has been the conception of a comprehensive action plan for gender equality as well as the conception of an action plan for the inclusion of people with disabilities at the UFZ. [...]
Explicitly worth mentioning is the Key Indicator Report, which for the first time summarizes the most important indicators on diversity at the UFZ in one report and thus forms the basis for comprehensive diversity monitoring and the derivation of specific and more targeted measures. The monitoring process can be considered exemplary for the Helmholtz Association and beyond." (translated by UFZ)