Carolin Winter

Helmholtz Centre for
Environmental Research - UFZ
Permoserstr. 15
04318 Leipzig
Germany

Phone: +49 341 235 1996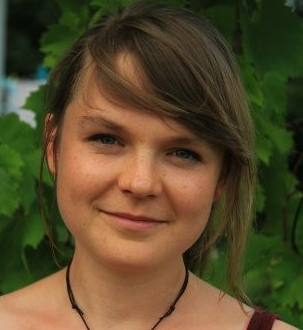 Research topics
Nitrate transport and storage at catchment scale

Concentration-discharge relationships

Isotope hydrology

Water quality modeling

Curriculum Vitae

PhD student at the Department of Hydrogeology at the Helmholtz Centre for Environmental Research (UFZ), Leipzig

Researcher at the Department of Hydrogeology at the Helmholtz Centre for Environmental Research (UFZ), Leipzig

M. Sc. Hydrology, University of Freiburg

Internship at Mahila SEWA Housing Trust (MHT) in Jaipur, India, integrated into an internship at the Federal Institute for Geoscience and Natural Resources (BGR), Hannover.
Exchange semester (via Eucor) at the Karlsruhe Institute of Technology (KIT)

B. Sc. Environmental Sciences & B. Sc. Environmental Hydrology, University of Freiburg
Internship at 'Centro Andino por la Gestion y el Uso del Agua' (Centro AGUA), Cochabamba, Bolivia

Internship at 'Agrupación de Ingenieros Forestales por el Bosque Nativo' (AIFBN), Valdivia, Chile

Exchange year at Universidad Austral de Chile (UACh)
Publications

Schnabel, F., Donoso, P. J., Winter, C. (2017). Short-term effects of single-tree selection cutting on stand structure and tree species composition in Valdivian rainforests of Chile. New Zealand Journal of Forestry Science 47(1), 21. doi: https://doi.org/10.1186/s40490-017-0103-5
Conference Contributions

Winter, C., Lutz, S., Musolff, A., Weber, M., Fleckenstein, J. H., Disentangling the impact of catchment heterogeneity in a mesoscale catchment on nitrate esport dynamics across time scales. Online presentation on EGU Genral Assembly 2020

Frommen, T., Königer, P., Gröschke, M., Winter, C., Schneider, M., Nitrate contamination in hard rock aquifers – Applying isotope techniques to differentiate between anthropogenic and geogenic sources. Oral presentation on TEC4WATER 2019, Chennai, India.
Schnabel, F., Donoso, P. J., Winter, C., Single-tree selection cutting in Valdivian rainforests of Chile: a promising approach for combining resilience, biodiversity conservation and timber production. 11th IUFRO International Conference on Uneven-aged Silviculture: Challanges for increasing adaptability. 12-18 November, 2018, Valdivia, Chile

Koeniger, P., Frommen, T., Groeschke, M., Stange, C. F., Winter, C., Soil and nitrate isotope studies on groundwater contamination sources at an agriculturally dominated site in Jaipur, India. 45th IAH Congress, Groundwater and Life: Science and Technology into Action. 9-14 September, 2018, Daejeon, Korea