Agriculture and Ecosystem Services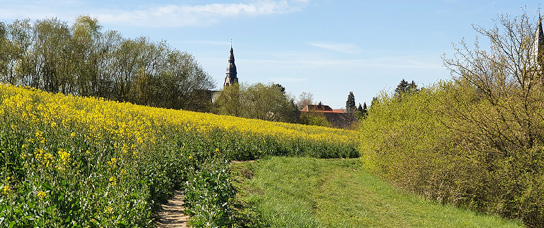 Our mission

Our group focuses on how agricultural and environmental policies affect both people and nature. We study how they influence farmers' wellbeing and actions as well as biodiversity and ecosystem services in agricultural landscapes. We want to understand how agricultural systems work at a societal and ecological level, and find out how they could be made more sustainable. Throughout, we want to deliver scientific knowledge that can have an impact on policies and practices.
Projects:
iCAP-BES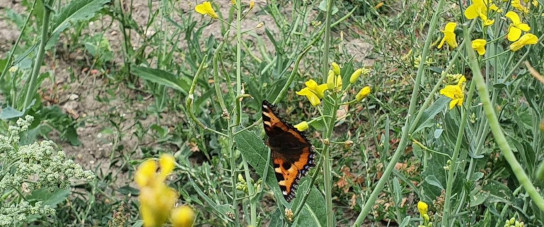 "Impacts of the Common Agricultural Policy on Biodiversity, Ecosystem Services and people"
Guy Pe'er, Aletta Bonn, Carla Cerda
Aims to examine how different CAP instruments affect biodiversity, ecosystems and farmers across the EU; and to deliver science-based recommendations to improve the CAP's design and implementation. Our current analytical work focuses on butterflies, to investigate how different CAP instruments affect biodiversity through changes in farmers' land management choices. Science-policy interactions are taking place at various levels, promoting close and frequent interactions with policymakers to synthesise and deliver recommendations for improved performance of the CAP toward its biodiversity objective.
GrazeLIFE

"Grazing for wildfire prevention, ecosystem services, biodiversity and landscape management"
Julia Rouet-Leduc
GrazeLIFE is an EU-life preparatory project at the request of the European Commission in which we explore the ecosystem services provided by different types of grazing (e.g. wild, semi-wild, and domestic). It wants to find out which grazing models have the most beneficial impacts on biodiversity, climate adaptation, reducing human wildlife conflicts, and reducing fire hazards; and which policies and subsidies promote or hinder the implementation of these models. The project is coordinated by Rewilding Europe and is meant to inform EU agricultural policy on issues related to grazing management and subsidies around grazing. Eight case studies in different parts of Europe are used to complement the knowledge from the literature.
CAP4GI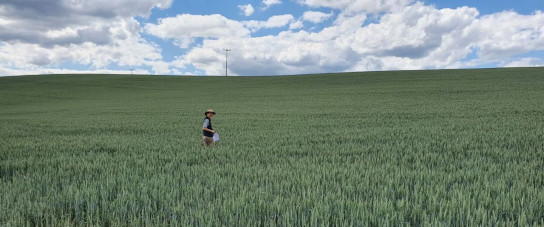 "Leverages and potentials in the Common Agricultural Policy for improved support of Green Infrastructure, biodiversity and ecosystem services"
Daniel Vedder, Lea Kolb, Lea Kahoun, Judith Rakowski

In CAP4GI ("CAP for Green Infrastructure"), we want to find out how the CAP (beyond agri-environment schemes) affect the work of farmers in Germany and how economically and ecologically useful they are. To do so, we use a two-stage computer model to explore how the policy context affects farmers' decisions and thus shapes the agricultural landscape, and how this subsequently affects biodiversity and ecosystem services.
Birds@Farmlands

"Developing tools to support farmland bird conservation in the EU"
Judith Rakowski
An initiative by the European Commission with the aim to improve the conservation and recovery of farmland birds. The project is implemented in 10 member states simultaneously; we are the German partner. We develop 2-4 farmland bird conservation schemes based on proven agricultural and land management practices, and a vision of how the different CAP instruments can play together to benefit both nature and people. Agricultural and environmental authorities, farmers and farmer organisations, NGOs, experts, and planners are continuously involved in several stakeholder engagement workshops, meetings, surveys and commenting processes. German authorities are encouraged by the European Commission to include the resulting conservation schemes in their respective CAP strategic plans.
Publications

Published/in press publications

Pe'er, G., J.A. Finn, M. Díaz, M. Birkenstock, S. Lakner, N. Röder, Y. Kazakova, T. Šumrada, P. Bezák, E.D. Concepción, J. Dänhardt, M.B. Morales, I. Rac, J. Špulerová, S. Schindler, M. Stavrnides, S. Targetti, D. Viaggi, I.N. Vogiatzakis, H. Guyomard (2022) How can the European Common Agricultural Policy help halt biodiversity loss? Recommendations by over 300 experts. Conversation Letters. https://doi.org/10.1111/conl.12901
Rouet-Leduc, J., Pe'er, G., Moreira, F., Bonn, A., Helmer, W., Shahsavan Zadeh, S.A.A., Zizka, A. & van der Plas, F. (2021) Effects of large herbivores on fire regimes and wildfire mitigation. Journal of Applied Ecology, 58, 2690-2702. https://doi.org/10.1111/1365-2664.13972

Pe'er, G., Bonn, A., Bruelheide, H., Dieker, P., Eisenhauer, N., Feindt, P.H., Hagedorn, G., Hansjürgens, B., Herzon, I., Lomba, Â., Marquard, E., Moreira, F., Nitsch, H., Oppermann, R., Perino, A., Röder, N., Schleyer, C., Schindler, S., Wolf, C., Zinngrebe, Y. & Lakner, S. (2020) Action needed for the EU Common Agricultural Policy to address sustainability challenges. People and Nature, 2, 305-316. https://doi.org/10.1002/pan3.10080
Pe'er, G., Zinngrebe, Y., Moreira, F., Sirami, C., Schindler, S., Müller, R., Bontzorlos, V., Clough, D., Bezák, P., Bonn, A., Hansjürgens, B., Lomba, A., Möckel, S., Passoni, G., Schleyer, C., Schmidt, J. & Lakner, S. (2019) A greener path for the EU Common Agricultural Policy. Science, 365, 449-451. 10.1126/science.aax3146

Candel, J., S. Lakner, and G. Pe'er (2021) Europe's reformed agricultural policy disappoints. Nature 595, 650 (correspondence)