Dr. rer. nat. Ulrike Scharfenberger
Scientist

Contact
Department River Ecology

Helmholtz-Zentrum
für Umweltforschung - UFZ
Brückstr. 3a, 39114 Magdeburg

Tel: +49 391 810 9653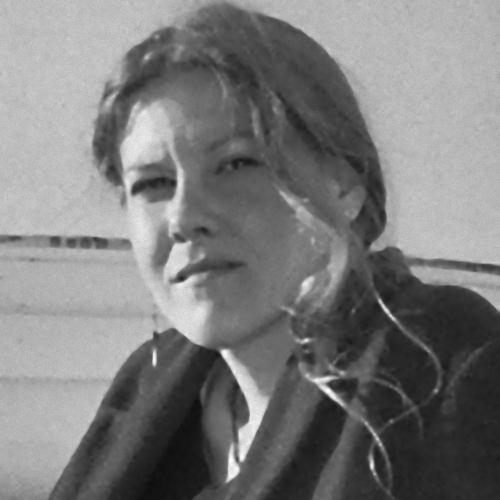 Academic positions

| | |
| --- | --- |
| Since 2020 | Scientist in the Department of River Ecology at the Helmholtz Center for Environmental Research - UFZ, Magdeburg, Germany. |
| 2019 - 2020 | Postdoc in the working group Light Pollution and Ecophysiology in the Department of Ecohydrology at the Leibniz Institute for Freshwater Ecology and Inland Fisheries (IGB), Berlin, Germany. |
| 2016 - 2018 | Postdoc in the working group Long-term and Climate Impact Research of Lake Ecosystems in the department for Ecosystem Research at the Leibniz Institute for Freshwater Ecology and Inland Fisheries (IGB), Berlin, Germany. |
| 2010 - 2016 | PhD in the working group Long-term and Climate Impact Research of Lake Ecosystems in the department for Ecosystem Research at the Leibniz Institute for Freshwater Ecology and Inland Fisheries (IGB), Berlin, and the Freie Universität Berlin. |
| 2006 - 2007 | Research assistant in the Neuroinformatics Research Group in the Department of Information and Computer Science at Helsinki University of Technology, Finland. |
| 2003 - 2005 | Research assistant in the department for Computer Engineering at the University of Tübingen, Germany. |
Education

2010 - 2016
PhD in the working group Long-term and Climate Impact Research in the department for Ecosystem Research at the Leibniz Institute for Freshwater Ecology and Inland Fisheries (IGB), Berlin, Germany.



Doctoral degree (rerum naturalium) in biology at Freie Universität Berlin (summa cum laude)


2000 - 2009
Study of computer science with additional qualification for bioinformatics at the Wilhelm-Schickard Institute for Computer Science at the Eberhard-Karls-University Tübingen, Germany.



Degree: Diplom-Informatikerin (Bioinformatik)

Title of the thesis: "Concepts for building a functional brain map - Towards a neuroscientific retrieval and mining tool for fMRI research studies"
Awards
Nominated for the Leibniz Dissertation Award (10 out of 800).
Research interests

My interest is in understanding systemic processes in river and lake ecosystems, such as ecosystem metabolism. My focus is on the investigation of the effects of global change on process dynamics, in particular on non-linear, threshold-driven changes.

Methodologically, my studies are based on both long-term data and experimental data and realize a close relationship between data-driven analysis and ecological theories, as well as results from ecological modelling.

Methodical: statistical modelling, time series analysis, nonlinear optimization, mesocosm experiments


Climate change and eutrophication
Threshold-driven processes in freshwater ecosystems
Abrupt changes in zooplankton community composition with specific consideration of external and internal drivers
Capability of early warning signals to predict impeding regime shifts based on empirical long-term data
Interacting effects of nutrients, temperature and water level changes on ecosystem metabolism, periphyton and macrophytes
Influence of stratification on lake metabolism and metabolic balance
Difficulties in the application of the 24 h oxygen curve method to estimate metabolic rates in small wind sheltered lakes dominated by horizontal convective mixing
Publications
2020 (1)
Ersoy, Z., Scharfenberger, U., Baho, D.L., Bucak, T., Feldmann, T., Hejzlar, J., Levi, E.E., Mahdy, A., Nõges, T., Papastergiadou, E., Stefanidis, K., Šorf, M., Søndergaard, M., Trigal, C., Jeppesen, E., Beklioğlu, M. (2020):
Impact of nutrients and water level changes on submerged macrophytes along a temperature gradient: a pan-European mesocosm experiment
Glob. Change Biol. 26 (12), 6831 - 6851
full text (doi)