Research at the Department Ecosystem Services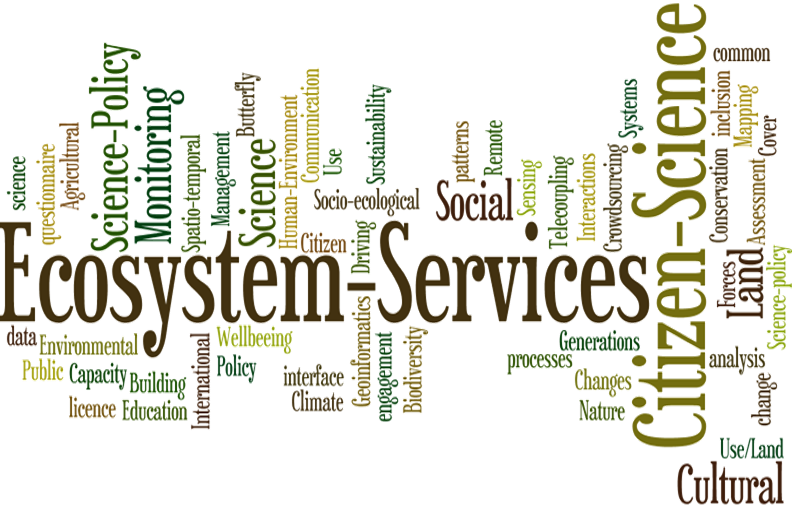 Topics

Spatio-temporal distribution of biodiversity and ecosystem services


Interrelationship of biodiversity, ecosystem services and human wellbeing


Operationalizing the ecosystem services framework for effective and efficient management of natural resources


Qualitative and Quantitative Research of the usage of cultural and historical ecosystem services by citizens of all ages, adults and children


Development of capacities for integrative biodiversity- and ecosystem research
Contribution to Integrated Projects (IP) at UFZ
Projects (by main topics)

Despite the high valuation of Biodiversity in the society Germany lacks a stringent concept to monitor and assess changes in species diversity. However, many different data is out there that may be suitable for the urgently needed analyses.

To this end, the sMon working group will compile - often very heterogeneous - datasets from different German federal states for selected taxa and assess possibilities for harmonisation and analyses.
From evaluation of such data, originating from non-systematic monitoring schemes, systematic studies or species geographical distribution studies, sMon will pinpoint perspectives and basic requirements for a systematic assessment of future monitoring programs in Germany. A focus will be on the adaption and/or development of methods for analysis of such highly valuable data.

Contact: David Eichenberg

Civic engagement plays an important role, not only in society, but also in science and research. Citizen Science incorporates the commitment of people in scientific processes, which are not bound to a specific field of science.
There are many opportunities of the use of Citizen Science for scientific research. Whilst, members of science, society and policy across Germany have already discussed the values of citizen science (GEWISS), there are remaining concerns about the use of citizen science both on the part of science and on the part of the citizens.
Concerns range from "cheap assistants" to "inadequate data quality" and "lack of knowledge of scientific standards".

To overcome and address these concerns - and for Citizen Science to achieve its full potential - dialogues and more networking of the actors of citizen science and those interested in science, society and politics is required. We are establishing networks that strengthen the anchoring of Citizen Science in science and society, identifying and building capacities for citizen science in science, and contributing to the professionalization of Citizen Science in Germany.

Contact: Anett Richter

Completed Projects