Research at the Department Ecosystem Services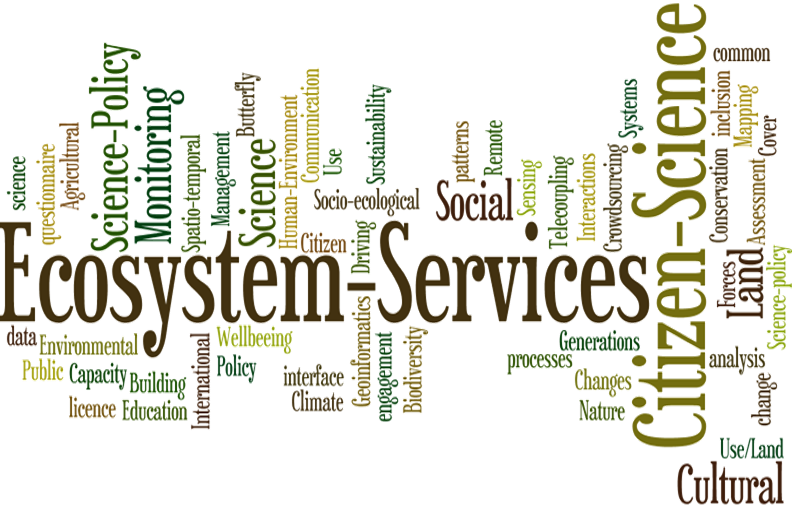 Current Projects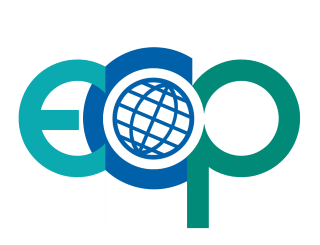 ECOPOTENTIAL is a large European-funded H2020 project that focuses its activities on a targeted set of internationally recognised protected areas, blending earth observations from remote sensing and field measurements, data analysis and modelling of current and future ecosystem conditions and services. ECOPOTENTIAL considers cross-scale geosphere-biosphere interactions at regional to continental scales, addressing long-term and large-scale environmental and ecological challenges.
Within the project we are contributing to work on participatory approaches for the assessment of cultural ecosystem services for three national parks.

Contact: Emilie Crouzat , Volker Grescho

Ecosystems providing ecosystem services are often located far away from areas where people live and benefit from these services. Such inter-regional flows of ecosystem services can be induced by both human activities and environmental flows. Through use of such ecosystem services, countries can impact on biodiversity and the capacity to provide services beyond their territory. To date, however, national ecosystem assessments regularly consider ecosystem services only within national boundaries.

We are co-leading the international sDiv working group sTeleBES to synthesise theory, methods and indicators on interregional flows of ecosystem services. Research in the department focusses on assessments of interregional flows of multiple ecosystem services with a special focus on Germany.
Contact: Aletta Bonn
Atlas of Ecosystem Services
We are finalising the Springer volume Atlas of Ecosystem Services: Drivers, Risks and Societal Responses synthesising recent work across the UFZ an external partners concerning spatial ecosystem service assessments that address risks to ecosystem services from multidisciplinary perspectives. The Atlas addresses different components of ecosystem services, assesses risks and vulnerabilities, identifies benefits derived from these services and outlines governance and management opportunities. We hope the Atlas will be inspiring to a wide audience, both from policy and practice and from different scientific disciplines. The emphasis is on ecosystems in Europe.

Contact: Aletta Bonn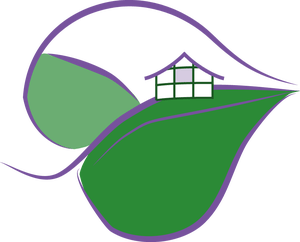 Natural heritage sites are recently protected areas, often former military sites, that allow for the conservation of unique cultural habitats as well as for rewilding of woodlands. The dynamics of ecosystem services relate to the use and cultivation of land today and in the past. Using GIS analyses, interviews and expert workshops, we address the following research questions:

Which ecosystem services have been provided by natural heritage sites during the past 150 years?
How do the dynamics of ecosystem services relate to past and current cultural practices and land use change?
Working in collaboration with experts from historical sciences and cultural landscape planning we investigate the supply and demand of ecosystem services on natural heritage sites today and in the past. Findings will support the understanding, conservation and sustainable development of natural and cultural heritage in Germany and will advance the temporal dimension of the concept of ecosystem services.

Many species in Germany are threatened or endangered and many indicators point at an progressive loss in species occurrences and/or abundances, and thereby most likely also ecosystem functions and services. Statistically sound data for changes in biodiversity is, however, often lacking for most species groups or only available at coarse scales. sMon is a synthesis project of the German Centre for Integrative Biodiversity Research (iDiv) Halle-Jena-Leipzig. We aim at combining and harmonizing exemplary datasets of different taxa and habitats to evaluate the potentials and limits for analysing changes in the state of biodiversity in Germany by:

Joint working with federal state conservation agencies and natural history societies
Screening, harmonizing and integrating heterogeneous different data, such as time series and raster data for exemplary species groups (e.g. vascular plants, amphibia, odonata, orthoptera)
Development of statistical methods to derive statistically sound trends of change
Linking to ecosystem functions and services

Contact: David Eichenberg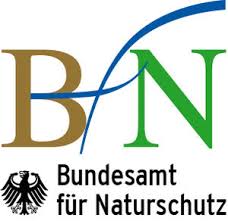 Ecosystem Services, Biodiversity and Human Wellbeing
Climate change poses significant challenges to both biodiversity and human health and wellbeing. Thankfully, nature protection, restoration and conservation can mitigate climate change and foster human health and wellbeing.
There is significant awareness on the use of natural environments for human health and wellbeing from local, national and international governments and organisations. Building on this, is a growing recognition of the importance of biodiversity to human health and wellbeing. Understanding the impact biodiversity has on human health and wellbeing is required to implement nature-based solutions for climate change adaption - and public health.

In this project we address the following research questions:

Does the biodiversity around the home influence residents' physical and mental health?
What are the pathways through which biodiversity influences health?
Is it possible to 'grow your own well-being'? Is there a relationship between gardeners' wellbeing and the biodiversity of their allotment garden?
Weblinks:
Conference Biodiversity and Health in the face of Climate Change
Contact: Melissa Marselle


Towards the next reform of the EU's Common Agricultural Policy
Evaluating the new greening measures from Ecological and Socio-economic perspectives.
Agricultural intensification and expansion, combined with abandonment of extensively managed farmland, are leading to ongoing losses of biodiversity and ecosystem services. At the same time, rural employment is declining and farmers are facing major economic uncertainties. We are am investigating the EU's Common Agricultural Policy (CAP) as a key factor shaping these processes but also offering tools to mitigate them. To this end, the sDiv-funded interdisciplinary project assesses how the CAP affects our environment, society and economy. We put particular focus on the recent "greening measures" installed in the CAP in its last reform. The assessment is part of a broader "Fitness Check" of the CAP, aiming to develop a set of robust, evidence-based recommendations for the next CAP reform.
Contact: Guy Peer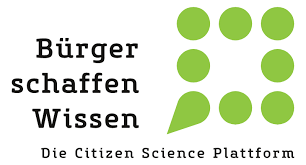 The UFZ led the "GEWISS" (BürGEr schaffen WISSen, or "Citizens create knowledge" 2014-2017) national capacity building program to help strengthen existing partnerships and to identify gaps and capacity needs for citizen science in Germany. As key output, the "Citizen Science Strategy 2020 for Germany" was developed in collaboration with >700 participants from 350 organisations through a series of dialogue forums and an online consultation with over 1000 website visitors, 400 comments and 53 formal position papers submitted on the draft Strategy paper. Furthermore, citizen science guides and films were developed to strengthen citizen science capacities. The Strategy Paper resulted in the establishment of the first funding scheme for Cititzen Science in Germany by the Federal Ministry of Education and Research (BMBF) .
With DFG funding, we organised the first European Citizen Science conference ( ECSA 2016 ) in Berlin, May 2016, with more than 360 participants from 30 countries, globally. Funded by the Federal Ministry of Environment (BMUB) we developed recommendations for a new citizen science funding scheme with experts from NGOs, agencies and microfinancing organisations in January 2018.

Contact: Anett Richter ; Susanne Hecker
Completed Projects