Dr. Frederic Leuther


Kontakt:

Helmholtz-Centre for Environmental Research-UFZ
Department of Soil system Science, room 110
Theodor-Lieser-Straße 4
D-06120 Halle (Saale) / Germany


Telefon: +49 345 558-5215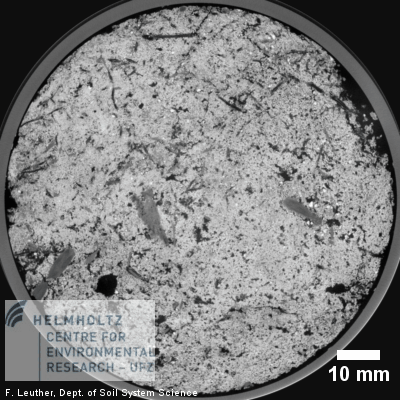 Professional Experience:

since 2019 SST-Project: "New concepts for assessing soil structure turnover by structure labeling and analyses of biochemical gradients"

2018-2019 INTERNANO-Project: "Mobility, aging and functioning of engineered inorganic nanoparticles at the aquatic-terrestrial interface".

2015-2018 PhD Student Topic: Impact of long-term irrigation with treated waste water on soil structure and soil hydraulic properties, i.e. water repellency, instabilities of water infiltration, and unsaturated hydraulic conductivity

2011–2014 Master of Science in Management of Natural Resources at the Martin-Luther-University, Halle
Thesis: Si Cycle and Balances in Rice Production Systems of Laguna Region, Philippines
04/2013-10/2013 Research fellow at the International Rice Research Institute, Philippines, in cooperation with Helmholtz-Centre for Environmental Research - UFZ, LEGATO Project: http://www.legato-project.net/

2008–2011 Bachelor of Science in Environmental Management at the Justus-Liebig-University, Gießen

09/2010–02/2011 Erasmus Semester at the Universitat Politècnica de València, Spain

Index:
2020 (2)
2019 (2)
2018 (3)
2016 (1)
2015 (1)
You could use our publication index for further requests.
2020 (2)
to index
2019 (2)
to index
2018 (3)
to index
2016 (1)
to index
2015 (1)
to index