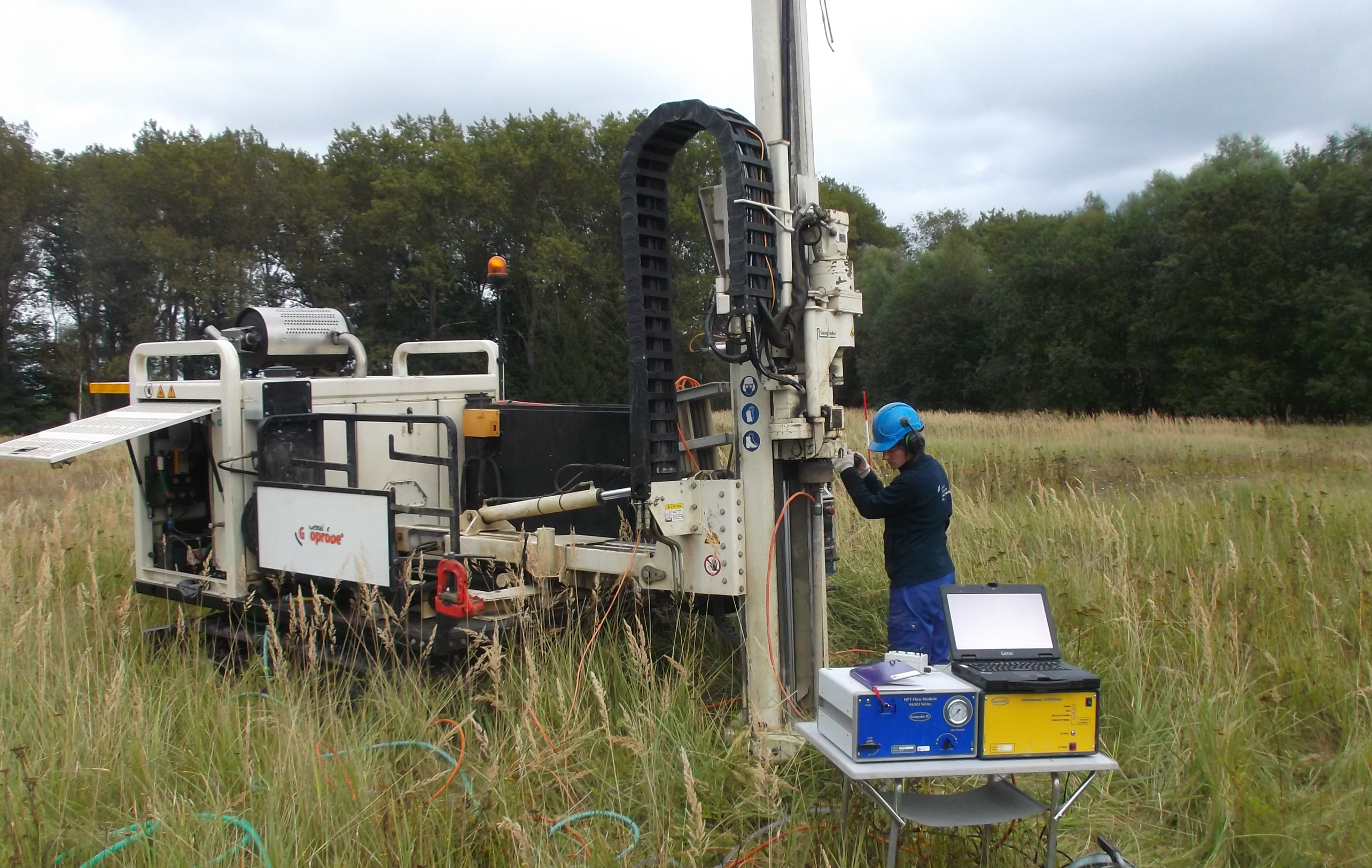 TestUM II Aquifer

Geophysical and hydrogeological test field for the investigation and monitoring of reactive multiphase transport processes in shallow aquifers induced by the use of the subsurface - follow-up project to TestUM Aquifer I
Duration: 07/2021-11/2022
Funding: BMBF

Partner: Christian-Albrecht Universität zu Kiel (CAU), Institut für Geowissenschaften
In contrast to the current diverse use of the geological subsurface, such as natural gas or heat storage, is the small number of field experiments to assess potential groundwater hazards. Studies on heat and gas storage in near-surface geological formations are of great importance for energy storage in urban areas. However, the influence of gas leakages and gas-phase formations caused by heat injection on transport processes in the aquifer is insufficiently investigated.
The follow-up project aims to make reliable statements on multiphase and heat transport processes in near-surface aquifers with the continued operation and establishment of the test field. For this purpose, geophysical, hydrogeochemical and microbiological investigations on the effects of methane and hydrogen and the consequences of heat storage on transport processes in groundwater will be carried out in a pre-explored area. Numerical modeling is used to prepare and accompany the field experiments.
The MET Department focuses on monitoring using a combination of geophysical measurement techniques and direct-push technologies (DP). To develop a suitable monitoring of gas-phase bodies and temperature fields, an adaptive approach for differentiated exploration was pursued. The testing and validation of geophysical and numerical methods will take place with particular emphasis on the detectability, predictability and controllability of the transport processes.
The use of the test field is available to all interested national and international research groups beyond the project period for testing their own methods on a field scale.
The successful methane and hydrogen input test carried out during the first project period will be followed by a second heat and hydrogen injection this summer. The necessary baseline measurements are currently being carried out on the test fields.