Research group Ecosystem Service Change

Use and demand of cultural ecosystem services of local visitors vs tourists in the Bavarian Forest National Park

Short description
Protected areas are traditionally seen as areas for biodiversity conservation and nature protection. Incorporating the ecosystem service (ES) concept contributes to a more holistic approach that captures the multiple benefits of ecosystems to people. Protected forest areas are key for biodiversity conservation and the supply of ecosystem services, but there is little research on the actual use and demand of these services, particularly of cultural ecosystem services (CES). Recognition and appreciation of CES benefits by people are a way to assess use and demand of CES in protected areas, as they are the translation of benefits into values by perception. In addition, forests are important for their restorative effects on human well-being. In order to manage CES in protected forests it is key to understand how different types of visitors (i.e. local vs. tourists) experience forest restorative effects, and also how they use and demand CES.
In this project, we selected eight CES and asked participants to state their preferences about this and the spatial location where CES were perceived. This spatial data will be compared to indicator maps of potential supply of CES to investigate whether the potential and realized supply overlap. The results of this study will provide key information regarding the determinants and constraints for the use of CES and will contribute to the sustainable management of visitor flows in protected areas.
This work is part of the Master's research project of Jonna Heuschele.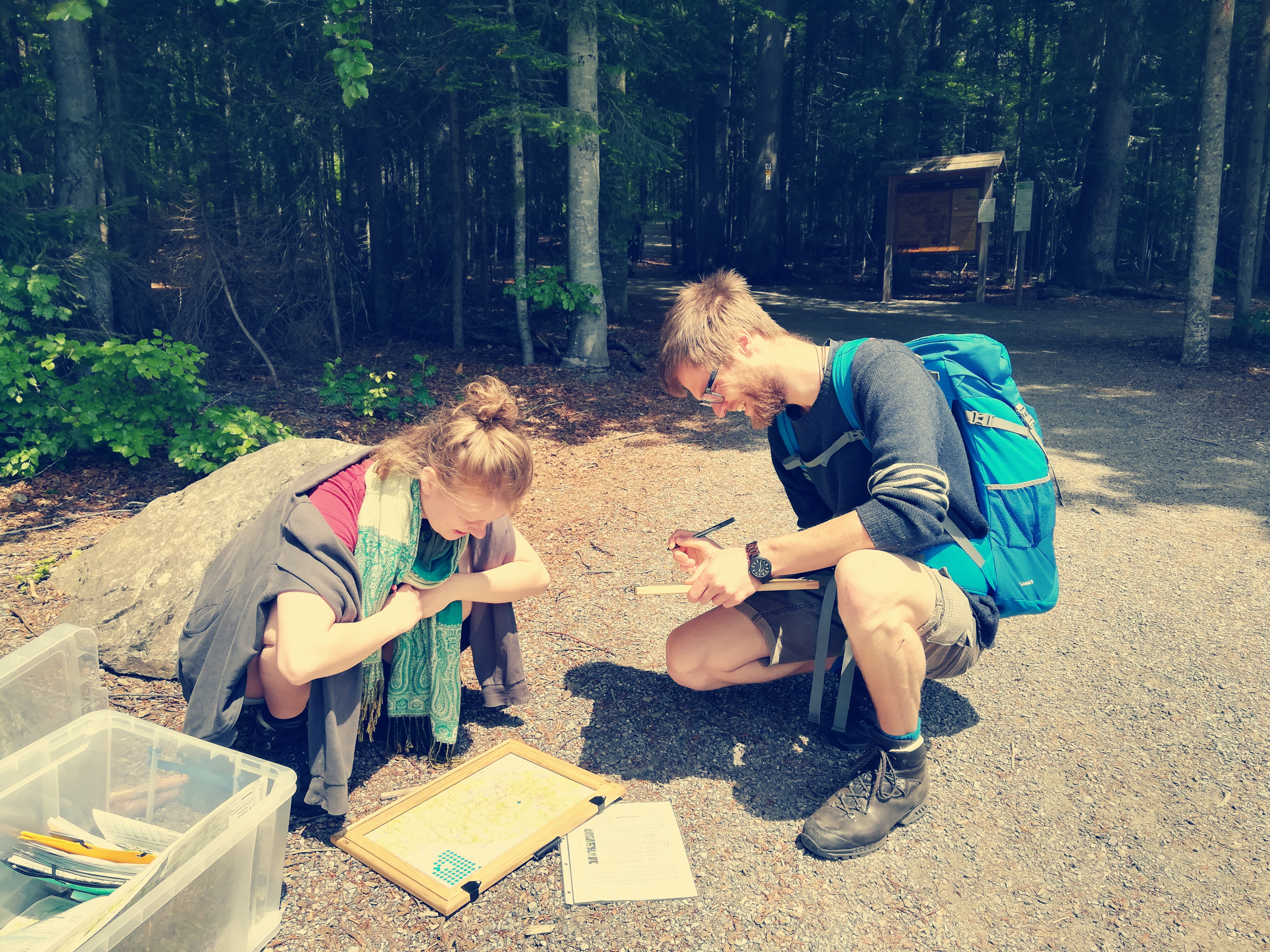 Contacts

Phone: +49 (0)341 97 33183
Partners
PD Dr. Marco Heurich (Bavarian Forest National Park)
Maria Hußlein
Dr. Florian Porst
Funding
This project is funded by Ecosystem Service Department at UFZ.

Publications
Heuschele, J., Felipe-Lucia, M.R., Heurich, M., Hußlein, M., Porst, F., Bonn, A. Investigating supply and demand differences of cultural ecosystem services in the Bavarian Forest National Park: An application of the international ECOPOTENTIAL participatory mapping and survey framework to Germany. In: Poster Book of Abstracts from the ESP 10 World Conference; Oct 21 – Oct 25, 2019; Hanover, Germany. Abstract 12.
Heuschele, J., Felipe-Lucia, M.R., Heurich, M., Hußlein, M., Porst, F., Bonn, A. Use and demand of cultural ecosystem services of local visitors vs tourists in the Bavarian Forest National Park (BFNP). Poster presented at: iDiv Annual Conference 2019; Aug 29 – 30, 2019; Leipzig, Germany.