Development of a Robust Generally Applicable Indicator System for Ecological Changes in Floodplain Systems (RIVA)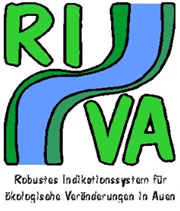 Floodplains belong to the most complex and species rich ecological systems in Europe. Man has manipulated and partly destroyed these habitats by: substantial impact upon the hydrological regime of rivers, structural alterations (particularly due to embankments which reduce flood retention areas) and increasing nutrient- and pollution-input. Achieving sustainable management of floodplains requires an adequate understanding of and suitable tools for assessment and prediction of the ecological consequences of impacts within floodplains.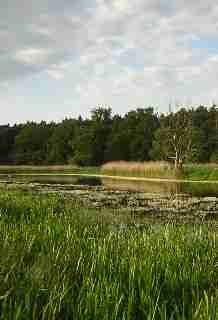 These tools must sufficiently reflect the complex interactions and interrelationships between abiotic and biotic environmental factors of floodplains. The RIVA project was set up to improve existing approaches to study species environment relationships as a basis for the development of indicator systems and predictive models. Periodically flooded grassland was used as a model system. It is agriculturally used at a level of intermediate intensity and is the major habitat type along the Middle Elbe. We chose a main study area to analyse species environment relationships and two reference sites for testing the transferability of the results. Using a stratified random sampling scheme, we distributed 36 study plots across the main study site and 12 plots each within the reference sites. In each of the study plots, hydrological and soil variables were measured and plants, molluscs, and carabid beetles were sampled. Hoverflies were collected on a subset of the sampling plots. The approach and the study design are illustrated in the graphics.


Scientific Aims
Analysis of the relationship between abiotic and site conditions and patterns of species occurrence
Analysis of the contribution of biological traits to patterns of species - site conditions relationships
Development of a quantitative indicator system for ecological change in floodplains
Development of predictive models for human impacts in floodplains on biodiversity
Study Sites
The three study areas of the RIVA-project are located in the grassland of the flooded riverine wetland of the Elbe River, which has in comparison to other riverine landscapes in Central Europe a near- natural dynamic. They belong to the Saxony-Anhaltian part of the River Landscape Elbe Biosphere Reserve. The main study areas are the "Schöneberger Wiese" near Steckby, test sites are the "Schleusenheger" near Wörlitz and the "Dornwerder" near Sandau/Havelberg.

top
Publicationen
SCHOLZ, M., HENLE, K., DZIOCK, F., STAB, S. & F. FOECKLER (2009) (Hrsg.): Entwicklung von Indikationssystemen am Beispiel der Elbaue. Ulmer Verlag, Stuttgart, 482 S.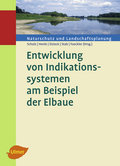 DZIOCK F., F. FOECKLER, M. SCHOLZ, S. STAB and K. HENLE (eds.) (2006) Bioindication and functional response in flood plain systems - based on the results of the project RIVA. International Review of Hydrobiology - Special Issue - 91 (2006) 4, 269-388.



content:
Biological indicator systems in floodplains - a review
Study Design for Assessing Species Environment Relationships and Developing Indicator Systems for Ecological Changes in Floodplains - The Approach of the RIVA Project
Suitability of molluscs for functional characterisation of riverine wetlands
Carabid beetles (Coleoptera, Carabidae) as Indicators of hydrological site conditions in floodplain grasslands
Life-history data in bioindication procedures, using the example of hoverflies (Diptera, Syrphidae) in the Elbe floodplain
The performance of plants, molluscs, and carabid beetles as indicators of hydrological conditions in floodplain grasslands
Bioindication and functional response in floodplain systems: Where to from here?
Project partner
top