News & Highlights

Dr. Paul Lehmann appointed assistant professor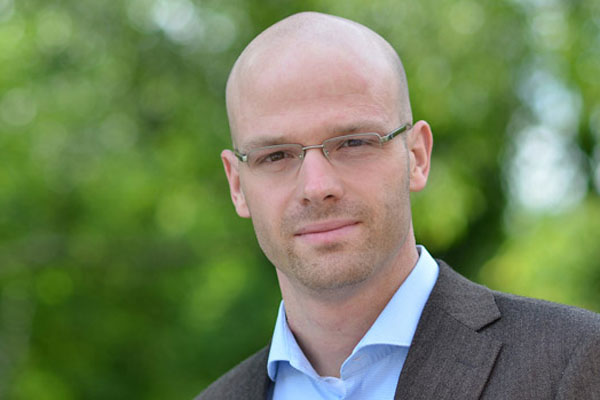 Starting 1 September 2018 Dr. Paul Lehmann has been appointed assistant professor for environmental and energy economics at the Faculty of Economics and Management Science at the University of Leipzig. The professorship has been installed in cooperation with the Helmholtz Centre for Environmental Research − UFZ. Dr. Paul Lehmann heads the junior research group
MultiplEE
. His group analyses policy strategies to mitigate ecological trade-offs arising in the context of the energy transition.
Reducing micro-pollutants in water: How to finance?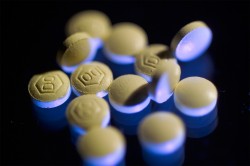 Pharmaceutical residues from domestic dwellings, hospitals and agriculture are contaminating our water. The introduction of a strategy to handle micro-pollutants aims to solve this problem in Germany in the future. However, the issue of how this is to be financed has to be addressed. One option would be the introduction of a payment scheme for the use of pharmaceutical products that pose a risk to water sources and supplies. For this reason, a mechanism for charging for pharmaceutical products, which takes into account both the legal and economic issues, has been discussed in greater detail in a scientific report produced by UFZ researchers for the Federal Environmental Agency in Germany.
Urban nature – part of a sustainable development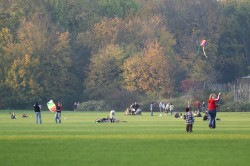 Future cities will have to deal with a variety of challenges. The third report of the project "Natural Capital Germany – TEEB DE" shows, that urban nature can play an important role when it comes to solving complex problems. The report with the title "Ecosystem Services in Cities – Protecting Health, Increasing Quality of Living" illustrates the range of urban ecosystems' services and explains their importance for society. Furthermore, the authors present approaches that help to increasingly consider their values in urban development.
Can a fourth waste water treatment stage be financed by the waste water charge?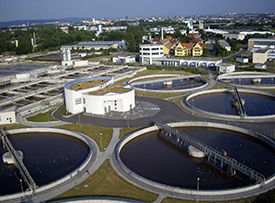 The waste water charge could be a viable way to help finance the upgrading of large waste water treatment plants to include a 'fourth treatment stage". A new study has determined that these facilities can reduce micropollutants – pharmaceuticals, for example – which are present in waterbodies.

Does Germany need capacity payments now to secure its electricity supply?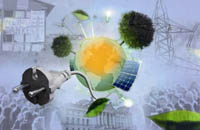 Introducing additional capacity payments to operators of coal- and gas-fired power plants is not constructive at the moment to guarantee security of power supply in Germany. This is the result of a recent study carried out by scientists from the UFZ Department of Economics and other German research institutes. Instead a mix of measures which would strengthen the electricity market, create conditions for feeding in electricity from renewable energy sources as and when required, and set incentives for the expansion of grid capacity, storage systems and demand side management.
Leading Edge Cluster BioEconomy: Work package "Bioeconomy Governance" presents first results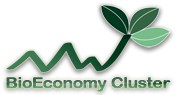 What socio-economic implications can be expected for the development of the biobased economy and what are possible development pathways? The working group "Bioeconomy Governance" has been working on these and further questions over the last couple of month. First results were now presented at two international conferences. The input led to increasing discussions on how to ensure prosperity when resources are constraint.
UFZ's environmental economists are co-authors of the new policy brief published by the Helmholtz Alliance ENERGY-TRANS
The Helmholtz Alliance ENERGY-TRANS has published its second policy brief: "The future of the energy transition in Germany". Renowned scientists from different research disciplines – mainly economics and law, but also engineering and social sciences – offer guidance on current issues of energy transition policy. The authors representing five of the Alliance's research institutes (UFZ, ZEW, FU Berlin, DLR, ZIRIUS) present their views on important debates on the energy transition and indicate basic challenges for the design of a sustainable energy transition policy. A collection of 17 short statements – dealing with aspects such as the German Renewable Energies Act or the integration of national energy policies on the European level – outlines central features of a future energy transition policy.
Leading-Edge Cluster Research at Leipzig – UFZ, DBFZ and HHL part of the Leading-Edge Cluster "BioEconomy"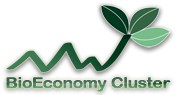 The initiative "BioEconomy" is one out of five winners of the Leading-Edge Cluster competition of the German Federal Ministry of Education and Research (BMBF) which is intended to take Germany to the top of the league of technologically advanced nations. "BioEconomy" focuses primarily on integrated material and energetic use of non-food biomass, especially timber, predominantly in eastern Germany. The Department of Economics is engaged in the scientific evaluation of the cluster's prerequisites as well as its performance. Kick-off will be in 2012.
TEEB was established in 2007 at the G8+5 meeting in Potsdam. The goal of the study is to point out the value of natural resources and biodiversity and to make it clear that this value must be taken into account more in economic decisions. The TEEB Synthesis Report published in October 2010 summarizes the fundamental contents of the TEEB reports, presents the methodical "TEEB-approach" and shows how the economic values of ecosystems and biodiversity can be better considered in practice.