Department of Economics − News

Report on climate technology in the transport sector published

Scientists of the Helmholtz Centre for Environmental Research and the Institute for Energy and Environmental Research (ifeu) have assessed whether the promotion of new technologies in the transport sector should be technology neutral or specific. The study "Technological neutrality in the transport sector's clean energy transition: a critical inquiry", funded by the think tank Agora Verkehrswende, was issued in January and can now be downloaded. You will find an overview of the main findings as well as a short and a long version of the report here (in German):
Agora Verkehrswende: Mit Technologieneutralität zur Klimaneutralität?
Energy Landuse − UFZ video online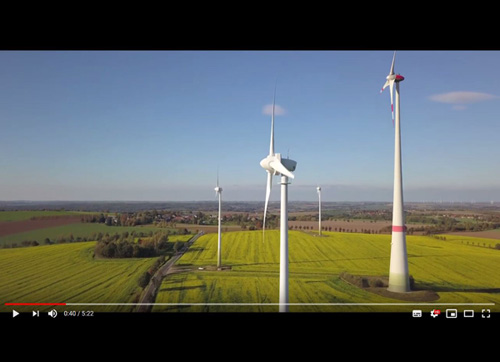 With the switch to a CO2-free energy supply in Germany, new conflicts arise between the economy, the environment and society. Scientists from the UFZ monitor this conversation process and pass valuable recommendations. A new video gives an overview.
"Draft of a European climate law: strong signal from Brussels"
The EU Commission has presented the draft of a European climate law. It shall implement the aim of a climate neutral EU proclaimed in the Green Deal, the Commission's environmental strategy: From 2050 on, all remaining greenhouse gas emissions have to be compensated by so called negative emissions, i.e. by capture from the atmosphere. Wolfgang Köck from the Department of Environmental and Planning Law and Erik Gawel from the Department of Economics comment on the draft.

Climate protection programme 2030 – What do UFZ's experts say?

In September 2019, the German government presented its climate protection programme – a bundle of measures proposed to ensure that Germany meets its 2030 climate goals. The aim: to achieve the climate goals necessary for the preservation of our natural resources in a way that is sustainable as well as socially balanced – for the benefit of our society and being a fair partner in this world. But will the programme be able to keep its promises? UFZ scientists from different departments mostly say: "No, it doesn't reach far enough to be effective."