The Pilot 2006 Environmental Performance Index
Evaluation from a German perspective and comparison with other instruments for environmental policy evaluation
Funded by: Deutsche Bundestiftung Umwelt (May 2006 to November 2006)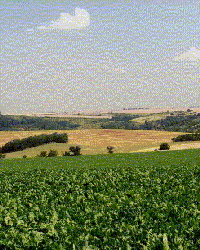 The "Pilot 2006 Environmental Performance Index" (EPI) was introduced in January 2006 as an index, which uses 16 Indicators to compare environmental policy of national states in different areas of and compile from these results a performance list of countries. Germany ranks No.22 in this list out of 133 countries included and takes rank 19 out of 29 OECD-countries. The study carried our aimed at analysing this reasons for this result and test, whether conclusions can be drawn from this results for German policy or, on the other hand, if there are shortcomings in the index which weaken its usefulness for policy.


Results and discussion
The study concludes that the EPI is in its Pilot version not able reach its own goals.Besides typical problems of such indices such as lack of good data and limited number of available indicators, for example its conceptual framework is not very clear and the discussion carried out on the basis of the results are not very concise.
The example, of Germany shows that the results of single countries might depend strongly on single indicators and thus data inconsistencies may lead to misleading results in the ranking. For further information, please refer to the study (see below) or contact us directly.

The complete study is available as book from the Metropolis-Verlag, Marburg (in German):
Neßhöver, C.; Berghöfer, A. & Beck, S. (2007): Weltranglisten als Bewertungsinstrumente der Umweltpolitik - Eine Einschätzung des Environmental Performance Index.- Metropolis-Verlag, Marburg.- 120 p.
Links
Involved Departments
Contact