Knowledge Transfer – Create

Over many years, systematic processes have been developed at the UFZ to synthesise scientific results from different disciplines with practical knowledge. As a result, no fewer than 21 different knowledge synthesis methods are available and can be used for political processes in order to establish efficient stakeholder-science interfaces with our partners.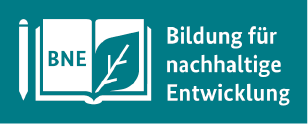 The Competence Centre on Education - Sustainability - Municipality (BiNaKom) aims to make a significant contribution to structurally anchoring Education for Sustainable Development (ESD) at the municipal level. The aim is to link approaches and initiatives on ESD more closely with data-based municipal education management and to optimise processes onsite on an empirical basis.
- Integrated Action on Biodiversity - The aim of the project is to support the administrations of fast-growing cities in India, Tanzania and Brazil in more effectively ensuring the protection of their ecosystem foundations. Water, air and land are in equal demand in metropolitan regions and are also particularly contaminated.

Bonares stands for "Soil as a Sustainable Resource for the Bioeconomy". This initiative, funded by the Federal Ministry of Education and Research (BMBF), focuses on the sustainable use of soil as a scarce resource. The aim of BonaRes is to expand the scientific understanding of soil ecosystems and to improve the productivity of soils and their other functions, as well as to develop new strategies for the sustainable use and management of soils.