Trajectories of agriculture non-point pollution: A policy effectiveness assessment in different institutional contexts

Background

Non-point source pollution, mainly from agricultural activities, contributes significantly to the deterioration of surface and groundwater quality worldwide. In Europe, EU directives have triggered actions for national and subnational governments to regulate agricultural activity to combat water pollution. While the enforcement of regulations is at the hands of subnational and local authorities, it is also the acceptance and preference of stakeholders that determines the success of implementation. In this context, there are often opposing policies (i.e. environmental protection vs. food security) across different scales that play a role in hampered results.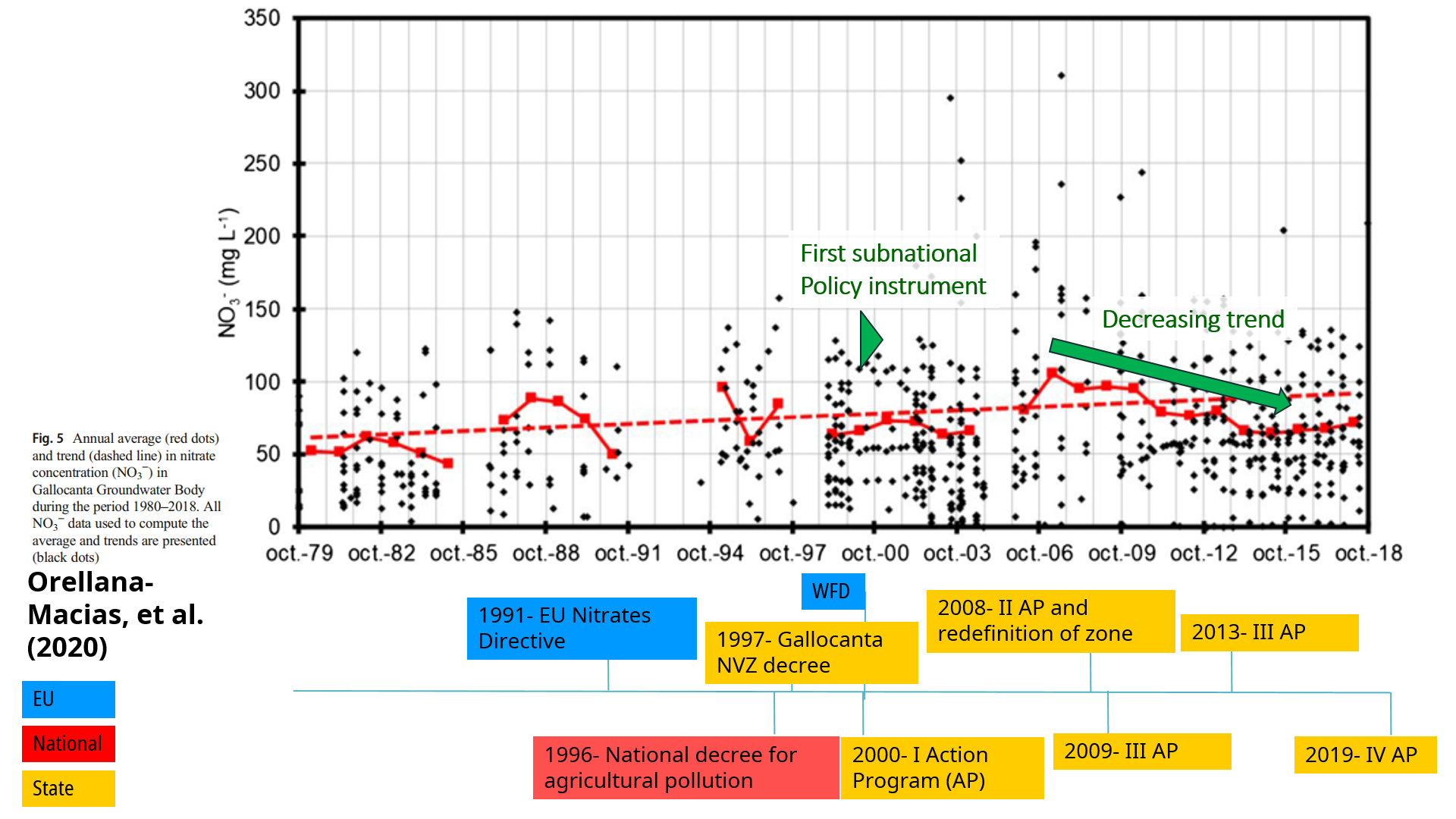 Objectives

Evaluate and compare policy and implementation processes for case studies in Germany and Spain,
Map the policies and management acts and/or regulations influencing groundwater status quantitatively and qualitatively,
Identify and describe the elements/or factors that lead to the current status of surface water and groundwater.
The present study aims to compare the trajectories of phosphorous and nitrate pollutions in two different catchments, in Germany and Spain. Focusing on the regulatory and institutional arrangements that enable change, as well as the physicochemical boundaries.
Hypothesis
Evaluating policy implementations can gain insight and future improvement towards water security.
Participants