Federica Calabrese

Phone +49 (0) 341 235 1005
Fax +49 (0) 341 235 450822


Helmholtz Centre for Environmental Research - UFZ
Permoserstrasse 15
04318 Leipzig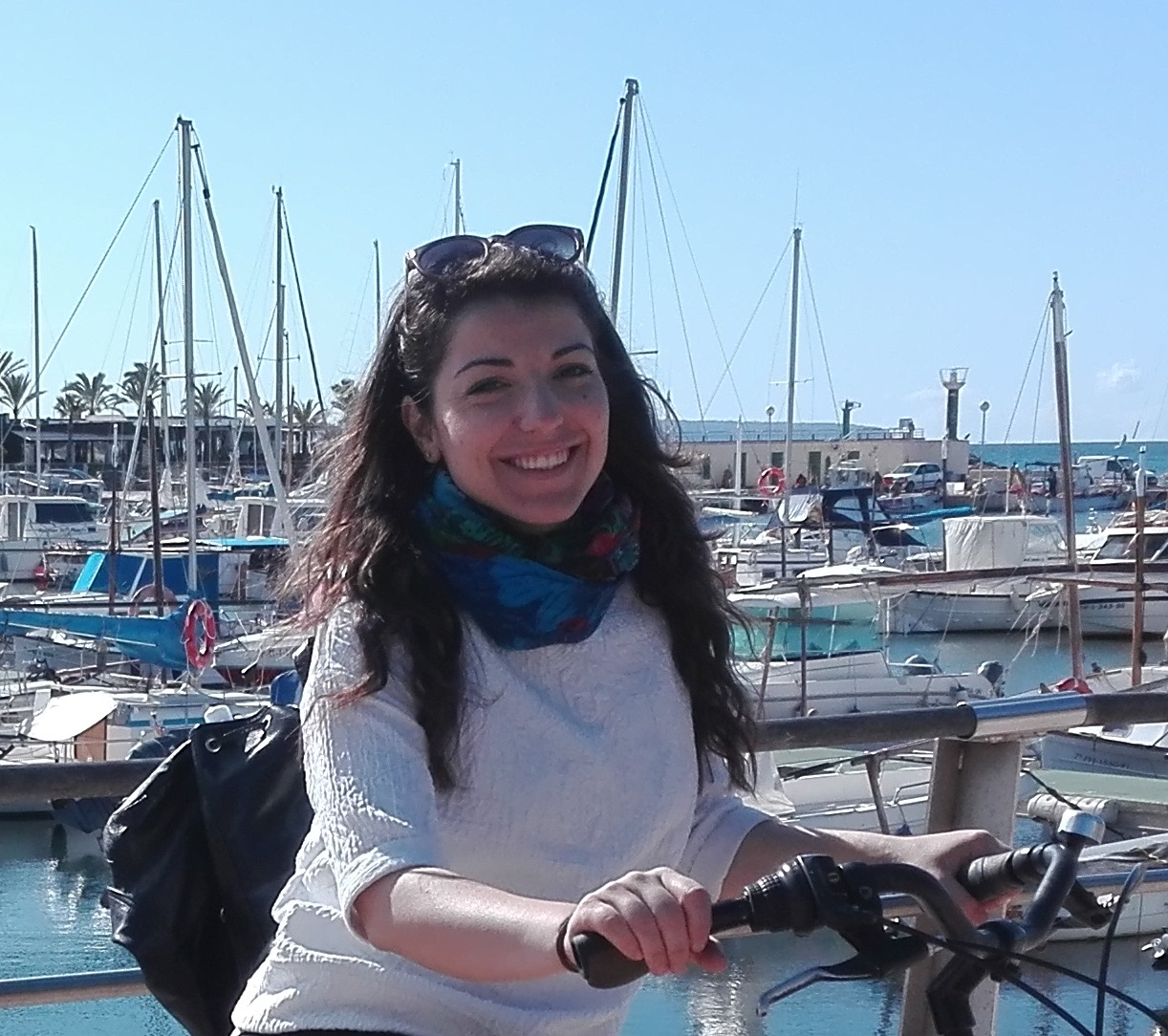 Since 2016
PhD student
Department of Isotope Biogeochemistry
ProVIS - Centre for Chemical Microscopy
Helmholtz Centre for Environmental Research –
UFZ, Leipzig

January – June 2015
Post Graduate Placement
Eli Lilly and Company Ltd (United Kingdom)
Research fellowship supported by "Noopolis" foundation and "Sapienza" University of Rome, Italy

June - December 2014
Research fellow
"Phage Display Technology for recognition of bacteria involved in sepsis"
University of Messina
October 2013 – June 2014
Research Assistant
"Micro & Nano biotechnology" laboratory at the University of Messina
Phage display for Biosensor applications
October 2013
M.Sc. in Biotechnology and applied Microbiology,
University of Messina, Italy
Internship for experimental thesis at "Fundamental and Applied Microbiology and Virology" Laboratory
March 2012
B. Sc. Biological science
University of Messina, Italy
Field of Expertise
Nano-scale Secondary Ion mass Spectrometry (nanoSIMS) for analysis of biological samples
Fluorescence microscopy
Microbiology
Stable isotope labeling

Research topic of my PhD project
Single-cell chemical Imaging with NanoSIMS to study metabolic heterogeneity of bacterial population during biodegradation processes

Imaging with NanoSIMS to study metabolic functions at single-cell level
Understand metabolic strategies of different microbial populations and the dynamics related to biodegradation of chemicals in the environment
Evaluate which factors (biotic and abiotic) control the microbial metabolic heterogeneity and how these influence the capacity of an ecosystem to biodegrade chemicals
Main Research Interests
Single cell approach on ecophysiology and metabolic networks of microbes in the environment
Study of physical and metabolic interactions between different microbes in experimental and natural set-up
Linking specific function (metabolic activity) with identity (FISH, CARD-FISH) of microorganisms in different environmental samples
Publications

G. Lentini, E. Fazio, F. Calabrese, L.M. De Plano, M. Puliafico, D. Franco,M. S. Nicolò, S. Carnazza, S. Trusso, A. Allegra, F. Neri, C. Musolino and S. P. P. Guglielmino; PHAGE-AgNPs COMPLEX AS SERS PROBE FOR U937 CELL IDENTIFICATION; Biosensors and Bioelectronics, 74 (2015) 398–40.
http://dx.doi.org/10.1016/j.bios.2015.05.073.


Calabrese F. ; Carnazza S. ; De Plano L.M. ; Lentini G. ; Franco D. ; Guglielmino S.P.P., PHAGE-COATED PARAMAGNETIC BEADS AS SELECTIVE AND SPECIFIC CAPTURE SYSTEM FOR BIOSENSOR APPLICATIONS; Publisher: IEEE Conference Publications, AISEM Annual Conference, 2015 XVIII, vol., no., pp.1,4, 3-5 Feb. 2015.
DOI:10.1109/AISEM.2015.7066851.



Theses
M.Sc. thesis:
"Functionalization of magnetic beads with M13 Bacteriophage for biosensor application"