Robust & low-cost watersampler for rain samples

A watersampler for the sampling of rainwater was developed in the framework of the IATI-SGD project. The device was developed and built by an interdisciplinary team from UFZ (departments HDG and CATHYD) und TU Darmstadt.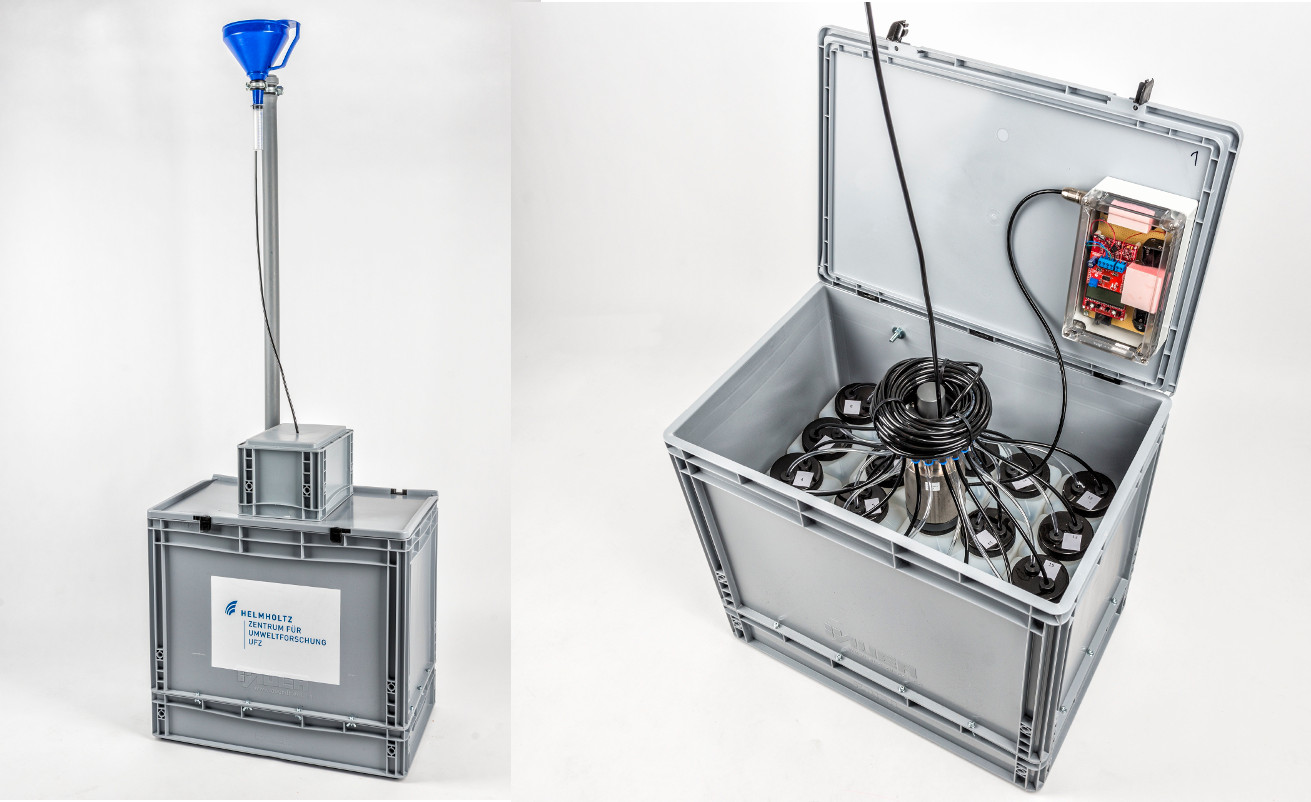 Quelle: André Künzelmann, UFZ The watersampler is constructed to automatically, time-controlled, collect water samples for the analysis of stable isotopes and to store the samples as evaporation-free as possible until the laboratory analysis. As the first field application was Oman with its arid and semi-arid climate, great care was taken to ensure a robust and low-cost construction method.
Development team

Dr. Thomas Müller (UFZ, HDG), Dipl.-Ing. Nils Michelsen (TU Darmstadt), Gerrit Laube (UFZ), Dr. Jan Friesen (UFZ, CATHYD)
Milestones
Funding
The watersampler development has received funding from the Institute for Advanced Technology Integration (IATI) under The Research Council (TRC) of the Sultanate of Oman. TRC Research Contract No. TRC/RCP/15/001
Acknowledgements
During the development we were suppported by the Zoo Leipzig, who enabled us to test a first proptotype in the Gondwanaland. We are very thankful to the UFZ workshop, who supported this project both during development as well as during construction. For the drawing of circuit schematics we would like to thank Guido Schramm.
In Oman we had tremendous support by the Ministry of Regional Municpalities & Water Resources who gave access to their monitoring stations and, next to storage and workspace, also provided logistical and staff support.

Kontakt
watersampler@ufz.de