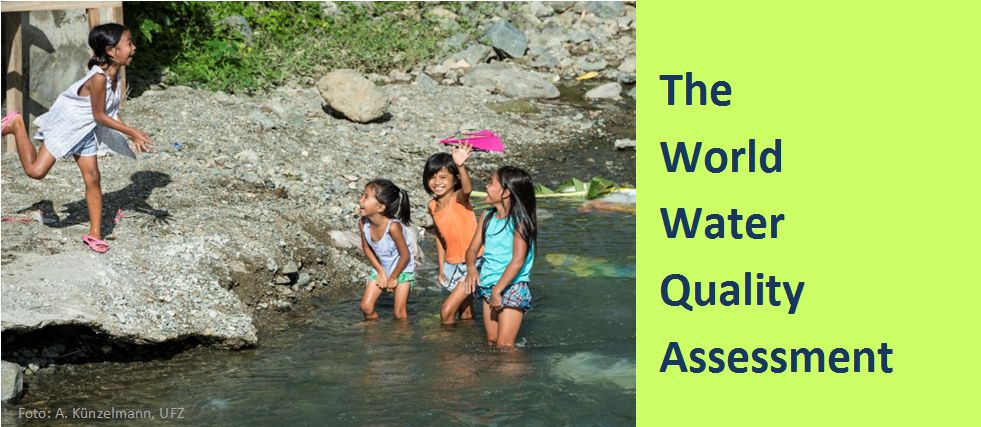 The aim of the WWQA pre-study was to develop and demonstrate a data and model driven methodology to identify current "hotspots" of deteriorating freshwater quality including

types, intensity and sources of water pollution,
potential impacts relating to human health and food security (freshwater fishery),
main water quality data and information gaps and
strategies for future monitoring.
As a main outcome, the report
"A Snapshot of the World's Water Quality – Towards a global assessment"
summarizes the key findings of the pre-study. The methodology developed offers a baseline to measure progress, a framework for global assessment and a pathway towards sustainable solutions. This report will help bridge the gap between water quality, the inclusive green economy and the interlinked issues of sustainable development.

The WWQA pre-study, conducted in 2013-2015, was initiated by the UN-Water Thematic Priority Area on Water Quality and led by the United Nations Environment Programme (UNEP). It was coordinated by the Helmholtz Centre for Environmental Research – UFZ and conducted in cooperation with University of Kassel – Center for Environmental Systems Research (CESR), GEMS/ Water and several regional partners.

The report as PDF with a complete list of authors can be viewed at and downloaded from the WWQA pre-study webpages .