Press release, 31th August 2012

Stable isotopes a universal tool.

Isotope researchers meet in Leipzig

Leipzig. More than 250 international scientists will be meeting in the first week of September in Leipzig to share their experiences on the latest methods and applications using stable isotopes. Stable isotopes are a tool that can be used in a wide range of areas in natural sciences and medicine as, with their help, it is possible to establish the origin of substances, and dynamic processes can be made visible. For example, it is possible to establish where a red wine really comes from, the cause of water damage, how the concentration of carbon dioxide at the South Pole evolved, whether microorganisms break down pollutants in soil and water or the effects a medication has on the body. Just like with criminal investigators, stable isotopes help environmental researchers to follow traces and solve mysteries. The research on stable, i.e. non-radioactive, isotopes has been carried out in the Leipzig Science Park for more than half a century and brings together scientists from a range of disciplines.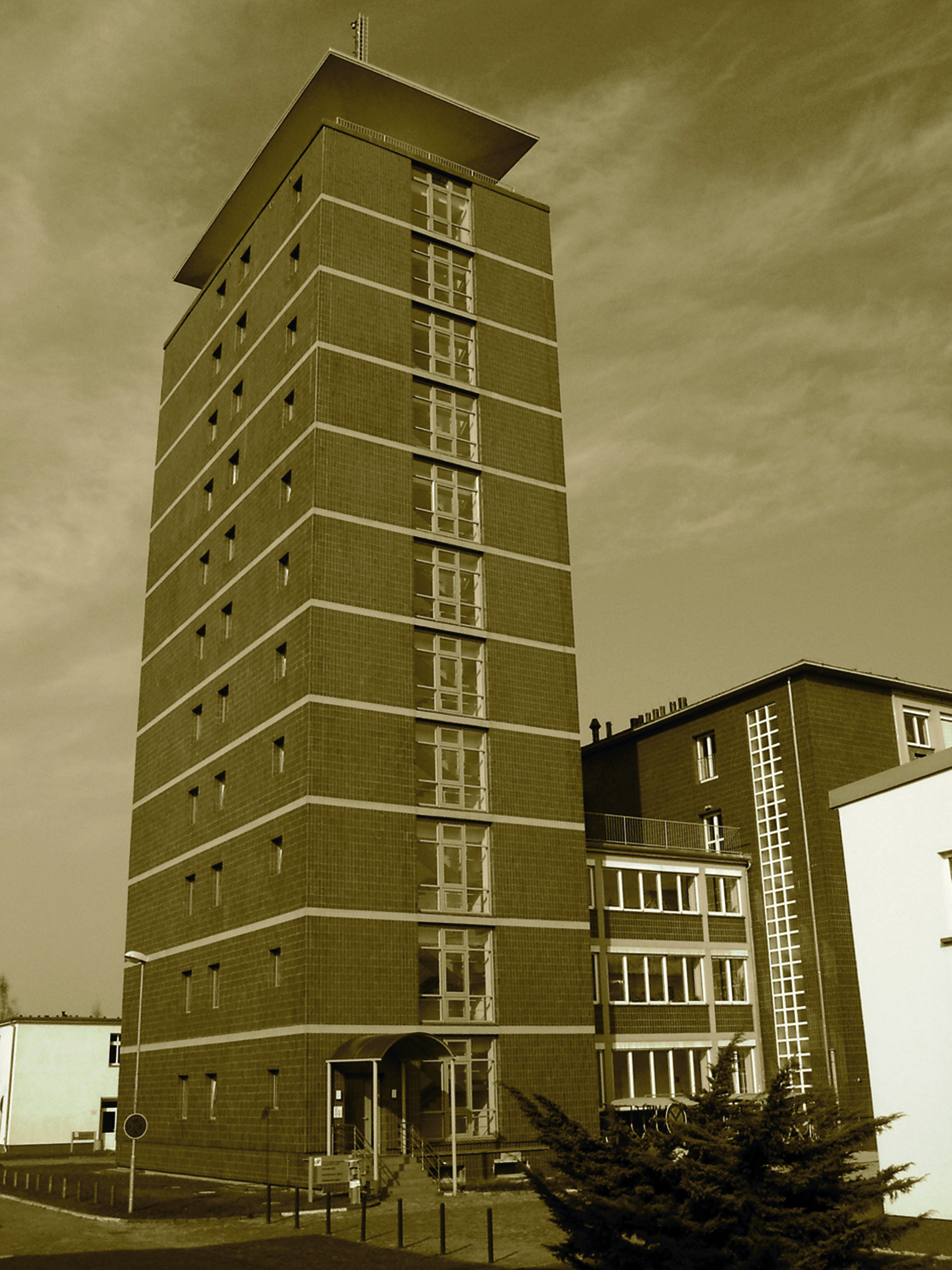 The today's UFZ guest house had been used as 40m column tower for stable isotope separation from 1959-1990.
Photo: Norma Neuheiser/UFZ European isotope researchers visit Leipzig
Between 2 and 7 September over 250 scientists who carry out research with isotopes will meet to share their experiences in the Leipziger KUBUS – the conference centre of the Helmholtz Centre for Environmental Research (UFZ). The JESIUM meeting (Joint European Stable Isotope User Meeting) is being held for the first time in Germany. The conference participants come from 22 European countries as well as Australia, Brazil, Canada and the USA. JESIUM was launched in 2004 to strengthen contacts between European isotope researchers and takes place every 4 years. This year's meeting is being organised by the German Association of Stable Isotope Research (ASI e.V.) and its purpose is to establish closer links with European partner organisations from Austria, France, the United Kingdom, Benelux and Eastern Europe.

Over half a century of research with stable isotopes
Isotopes are atoms of the same chemical element which differ only in the number of neutrons in the core of the atom. A distinction is made between stable isotopes and unstable (radioactive) isotopes.
Leipzig has a long tradition of research in this area. In the 1960s a special institute for stable isotopes was built on the former research site of the GDR's Academy of Sciences at Permoserstraße. The 40-metre tower, which can still be seen from far away today, was used for many years to enrich a range of stable isotopes, with 15N the most important. The UFZ today uses research with stable isotopes in a number of fields.


Stable isotopes a kind of "Swiss Army Knife"
Changes in the environment often result in changes in the relationship between the different isotopes. Scientists use this to investigate and better understand processes in the environment. At JESIUM 2012 the scientists will be discussing in Leipzig among other things the application of isotopes in water, soil and rock analyses, in ecological systems, in medicine and pharmacy and in global element cycles such as carbon and nitrogen. Also on the agenda are the identification of the origin of foods, forensics, climate research and the latest analytical techniques. Stable isotopes can be used, for example, to reconstruct the climatic history, better understand the origin of living beings and prove whether contaminants in groundwater or soil are being biodegraded. JESIUM, as a user forum for isotope applications, then passes the ball directly on to young scientists.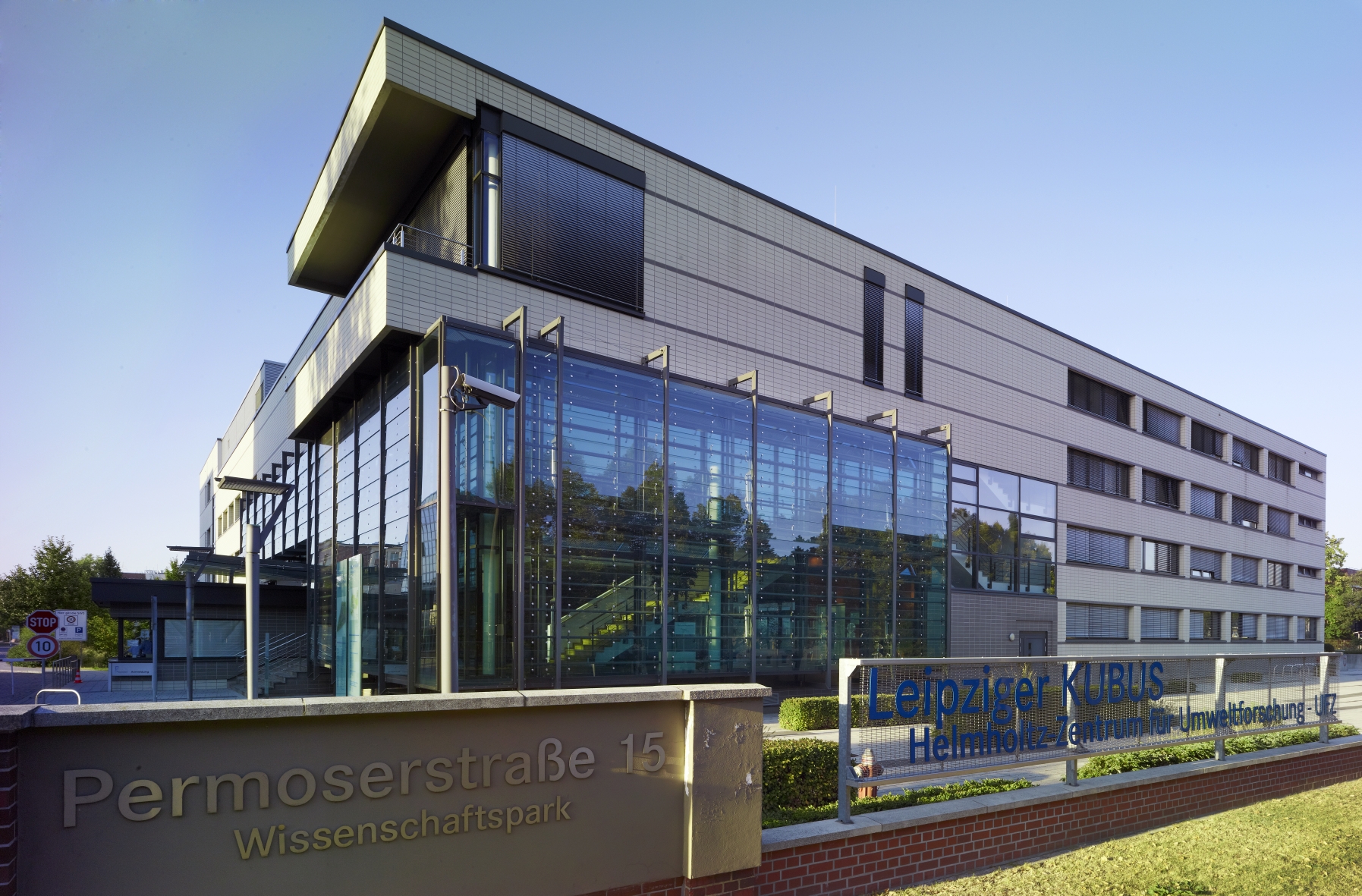 Leipziger KUBUS, the conference centre of the Helmholtz Centre for Environmental Research (UFZ) and venue of JESIUM 2012.
Photo: André Künzelmann/UFZ Future forensic scientists visit Leipzig
On 7 and 8 September scientists and doctoral students of the European Union funded Marie Curie Initial Training Network "CSI:ENVIRONMENTt" will meet at the UFZ. The young scientists from 14 countries will then complete a training course between 10 and 14 September. CSI does not stand here for "Crime Scene Investigation", well known from several TV-series, but for "Compound Specific Isotope Analysis". However, both use modern techniques to follow traces which lead in the end to the "perpetrator". Following the traces of organic pollutants is one of the greatest challenges in environmental sciences today. Chemicals can enter the environment by chance or on purpose. Following their traces is an important prerequisite for effective environmental protection. For example, chemicals from different producers and suppliers are compared to establish who is responsible for causing damage. And this finally leads us to the UFZ's Department of Isotope Biogeochemistry, whose work focuses on this area and is hosting the CSI:ENVIRONMENT training course. "With stable carbon isotopes we not only want to investigate the degradation of common groundwater contaminants, but further develop the methods so that for example the fate of chloroacetamide herbicides in planted wetlands or the photochemical degradation of the petrol additive MTBE in the atmosphere can be investigated. As these substances can be toxic, it is important to find out whether and how these substances may enter the environment," explains Dr. Ivonne Nijenhuis of the UFZ. The training of young isotope researchers in networks such as 'CSI:ENVIRONMENT' is therefore making an important contribution for the next few decades.
Tilo Arnhold

Conference:
JESIUM 2012 conference (2 - 7 September 2012 in Leipzig):
Further Information:
Dr. Matthias Gehre (Chairman of ASI e.V. and organiser of JESIUM 2012), Dr. Ivonne Nijenhuis (coordinator CSI:ENVIRONMENT), Dr. Gerhard Strauch (organiser of JESIUM 2012)
Helmholtz Centre for Environmental Research (UFZ), Department of Isotope Biogeochemistry and Hydrogeology
Telephone: +49-341-235-1361, -1356, -1985
http://www.ufz.de/index.php?de=19294
http://www.ufz.de/index.php?en=10626
http://www.ufz.de/index.php?de=683
or via
Tilo Arnhold (UFZ Press Office)
Telephone: +49-341-235-1635
Links:
Compound Specific Isotope Analysis (CSIA) for environmental investigations (CSI:Environment):
http://www.csi-environment.ufz.de
CSI:ENVIRONMENT is funded by the EU Commission as part of the Marie Curie programme.

Kompetenzzentrum "Isotope in Umwelt- und Biowissenschaften" am Helmholtz-Zentrum für Umweltforschung (UFZ) ("Isotopes in environmental and biosciences" competence centre at the Helmholtz Centre for Environmental Research (UFZ)):
http://www.ufz.de/index.php?de=17988

Teamwork against Benzene (press release, 26 July 2012):
http://www.ufz.de/index.php?en=30704
Productivity of land plants may be greater than previously thought (press release, 28 September 2011):
http://www.ufz.de/index.php?en=22138
Drinking water in Gaza Strip contaminated with high levels of nitrate (press release, 14 August 2008):
http://www.ufz.de/index.php?en=17112
Erfolgreicher Wissenstransfer (Successful transfer of knowledge) (press release 9 November 2005):
http://www.ufz.de/index.php?de=6345
Signs of magmatic activity in Central Europe observed for the first time (press release, 22 September 2005):
At the Helmholtz Centre for Environmental Research (UFZ) scientists are researching the causes and consequences of far-reaching changes to the environment. They are concerned with water resources, biological diversity, the consequences of climate change and adaptability, environmental and biotechnologies, bioenergy, the behaviour of chemicals in the environment, their effect on health, modelling and social science issues. Their guiding theme: Our research contributes to the sustainable use of natural resources and helps to secure this basis for life over the long term under the effects of global change. The UFZ employs 1,000 people in Leipzig, Halle and Magdeburg. It is financed by the federal government and the federal states of Saxony and Saxony-Anhalt.
http://www.ufz.de/

The Helmholtz Association contributes towards solving major and pressing social, scientific and economic issues with scientific excellence in six research areas: Energy, Earth and Environment, Health, Key Technologies, Structure of Matter, Aeronautics, Aerospace and Transport. The Helmholtz Association is Germany's largest scientific organisation with over 33,000 employees in 18 research centres and an annual budget of approximately 3.4 billion euros. Its work stands in the tradition of the naturalist Hermann von Helmholtz (1821-1894).
http://www.helmholtz.de