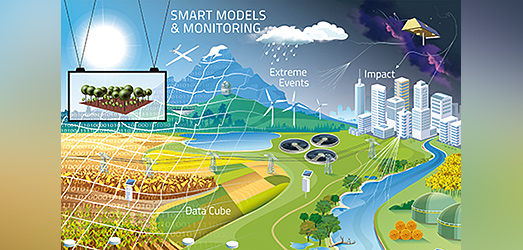 RU/IP 5 @ ScienceDays 2023
1./2. November 2023, KUBUS
On 1./2. November 2023 the Science Days will take place. The first day of the Science Days will be structured on the basis of drafts for scientific storylines which the UFZ team will employ to highlight UFZ research achievements and the transfer of research results into society for the review panel in the UFZ evaluation. These storylines are currently being developed on the level of the UFZ Research Units. Our Research Unit "Modelling and Monitoring" and its Integration Platform "Robust Pictures of the Future" is currently developing the storyline:
"Exploring paths towards multifunctional landscapes: perspectives from modelling & observation"

This RU5 storyline is currently described in the two abstracts Part 1 and Part 2 . Both abstracts will be merged into one storyline abstract over the coming weeks and will be further developed at the Science Days in November.

We cordially encourage all RU/IP 5 members to take this opportunity to contribute with your research to the storyline development. Therefore, we call for posters linked to the RU/IP5 storyline. As the posters are primarily seen as mean to come into communication, re-use of existing posters (e.g. from the ModMonDay 2023) is strongly encouraged.