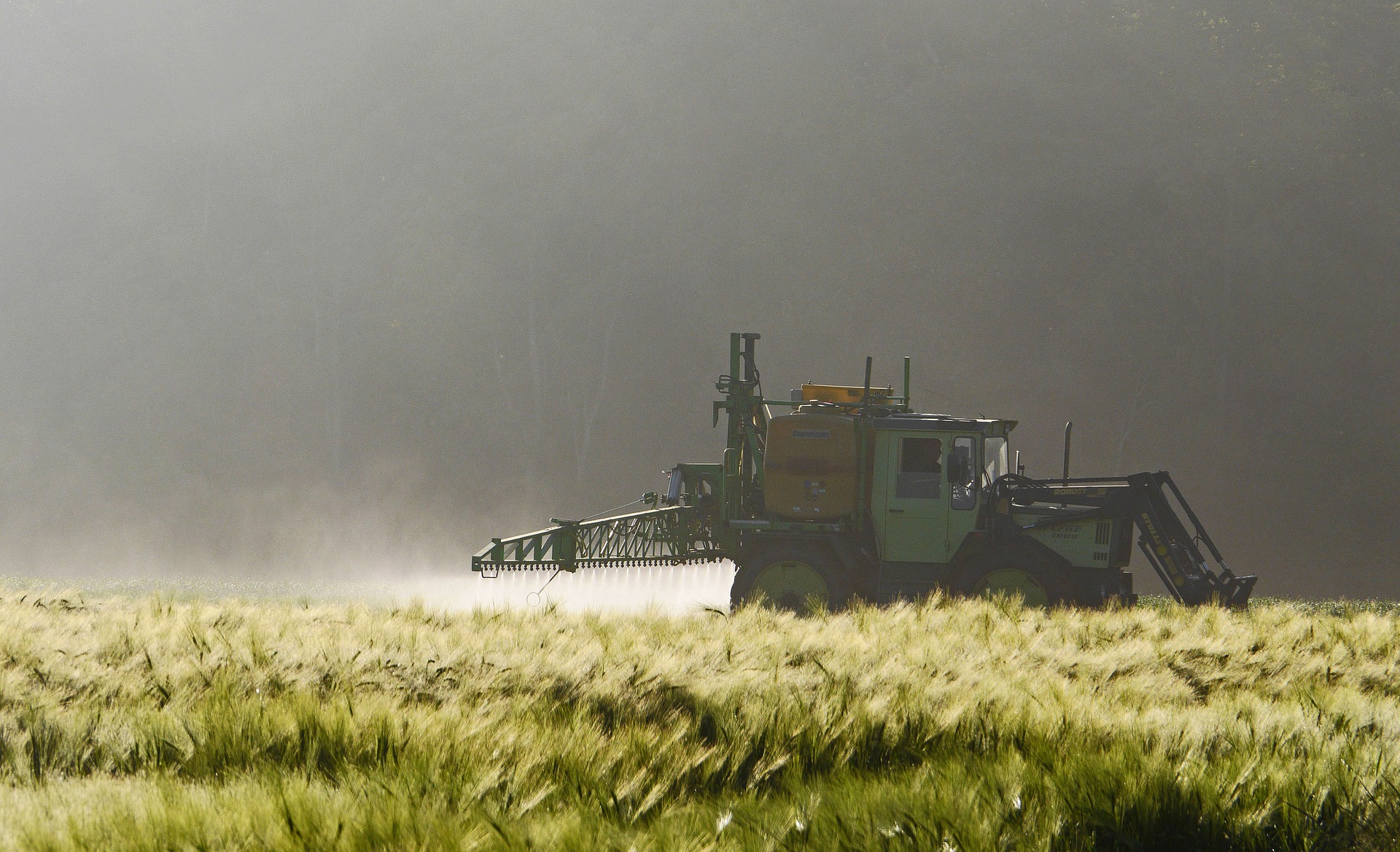 FACE: Fate and Management of Chemicals in the Environment
Platform Project - PP4.4


The current use of chemicals is not sustainable, meaning that their imbalanced emission and environmental degradation leads to apparent persistence and adverse effects on respective ecosystems. This requires both tiered management strategies to reduce the environmental burden and adjusted research efforts to derive knowledge-driven management options to reduce environmental and human exposure.
FACE is tapping nature's potential by predicting, harnessing and managing microbial contributions to the fate of chemicals to enhance their removal and mitigate their harmful effects in natural and managed ecosystems. We develop technologies and concepts based on natural processes that help to clean polluted soils and water bodies and prevent the contamination of crops.
The specific aims of FACE are to:

predict and control degradation of pollutants across scales
provide recommendations for the removal of antibiotics and antimicrobial resistance genes from natural and managed ecosystems
facilitate the degradation and transformation of pollutants generally considered persistent in the environment
develop nature-based treatment options for the removal of pollutants from soil and (waste)water
FACE contributes to the deliverables of Topic 7 of "Changing Earth - Sustaining our Future" and is organised in 4 work packages.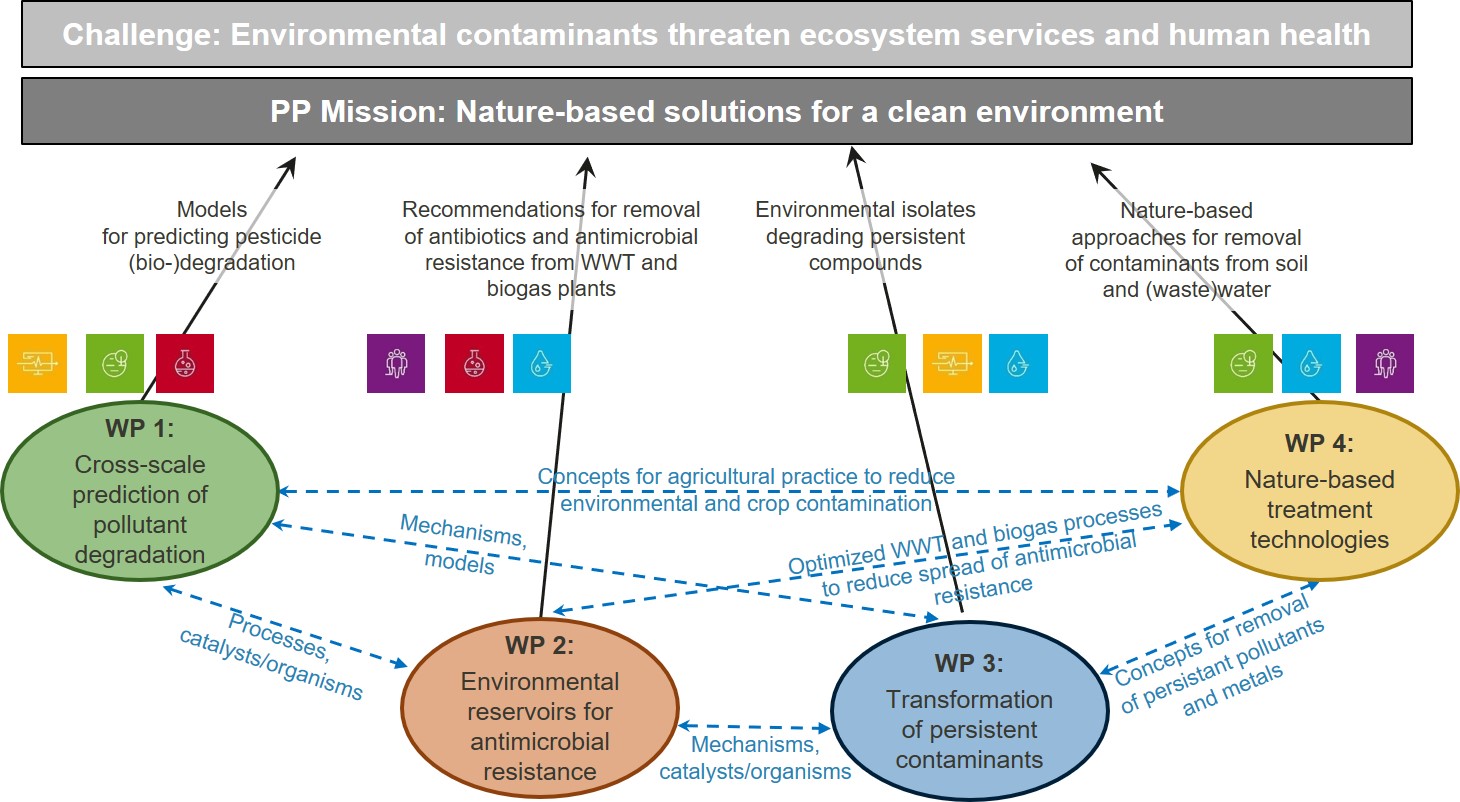 Workpackage 1 – Degradation of pollutants across scales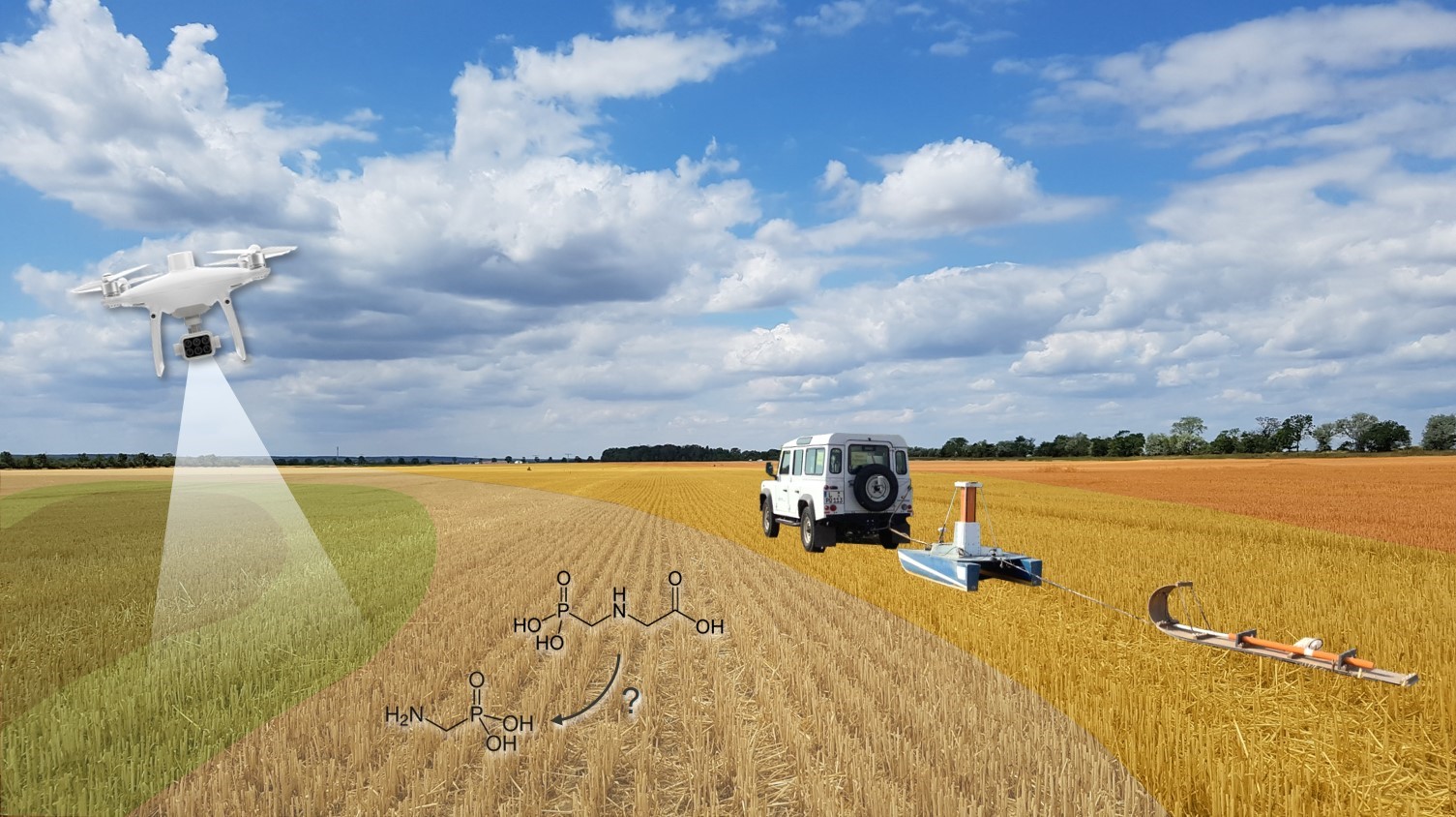 Assessing heterogeneity of soil properties and pesticide degradation at field scale. (©Marie Uksa, Marco Pohle) Microbial degradation of pollutants is an important pathway for their removal from the environment. However, microbial activity is affected by many factors, resulting in a heterogeneous pattern of pollutant degradation in the field. This WP aims at:

1. elucidating factors controlling pollutant degradation.
2. assessing the spatial distribution of controlling factors and biodegradation rates in terrestrial ecosystems at different scales.
3. predicting pollutant degradation in dynamic and heterogeneous environments.
Workpackage 2 – Environmental reservoirs of AMR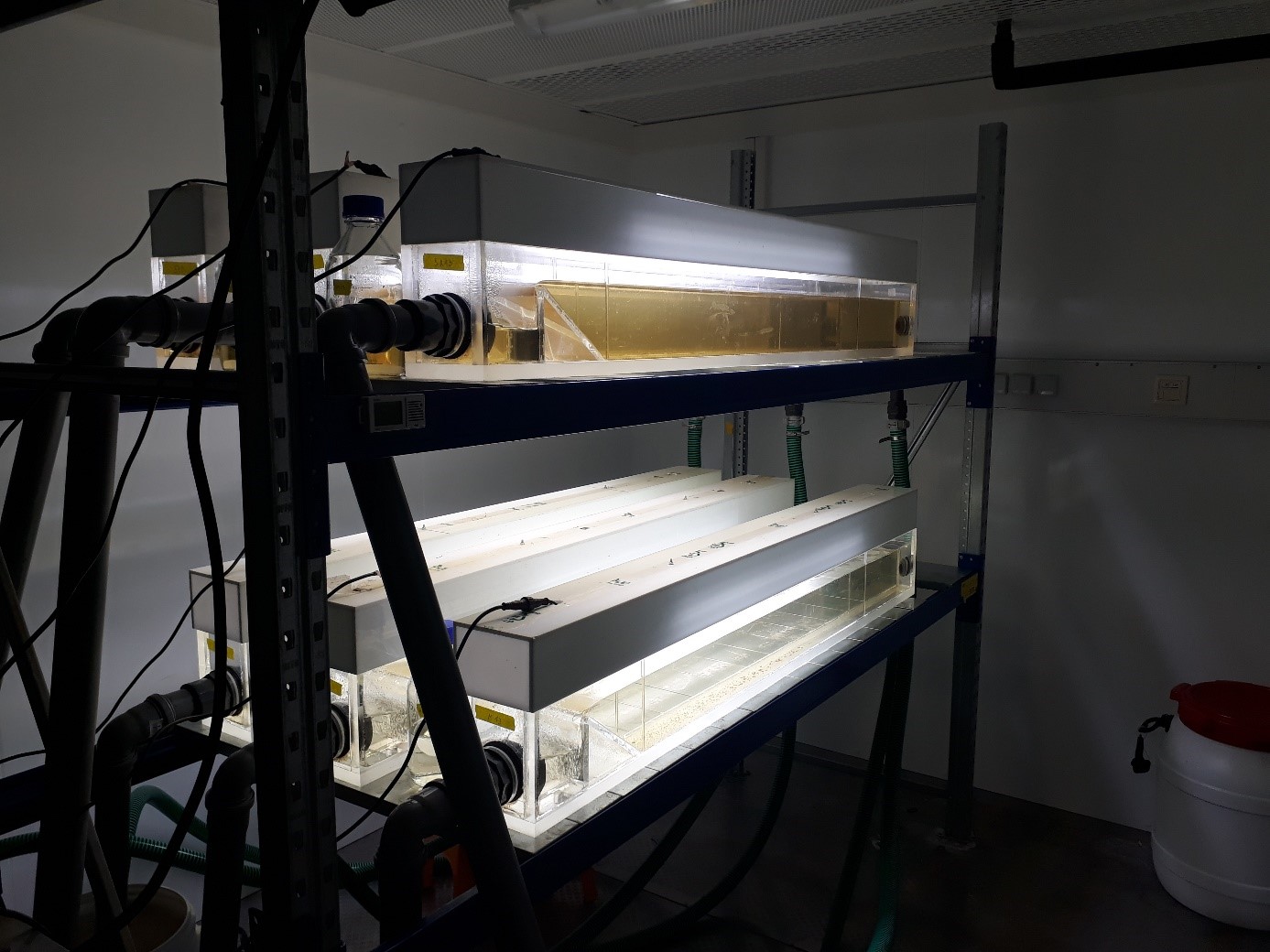 Experimental setup to study the fate and effect of sulfamethoxazole in pristine and wastewater-impacted river water (©Sarah Haenelt) Antibiotics enter the environment through the excreta of treated humans and animals. During wastewater treatment and anaerobic digestion of animal manure in biogas plants, antibiotics are only partially removed and subsequently enter soils and surface waters, where they have detrimental effects on microbial communities and their functions. In addition, the increasing use of antibiotics in humans and livestock has led to the spread of antibiotic resistance (AMR) in the environment. The WP Environmental reservoirs of AMR aims to investigate:

the drivers of antibiotic degradation.
the impact of antibiotics on microbial communities and their functions.
the development, spread and persistence of AMR in managed and natural ecosystems.
To this end, we will combine monitoring and controlled experiments at laboratory and field scales.

Workpackage 3 – Degradation and transformation of persistent contaminants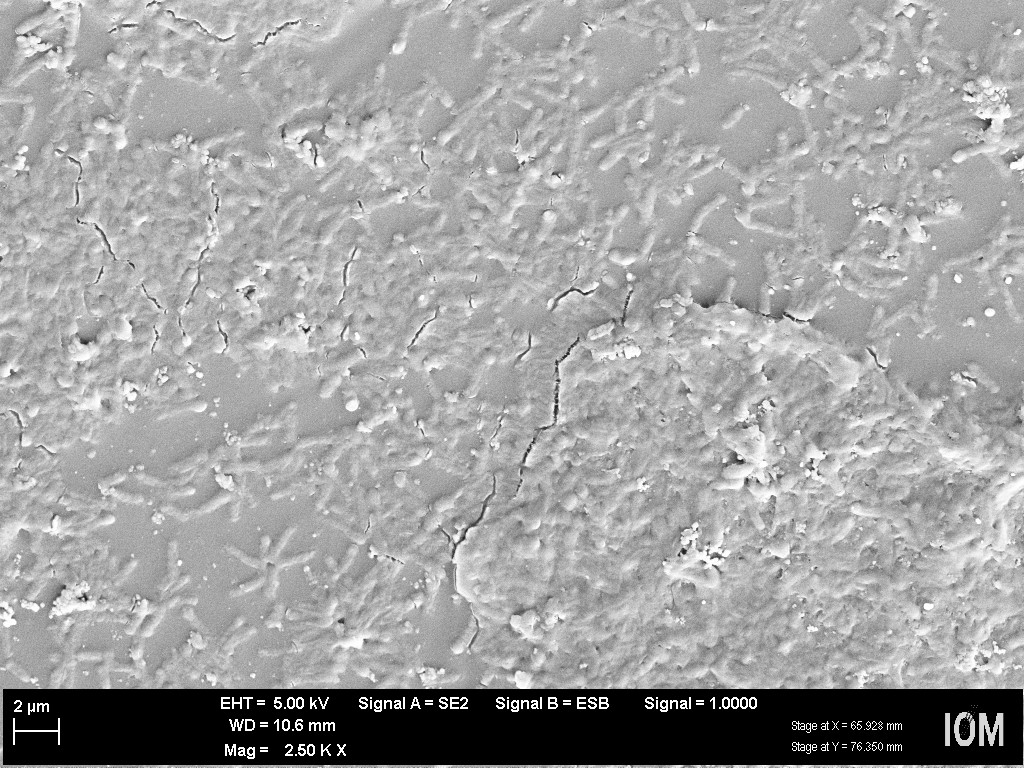 Scanning electron microscopy image of Pseudomonas sp. attached to a polyurethane polymer (Leibniz Institute of Surface Engineering, IOM, Leipzig, © Christian Eberlein, Hermann Heipieper). The potential to remove pollutants from the environment by biodegradation largely depends on the persistence of the pollutants. Although microbial communities in the environment have proven to evolve quickly with respect to pollutant degradation, there is an increasing number of chemicals that are not or hardly biodegradable. This includes artificial sweeteners, plastics, nanoparticles, etc. Also, metal and metalloids cannot be removed from the environment, but they can be transformed into less toxic species or translocated in the environment, e.g. by plant uptake.


This WP aims at:

identifying, characterizing and quantifying degradation processes for persistent organic chemicals in different environments.
optimizing the fate of metal(oids) in the soil-plant system.
developing the basics for improved treatment of persistent contaminants.
Workpackage 4 – Nature-based treatment options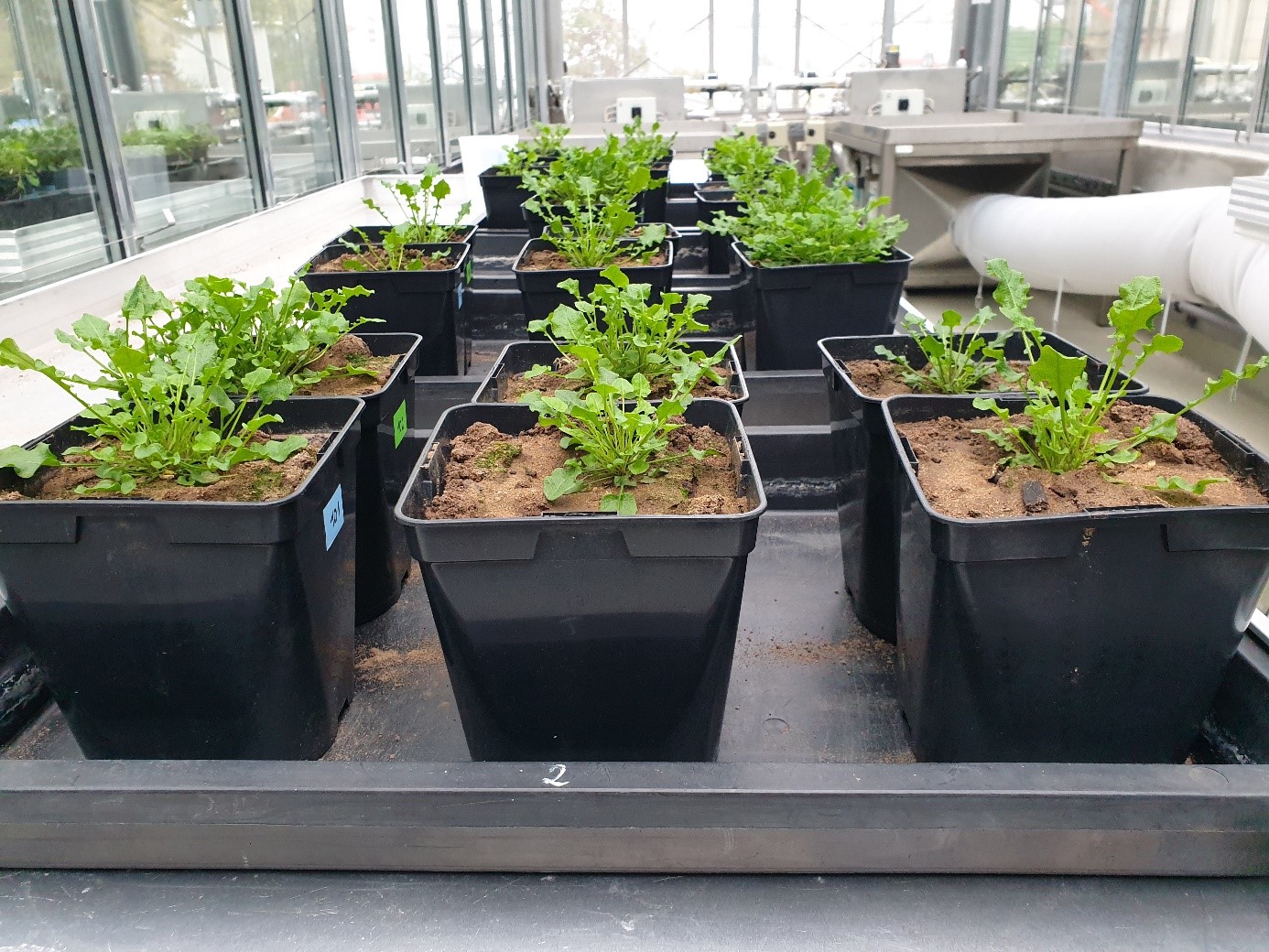 Metal hyperaccumulating plant Arabidopsis halleri in the greenhouse (©Marie Muehe) Healthy natural and managed ecosystems provide a wide range of services that directly benefit human well-being. Nature-based approaches harness and enhance the services that contribute to the removal of pollutants from managed and natural ecosystems. The WP Nature-based Treatment Options aims to:

develop strategies for treating sources and sinks of pollutants to reduce their input and persistence in the environment
provide recommendations for agricultural practices to reduce crop contamination.
These activities will provide a sound basis for mitigating contaminants' adverse effects including the pollution of water and food resources.