Intergovernmental Platform on Biodiversity and Ecosystem Services (IPBES) approves five new reports in March 2018
From 17 March, 128 IPBES member states will come together in Colombia to approve five reports assessing the worldwide status of biological diversity. Among the 550 international experts are five scientists from the Helmholtz Centre for Environmental Research (UFZ).


Four of the reports assess the status of nature and biological diversity as well as their role in the well-being of populations in regional assessments focusing on four regions in the world – America, Asia-Pacific, Africa and Europe & Central Asia. The fifth report addresses the topic of depreciation in land quality (land degradation).

The analyses cover a period of several centuries, but also provide a picture of probable future scenarios. To achieve this, the experts have viewed and assessed thousands of scientific publications and other forms of knowledge from local and indigenous groups.

UFZ scientists are involved in three of the five reports currently being presented in different roles:
Regional Assessment for "Europe and Central Asia":
https://www.ipbes.net/sites/default/files/downloads/eca_assessment_en.pdf


Biodiversity and Nature's Contributions Continue Dangerous Decline, Scientists Warn:
read media release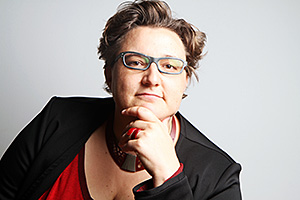 Dr. Jennifer Hauck
Scientist in the UFZ Department of Environmental Politics
Current IPBES roles:
Coordinating Lead Author in the Regional Assessment for Europe and Central Asia (2015–2018), Chapter 5 "Integrated and cross-scale analysis of interactions of the natural world and human society"
Member of the expert group "Work on Scenarios and Models, Phase II" (2016 - 2018)
Additional information on the individual:
http://www.ufz.de/index.php?en=36484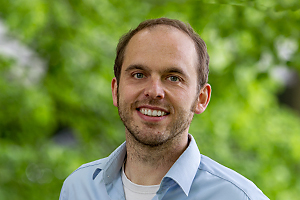 Dr. Matthias Schröter
Researcher in the UFZ Department of Landscape Ecology
Current IPBES role:
Lead Author in the Regional Assessment for Europe and Central Asia (2015 - 2018), Chapter 2 "Nature's contributions to people and quality of life"
Additional information on the individual:
https://www.ufz.de/index.php?en=40349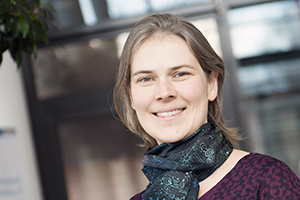 Dr. Kristina Raab
Scientist in the UFZ Department of Conservation Biology

Current IPBES roles:

Review Editor and Contributing Author in the Regional Assessment for Europe and Central Asia (2015–2018)
Plus:

Coordinator of International Political Processes in the Network Forum for Biodiversity Research (NeFo) as a national platform supporting the IPBES process
UFZ Science-Policy Expert Group
Additional information on the individual:
http://www.ufz.de/index.php?en=41911
http://www.de-ipbes.de/346.php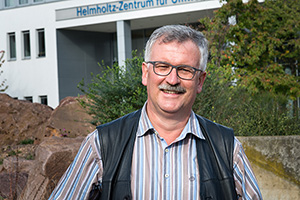 Prof. Dr. Josef Settele
Scientist in the UFZ Department of Community Ecology, Professor at the Martin Luther University of Halle-Wittenberg and member of the German Centre for Integrative Biodiversity Research (iDiv)
Current IPBES role:
Asia-Pacific Regional Assessment - Lead author of chapter 4 "Drivers"
Co-Chairman for the Global Assessment on "Biodiversity and Ecosystem Services" (2016–2019)
Additional information on the individual:
https://www.ufz.de/index.php?en=38572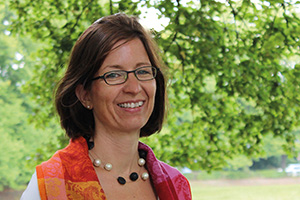 Prof. Dr. Aletta Bonn
Head of the UFZ Department of Ecosystem Services and joint appointment as Professor at the Friedrich Schiller University Jena, as well as Head of the Working Group at the German Centre for Integrative Biodiversity Research (iDiv)

Current IPBES roles:

Lead Author for Chapter 7 (Scenario Development) in the thematic assessment "Land Degradation and Renaturation" (2015–2018)
Review Editor for the "Directory of Relevant Policy Support Instruments and Methods"
Additional information on the individual:
http://www.ufz.de/index.php?en=34228

Alongside Dr. Jenny Hauck, Dr. Matthias Schröter, Dr. Kristina Raab, Prof. Josef Settele and Prof. Aletta Bonn, two other UFZ experts are currently active in the IPBES Intergovernmental Platform on Biodiversity and Ecosystem Services in different roles: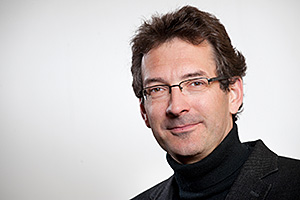 Prof. Dr. Ralf Seppelt
Head of the UFZ Department of Landscape Ecology and joint appointment as Professor at the Martin Luther University of Halle-Wittenberg
Current IPBES role:
Lead Author for the Global Assessment on "Biodiversity and Ecosystem Services" (2016–2019)
Additional information on the individual:
https://www.ufz.de/index.php?en=37585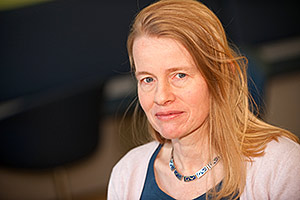 Dr. Heidi Wittmer
Comm. Manager of the UFZ Department of Environmental Politics
Current IPBES role:
Member of the task force for policy support instruments and methods as well as on conceptualisation of the values of biodiversity (since 2013)
Additional information on the individual:
http://www.ufz.de/index.php?en=34256