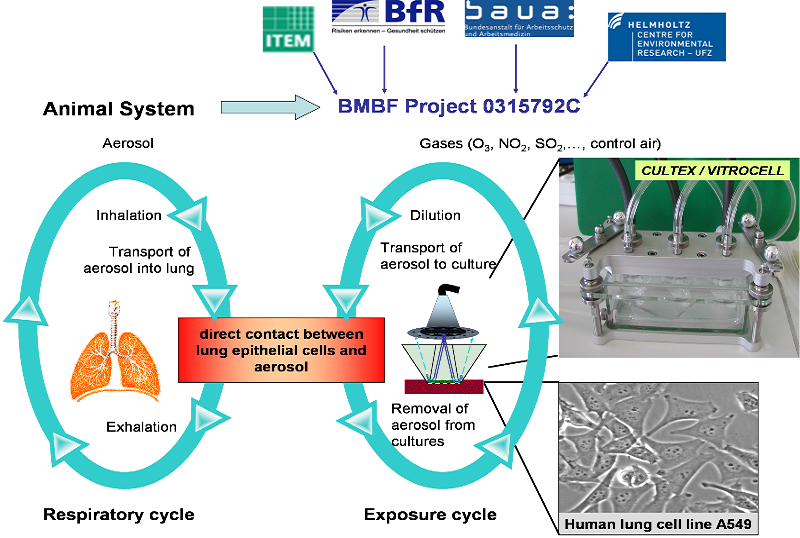 Effects of inhalable compounds on lung cells (BMBF)


An extended pre-validation study for testing the toxic effect of inhalable substances (gases) after the direct exposure of human lung cells at the Air-/ Liquid interface (ALI)

With the new-designed European Chemical Law REACH ("Registration, Evaluation and Authorisation of Chemicals") the need arises to submit toxicological data taking into account the exposure situation. For substances, which are inhaled, extensive and expensive toxicological tests are required which cannot be realized with traditional methods in the foreseeable future.

The aim of the BMBF-funded cooperation project is the test of an alternative method for estimation of toxicity of inhalable chemicals to reduce animal experiments.

The investigation of the acute cyto- and genotoxicity is studied on cultivated human lung cell line (A549) right after the exposure with test gases at the air / liquid interface (ALI). Promising data for 4 test gases, which document a low intra- and inter-laboratory variability of all the 4 project partners, have already been charged. However, it was not possible to establish a reliable prediction model. That is to be changed in the extended pre-validation study.