DAAD Serial Summer School


Integrated Water Resources Management
September 08 - 19, 2014
Dessau & Berlin, Germany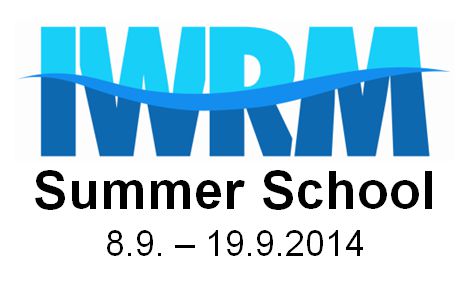 Overview

The Helmholtz Centre for Environmental Research – UFZ and German Water Partnership (GWP) are jointly organizing a Summer School on 'Integrated Water Resources Management'. The aim of the Summer School is the transfer of interdisciplinary knowledge for water resources management and the professional, technical and methodological exchange between participants and research institutions in Germany.

Programme
The programme of the IWRM Summer School covers topics from water science, research and administration and provides an insight into the German water sector. The programme comprises:
key-note lectures on water resources management given by experts from research institutions
presentations on ongoing IWRM research and development projects
group work and discussions an sustainable water management approaches
three-day GIS training course for beginners on Quantum GIS
excursions to waterworks and waste water treatment facilities in Germany
excursion to the German Federal Environment Agency (UBA)
meetings with GWP members that represent the private German water sector to explore the potential for collaboration
social programme: sightseeing in Berlin and Dessau, get-together in pub and restaurant, barbecue


Who can participate?
Master students, PhD students and young water professionals from Iran, Vietnam, Indonesia, Mongolia, Kazakhstan and Jordan can participate in the IWRM Summer School. Please send all required documents (CV, application form, letter of motivation, summary of research, transcript of records, application form ) via e-mail to Anja Alandt (anja.alandt@ufz.de) before May 31, 2014.
Costs & Grants
The German Academic Exchange Service (DAAD) supports 20 students from Iran, Vietnam, Indonesia, Mongolia, Kazakhstan and Jordan to participate in this Summer School.

Course fee: fully funded
GIS course: fully funded, bring your own laptop
Accommodation (hostel) is fully funded
Travel: lump sums will be funded: Indonesia 750 €, Iran 600 €, Jordan 500 €, Mongolia 850 €, Vietnam 675 €, Kazakhstan 550 €. Participants have to arrange arrival and departure by themselves.


Contact & More Information
You will find more information in the Summer School Flyer . You can also contact:

Anja Alandt
Helmholtz Centre for Environmental Research - UFZ
E-mail: anja.alandt@ufz.de

Dr. Azmi Ghneim
German Water Partnership e.V.
E-mail: ghneim@germanwaterpartnership.de
Phone: +49 30 300199 1226