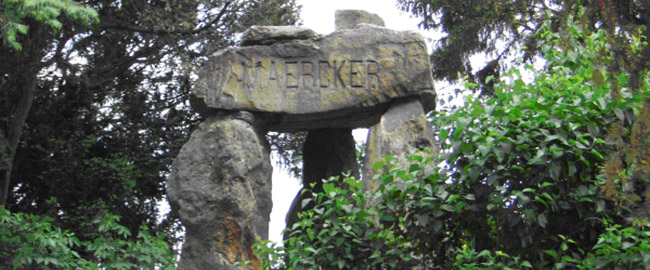 History of the field research station

The research station was founded in 1895 by Prof. Dr. Max Maercker. In 1902, Schneidewind and Gröbler established the Static Fertilization Experiment which still exists today. In early years, the research topics were mainly the effects of mineral and organic fertilization on yield quanitity and quality of crop plants and soils. Further, a number of experiments focussed on N-fixation, agricultural technologies, experimental methodology, seed production and soil fertility. In 1970 the research station became part of the Research Centre for Soil Fertility Müncheberg and focussed on the investigation of the provision of soils with organic matter.
In 1991 the UFZ took over the research station and the sections (today departments) Soil Research, Community Ecoology and Hydrogeology were established in Bad Lauchstädt before they moved to Halle in 1998. In 1994, a large unheated semi-open greenhouse was built. Additional fully-controlled greenhouse chambers and the lab building were finished in 2000. In the years 2009 and 2010 further new facilities were established (car ports, technics hall, rain water basins...). In the years 2012 and 2013, the Global Change Experimental Facility was established.

Since 2014 the German Centre for Integrative Biodiversity Research (iDiv) Halle-Jena-Leipzig established several field experiments in Bad Lauchstädt in close cooperatioon with the UFZ. The research station is the regional core area of the HGF-project TERENO and part of the LTER-network.