Geobiochemistry
Research Group Lorenz Adrian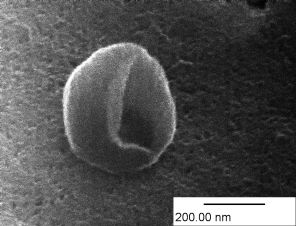 We focus on the investigation of molecular aspects of anoxic microbial processes and how such processes can contribute to match human demands. Human demands can be a clean environment (surface water, ground water, sediments and soils), energy-efficient production processes, waste water treatment (anaerobic digestion, Anammox) or production of fuels (biogas, butane). We understand this as Biotechnology at different Technology Readiness Levels where we mostly work on levels 1-4 (5). In addition we want to find out how and to what extend anoxic processes were involved in the generation and evolution of life and how they are contributing to natural and artificial matter cycles.
Students are very welcome to take part in our research for their Master/Bachelor/work-term projects whatever time you have. Inquire directly at one of the team members.

We have a high-resolution mass spectrometer for protein and metabolilte identification (nLC-MS/MS, Thermo Orbitrap Fusion) and the data procession pipelines. We offer measuring slots for cooperation in geobiochemical topics.

Prof. Dr. Lorenz Adrian
PostDocs:
PhD students:

PhD students in cooperation:
Marion Chevallier
(Dr. Saadi & Prof. Le Paslier, Evry)

Fatima El-Athman
(Prof. Jekel & Dr. Putschew, TU Berlin)
Darja Deobald (Prof. Layer, Uni Leipzig)
Shahab Shahryari (Prof. Akbari, NIGEB, Uni Tehran, Iran)
Jan Birkigt (Dr. Nijenhuis, UFZ)
Shangwei Zhang (Prof. Schüürmann, UFZ)

Undergraduate Students:

Francis Enyi
Joana Kühnert

Irmgard Schäffl

Rebeca Guerra
Max Behrens
Lijing Li
Nadine Hellmold

Technicians:
Apprentice:
BELL student
Former members (not complete, we started this list):
Dr. Chao Yang
Dr. Camelia Algora
Anja Kublik
Dr. Myriel Cooper
Marcel Finke
Valentin Fromm
Simone Marziani
Danny Frauenstein
Julia Howanski
Philipp Walter
Lis Algora
Matthias Sackel
Onyinye Okonkwo
Alba Trueba Santiso
Dr. Ernest Marco-Urrea
Dr. Kenneth Wasmund
Prof. Jeff Wilkesmann
Dr. Liliana Kurz

Jan Traulsen
Dr. Siti Mortan
Christian Schipp
Dr. Jianqiang Su
...

Laboratories
Building 5.0 rooms 106-110
Equipment

Microbiology: Anaerobic cultivation facilities (gassing station, anoxic tent, large batch fermenter), Cultivation automat, fluorescence microscope optimized for cell counting
Biochemistry: nLC-MS/MS (protein mass spectrometer, Thermo Orbitrap Fusion), EKTA-FPLC, protein and DNA/RNA electrophoresis, array reader installed in an anoxic tent
Chemical analysis: Gas-GC, Capillary-GC, ion chromatograph
Molecular biology: qPCR, nanoDrop, molecular cloning lab, electrophoresis, gel documentation