Environmental Biotechnology of Anaerobes
Research Group Lorenz Adrian

We investigate anoxic microbial processes. We do this by looking mostly at the molecular basics (genomes, proteins, small molecules) underlying such processes. We also try to find out how anoxic microbial processes can help us. This can be for a clean environment (surface water, ground water, sediments and soils), for energy-efficient production processes, for waste water treatment (anaerobic digestion, Anammox) or for production of fuels (biogas, butane). We do biotechnology at different Technology Readiness Levels, meaning that we investigat the fundamental molecular drivers of a process but we also develop applications of our processes.
More in detail, we study bacteria that transform toxic halogenated aromatics and how we can use them for aquifer decontamination or productive biotechnology. We study the biochemistry and physiology of anammox bacteria to apply anammox stages for ammonium removal from wastewater. We study transformation of antibiotics and other trace contaminants to establish transforming processes in designated wastewater treatment stages. We evaluate the microbial transformation of glyphosate and other pesticides to understand their biogeochemical distribution and impact in soil formation.

Also we study how and to what extend anoxic processes were involved in the generation and evolution of life and how they are contributing to natural and artificial matter cycles.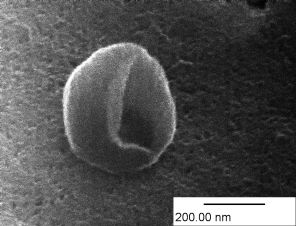 Students are very welcome to take part in our research for their Master/Bachelor/work-term projects whatever time you have. Inquire directly at one of the team members.

We have a high-resolution mass spectrometer for protein and metabolilte identification (nLC-MS/MS, Thermo Orbitrap Fusion) and the data procession pipelines. We offer measuring slots for cooperation in environmental topics, both on scientific cooperation or commercial basis.