DOC Dynamics
Project within IP Catchment Dynamics


Scope and Mission

Dissolved organic carbon (DOC) is a mixture of natural compounds and contributes to the matter flux in catchments. DOC is exported from soils via water transport and important for the carbon budget and aquatic ecosystems. In addition, DOC impacts drinking water production and needs to be removed from source waters.

The flux of DOC is highly dynamic in time (e.g. during rainfall events) and variable in space, depending on topography, climate and land use. The underlying processes which result in a certain quantity and quality of the DOC in streams and rivers are manifold and highly interactive, making predictions of future trends scientifically challenging.

In the IP project "DOC dynamics", we address several aspects of the dynamic character of DOC in catchments:


What is the source of DOC that is present in surface waters?
What are hydrologic and biogeochemical drivers that mobilize organic carbon stored in soils to form DOC?
How is this DOC then delivered to the surface water, and are we able to pinpoint the DOC source areas within catchments?
What are the reasons for the increased dissolved organic carbon (DOC) concentrations in many surface waters in Germany and other regions worldwide?
What are the impacts of high DOC loadings for drinking water production?
How can the DOC loading of surface water be mitigated to reduce its impact on aquatic ecosystems and water quality?
Is it possible to develop guidelines and protocols for DOC mitigation in wetlands for which no direct measurements are available?


Methods


We tackle these questions with a large set of advanced methods reflecting the interdisciplinary character of the project. Amongst others, we:


Correlate long-term DOC export of small catchments in Germany and Europe with geomorphological, land-use, soil, hydrochemical and hydroclimatic characteristics.
Monitor a heavily instrumented riparian wetland in a semi-natural catchment and measure event-based DOC loads and quality in its stream through high-frequency monitoring and high-resolution analytics.
Determine the spatial distribution of DOC quality in this wetland from borehole water samples. Use this to link DOC source areas to the wetland microtopography determined by drone-based altimetry.
Monitor the oxygenation status and the movement of DOC and an inert tracer in a peat body enclosed in a lateral-flow lysimeter.
Develop proxies for DOC sources and reactivity via ultra-high resolution mass spectrometry.
Analyze radiocarbon age of DOC and patterns of related biogeochemical elements (e.g. Fe).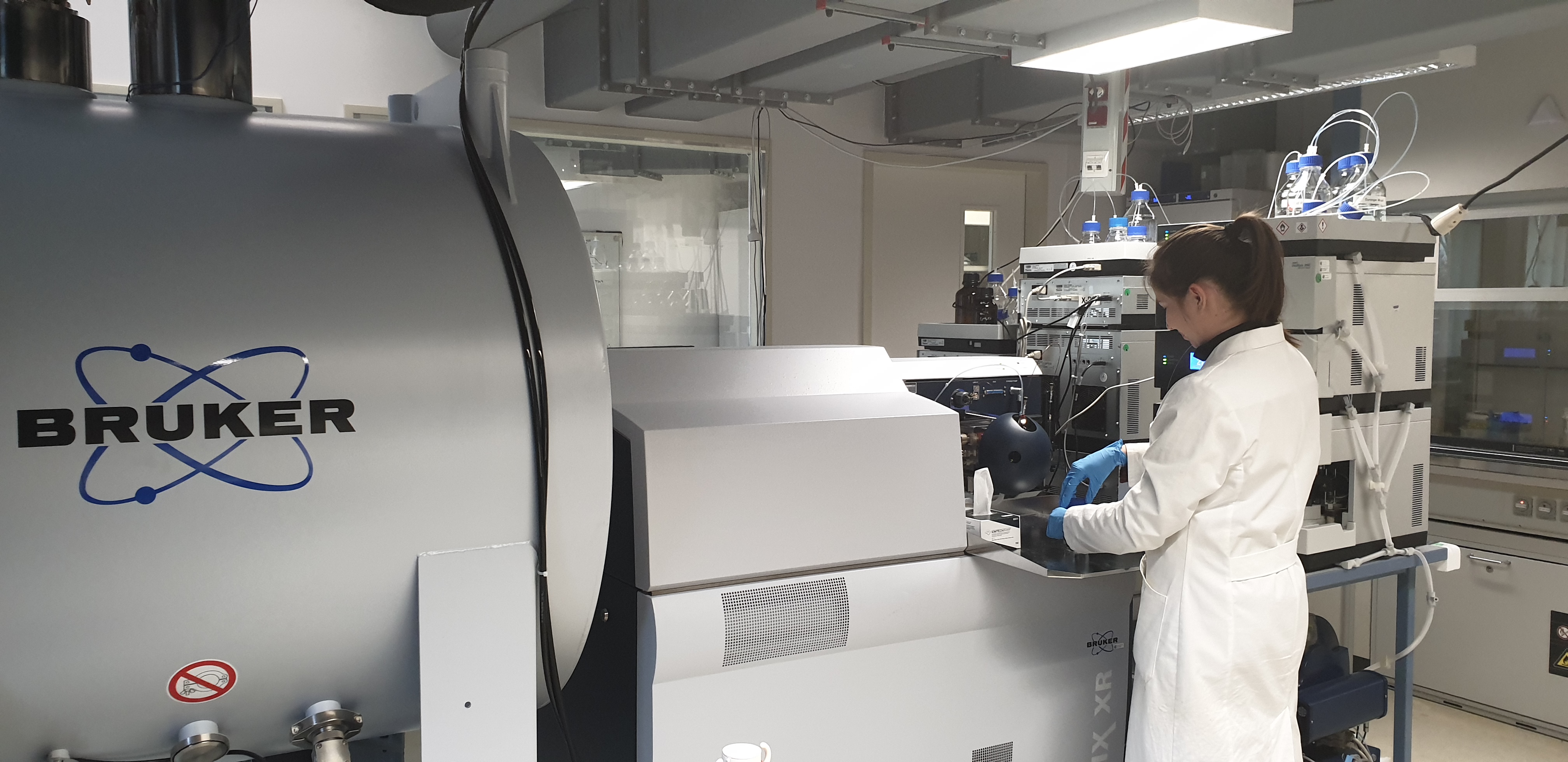 Outcomes and Outreach

Using above methods and expertise of the project team, we found that:


The bulk of DOC on German surface water stems from hydrologically well connected wetlands that can be assessed by the topographical wetness index.
Snowmelt and heavy rains are most important for DOC delivery to surface waters using high-frequency observations from an experimental catchment. DOC stocks are refilled in winter, leading to higher DOC export in spring.
High groundwater tables trigger export of DOC from topsoil layers in riparian wetlands trough localized surface runoff.

Products from the "DOC dynamics" project include:


A parsimonious model for DOC export in catchments
Database and software platform to handle large numbers of high resolution mass spectrometry data on DOC quality.

Our research supports reservoir operators and drinking water producers to develop concepts to control their water treatment systems. Moreover, it lays the mechanistic foundation to predict future changes in DOC export in temperate catchments which are impacted by climate and land-use change. We closely collaborate with colleagues in the UFZ and from other institutions, e.g. Technical University Dresden, University Münster, and University Bayreuth.