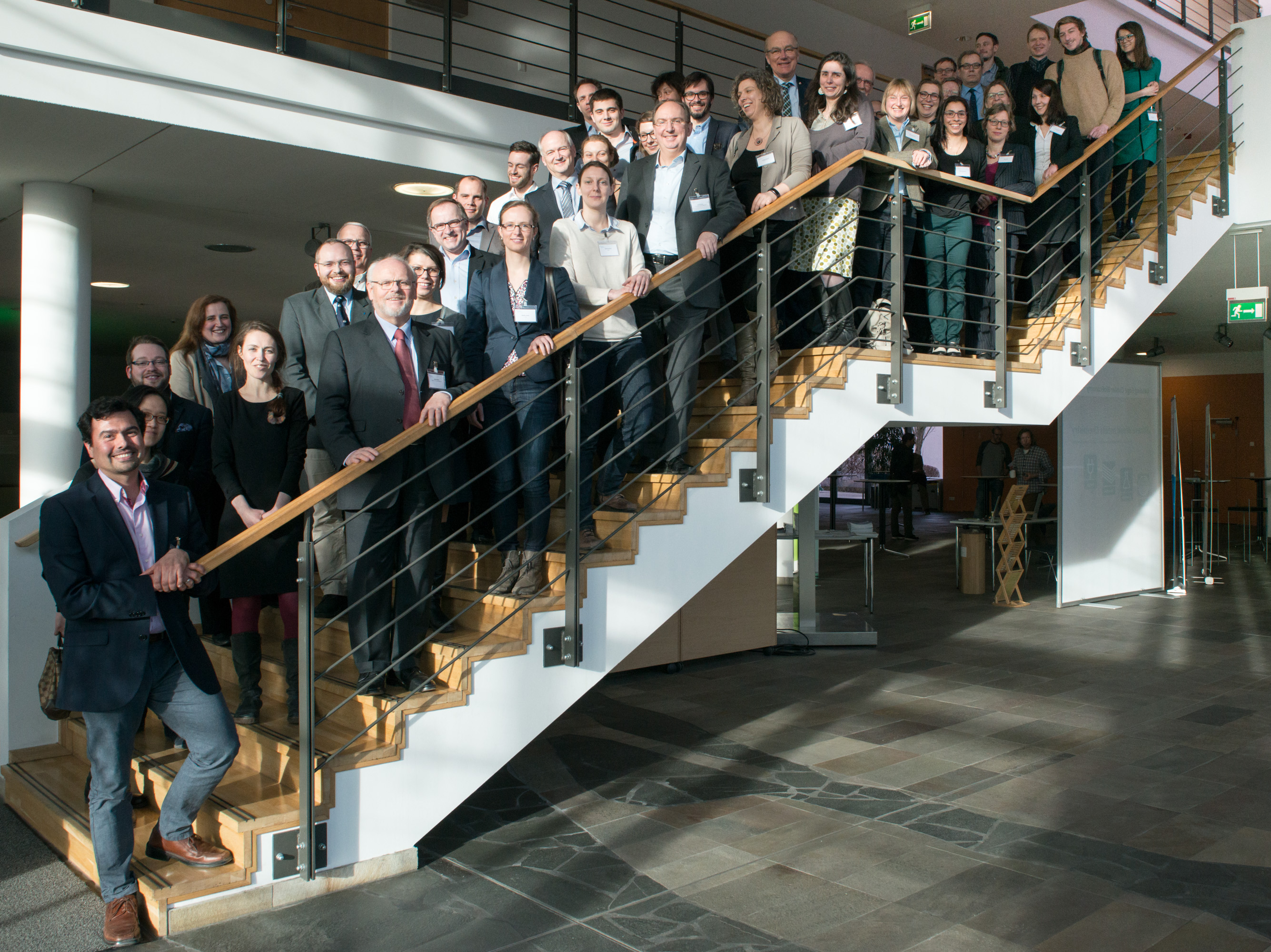 A heartfelt thank you
to all participants.
UFZ Final Workshop BioEconomy 2017

HOW TO MANAGE BIOECONOMY REGIONS?
Lessons learnt, visions & tools
16-17 March 2017, KUBUS Leipzig

The BioEconomy Cluster integrates several industrial and research partners, and works for accelerating innovation in the wood-based bioeconomy field, with a focus on the Central Germany region. In this project, the Bioenergy Department at UFZ has coordinated the Scientific Accompanying Research, which aims at the development and implementation of sustainable strategy concepts and management tools for the BioEconomy Cluster. Partners of this Accompanying Research are the ÖKON and UPR Departments at UFZ, as well as the DBFZ Deutsches Biomasseforschungszentrum gGmbH and the Leipzig Graduate School of Management (HHL).
The tools developed within the Accompanying Research are meant to serve as support tools for the optimization of processes, products and cooperations within the cluster, thus helping in implementing the technologies developed within the cluster.
This Workshop has been organized to present the different tools developed by the involved UFZ partners, and to close the activities of the Accompanying Research.

The workshop will be held in English.
The workshop takes place right after the UFZ Energy Days.


Register for participation
Programme main page
Accompanying research of the BioEconomy cluster at the UFZ

Funded by: