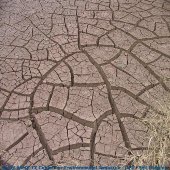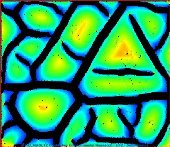 simulated crack patten using a spring-mode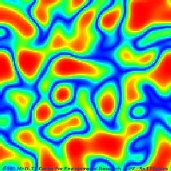 structure of conductivities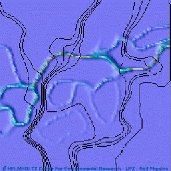 Modelling structure and processes
The quantitative understanding and prediction of flow and transport in soil is difficult because of the inherent heterogeneity of the material at all spatial scales. Beside the direct measurement and quantification of natural structures (see here), we seek to understand processes of structure formation. Examples are the dynamics of crack formation in clay soil (top figure) the generation of biopores or the pattern of soil types within landscapes.

Critical question are: what are the most relevant structural properties at a given scale? how can they be modelled and quantified? and is it possible to replace the small scale structures by some simpler descriptions at the larger scale?
We face these questions by numerical simulations of flow and transport processes based on measured or modelled structures.

An improved understanding of how soil structure and its temporal dynamics affect functional properties of soil will improve our capability to predict the effect of changing boundary conditions (e.g. precipitation patterns) and changing land use strategies on soil processes. It will also help to optimize sampling strategies which allow for an adequate representation of the inherent heterogeneity of nature.
Publications:
Köhne, M., Schlüter, S., and Vogel, H.-J., 2011: Predicting solute transport in
structured soil using pore network models, Vadose Zone Journal, in press.
Schlüter, S., and Vogel, H.-J., 2011: On the reconstruction of structural and functional
properties in random heterogeneous media, Adv. Water Res., 34, 314-325.
Vogel, H.-J., Weller, U., and Ippisch, O. 2010: Non-equilibrium in soil hydraulic
modelling, J. Hydrol, 393, 20-28, doi: 10.1016/j.jhydrol.2010.03.018