Dr. Mark Frenzel
Contact
Dr. Mark Frenzel
Ecologist

Department Biozönoseforschung
Helmholtz-Centre for
Environmental Research - UFZ
Theodor-Lieser-Str. 4
06120 Halle, Germany

Phone: 0345 558 5304
Fax: 0345 558 5329



mark.frenzel@ufz.de
CV / Scientific Career
Studies of biology at the universities of Marburg and Bayreuth, with a major in animal and plant ecology and a minor in biogeography.
PhD student at the chair of Chemical Ecology, University of Bayreuth about canthariphilous gnats (Diptera: Ceratopogonidae) (fellowship of the "Studienstiftung des Deutschen Volkes").
Occupational activities
Research scientist at the Department of Community Ecology, UFZ
Research interests
My recent work takes place in two different fields:

1. Research and Observation
As an animal ecologist I am dealing with insects and birds which are regulary surveyed in the German long-term initiative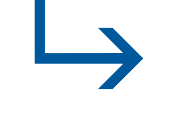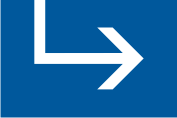 TERENO (Terrestrial Environmental Observatories). I am responsible for the mentioned animal groups at the UFZ TERENO observatory Harz / Central German Lowland (link will be available by April 2012).
To link to ecosystem services, we are concentrating on pollinators (bees, hoverflies, butterlies) and analyse the impact of land use change on these communities. This is supported by studies on pollination success in selected plants. Birds as integrating indicators at the landscape scale are the second group for tackeling landuse change. This is approached by e.g. investigating the importance of taxonomic diversity indices to discover differences in communities.
Former studies (in short): (a) patterns of alpha and beta diversity of the fauna of cabbage plants (Brassicaceae); (b) biogeographical patterns of host use and species associations of phytophagous insects and their parasitoids using the example of thistles (Cynaroideae) and their fruit fly fauna (Diptera: Tephritidae) in Europe; (c) biological invasions, especially the colonisation of new (alien) host plants by phytophages and the characteristics of the host plant responsible for the colonisation success.

2. Standardisaion at LTER sites
Since beginning of 2006 I am involved in organising the German network of Long-Term Ecological Research LTER-D (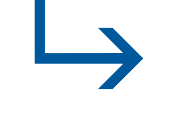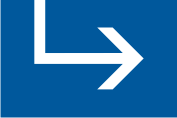 www.lter-d.de) and in the development of criteria for LTER sites all over Europe in the network LTER-Europe (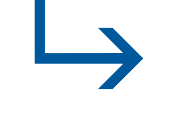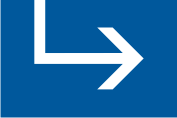 www.lter-europe.net). The standardisation of parameters and methods is one of the big challenges for LTER sites. As one of two leads of the LTER-Europe expert panel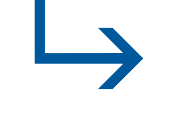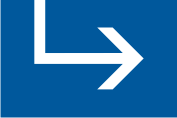 Standardisation and Technology I am in charge of the standardisation issue. This work is supported by the life+ project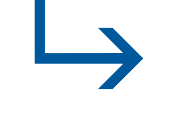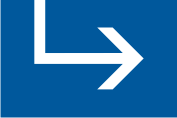 EnvEurope (lead of the workpackage about standardisation for LTER sites) and the FP7 project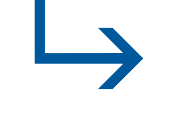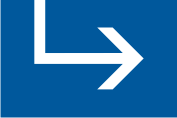 ExpeER (task leader for standardisation).

Co-operations / Projects
Ongoing

Finalized
ALTERNet: A Long-Term Biodiversity, Ecosystem and Awareness Research Network
Publications
2014 (1)
Stoll, S., Frenzel, M., Burkhard, B., Adamescu, M., Augustaitis, A., Baeßler, C., Bonet, F.J., Carranza, M.L., Cazacu, C., Cosor, G.L., Díaz-Delgado, R., Grandin, U., Haase, P., Hämäläinen, H., Loke, R., Müller, J., Stanisci, A., Staszewski, T., Müller, F., (2014):
Assessment of ecosystem integrity and service gradients across Europe using the LTER Europe network
Ecol. Model. 295 , 75 - 87
full text (url)
2013 (1)
Mirtl, M., Orenstein, D.E., Wildenberg, M., Peterseil, J., Frenzel, M., (2013):
Development of LTSER platforms in LTER-Europe: challenges and experiences in implementing place-based long-term socio-ecological research in selected regions
In: Singh, S.J., Haberl, H., Chertow, M., Mirtl, M., Schmid, M., (eds.)
Long term socio-ecological research. Studies in society-nature interactions across spatial and temporal scales
Human-Environment Interactions 2
Springer, Dordrecht, p. 409 - 442
full text (url)
2011 (1)
Zacharias, S., Bogena, H., Samaniego, L., Mauder, M., Fuß, R., Pütz, T., Frenzel, M., Schwank, M., Baessler, C., Butterbach-Bahl, K., Bens, O., Borg, E., Brauer, A., Dietrich, P., Hajnsek, I., Helle, G., Kiese, R., Kunstmann, H., Klotz, S., Munch, J.C., Papen, H., Priesack, E., Schmid, H.P., Steinbrecher, R., Rosenbaum, U., Teutsch, G., Vereecken, H., (2011):
A network of terrestrial environmental observatories in Germany
Vadose Zone J. 10 (3), 955 - 973
full text (url)
2010 (4)
2008 (4)
Billeter, R., Liira, J., Bailey, D., Bugter, R., Arens, P., Augenstein, I., Aviron, S., Baudry, J., Bukacek, R., Burel, F., Cerny, M., de Blust, G., de Cock, R., Diekötter, T., Dietz, H., Dirksen, J., Dormann, C.F., Durka, W., Frenzel, M., Hamersky, R., Hendrickx, F., Herzog, F., Klotz, S., Koolstra, B., Lausch, A., Le Coeur, D., Maelfait, J.P., Opdam, P., Roubalova, M., Schermann, A., Schermann, N., Schmidt, T., Schweiger, O., Smulders, M.J.M., Speelmans, M., Simova, P., Verboom, J., van Wingerden, W.K.R.E., Zobel, M., Edwards, P.J., (2008):
Indicators for biodiversity in agricultural landscapes: a pan-European study
J. Appl. Ecol. 45 (1), 141 - 150
full text (url)
Dormann, C.F., Schweiger, O., Arens, P., Augenstein, I., Aviron, S., Bailey, D., Baudry, J., Billeter, R., Bugter, R., Bukácek, R., Burel, F., Cerny, M., de Cock, R., de Blust, G., de Filippi, R., Diekötter, T., Dirksen, J., Durka, W., Edwards, P.J., Frenzel, M., Hamersky, R., Hendrickx, F., Herzog, F., Klotz, S., Koolstra, B., Lausch, A., Le Coeur, D., Liira, J., Maelfait, J.P., Opdam, P., Roubalova, M., Schermann-Legionnet, A., Schermann, N., Schmidt, T., Smulders, M.J.M., Speelmans, M., Simova, P., Verboom, J., van Wingerden, W., Zobel, M., (2008):
Prediction uncertainty of environmental change effects on temperate European biodiversity
Ecol. Lett. 11 (3), 235 - 244
full text (url)
Klotz, S., Baessler, C., Frenzel, M., (2008):
Ökologische Langzeitforschung in Deutschland - das LTER-D-Netzwerk
Wie schnell verändert sich unsere Umwelt? Ökologisches Langzeitmonitoring; Rundgespräch am 23. Oktober 2007 in München
Rundgespräche der Kommission für Ökologie 34
Pfeil, München, S. 113 - 124
Stadler, J., Schöppe, F., Frenzel, M., (eds., 2008):
EURECO-GFOE 2008. Proceedings
Die Werkstatt, Göttingen, 865 pp.
full text (url)
2007 (1)
Dormann, C.F., Schweiger, O., Augenstein, I., Bailey, D., Billeter, R., de Blust, G., de Filippi, R., Frenzel, M., Hendrickx, F., Herzog, F., Klotz, S., Liira, J., Maelfait, J.P., Schmidt, T., Speelmans, M., van Wingerden, W.K.R.E., Zobel, M., (2007):
Effects of landscape structure and land-use intensity on similarity of plant and animal communities
Glob. Ecol. Biogeogr. 16 (6), 774 - 787
full text (url)
2006 (1)
Schweiger, O., Dormann, C.F., Bailey, D., Frenzel, M., (2006):
Occurrence pattern of Pararge aegeria (Lepidoptera: Nymphalidae) with respect to local habitat suitability, climate and landscape structure
Landsc. Ecol. 21 (7), 989 - 1001
full text (url)
2005 (1)
Schweiger, O., Maelfait, J.P., van Wingerden, W., Hendrickx, F., Billeter, R., Speelmans, M., Augenstein, I., Aukema, B., Aviron, S., Bailey, D., Bukacek, R., Burel, F., Diekötter, T., Dirksen, J., Frenzel, M., Herzog, F., Liira, J., Roubalova, M., Bugter, R., (2005):
Quantifying the impact of environmental factors on arthropod communities in agricultural landscapes across organizational levels and spatial scales
J. Appl. Ecol. 42 (6), 1129 - 1139
full text (url)
2004 (2)
Prots, B., Frenzel, M., Klotz, S., (2004):
Resistance to herbivory in the invasive plant Impatiens glandulifera ROYLE (Balsaminaceae)
In: Kühn, I., Klotz, S., (eds.)
Biological invasions - challenges for science
Neobiota 3
TU Berlin, Berlin, p. 53 - 54
Schweiger, O., Frenzel, M., Durka, W., (2004):
Spatial genetic structure in a metapopulation of the land snail Cepaea nemoralis (Gastropoda: Helicidae)
Mol. Ecol. 13 (12), 3645 - 3655
full text (url)
2003 (1)
Frenzel, M., Brandl, R., (2003):
Diversity and abundance patterns of phytophagous insect communities on alien and native host plants in the Brassicaceae
Ecography 26 (6), 723 - 730
full text (url)
2002 (3)
Frenzel, M., Auge, H., Brändle, M., Brandl, R., (2002):
Colonisation of alien plant species by phytophagous insects: patterns and processes
In: Kowarik, I., Starfinger, U., (eds.)
Biologische Invasionen. Herausforderung zum Handeln?
Neobiota 1
TU Berlin, Berlin, p. 163 - 164
Frenzel, M., Schweiger, O., Höhne, R., Hoebel, W., (2002):
Effects of land use intensity and "green veining" on bird communities : 32. Jahrestagung der Gesellschaft für Ökologie, Cottbus, 16.-20.9.2002
In: Peschel, T., Mrzljak, J., Wiegleb, G., (eds.)
Landschaft im Wandel - Ökologie im Wandel : Kurzfassung der Beiträge zur 32. Jahrestagung der Gesellschaft für Ökologie in Cottbus vom 16.-20.9.2002
Verhandlungen der Gesellschaft für Ökologie 32
Die Werkstatt, Göttingen, p. 41
Schweiger, O., Frenzel, M., (2002):
Effects of land use intensity and "green veining" on arthropod communities : 32. Jahrestagung der Gesellschaft für Ökologie, Cottbus, 16.-20.9.2002
In: Peschel, T., Mrzljak, J., Wiegleb, G., (eds.)
Landschaft im Wandel - Ökologie im Wandel : Kurzfassung der Beiträge zur 32. Jahrestagung der Gesellschaft für Ökologie in Cottbus vom 16.-20.9.2002
Verhandlungen der Gesellschaft für Ökologie 32
Die Werkstatt, Göttingen, p. 62
2001 (3)
Frenzel, M., Auge, H., Brändle, M., Brandl, R., (2001):
Colonisation of alien plant species by phytophagous insects: patterns and processes
In: Kowarik, I., Starfinger, U., (eds.)
Biological invasions in Germany - a challenge to act?
BfN-Skripten 32
Bundesamt für Naturschutz (BfN), Bonn, p. 27 - 28
Frenzel, M., Brandl, R., (2001):
Hosts as habitats: faunal similarity of phytophagous insects between host plants
Ecol. Entomol. 26 (6), 594 - 601
full text (url)
Frenzel, M., Soldaat, L.L., Auge, H., (2001):
Successful colonisation of a new host by a specialised phytophagous insect: Does enemy escape play a role?
Mitt. dtsch. Ges. allg. angew. Ent. 13 , 57 - 60
2000 (4)
Brändle, M., Frenzel, M., Brandl, R., (2000):
Does beta diversity of phytophagous insects reflect plant phylogeny?
Zool.-Anal. Complex Syst. 103 , 40
Frenzel, M., Brandl, R., (2000):
Phytophagous insect assemblages and the regional species pool: patterns and asymmetries
Glob. Ecol. Biogeogr. 9 (4), 293 - 303
full text (url)
Frenzel, M., Brändle, M., Brandl, R., (2000):
The colonization of alien plants by native phytophagous insects
42nd IAVS Symposium, Uppsala, Sweden, July 1999
p. 223 - 225
Frenzel, M., Eber, S., Klotz, S., Brandl, R., (2000):
Ecological comparisons across geographical distributions: The thistle gall fly Urophora cardui (Diptera: Tephritidae) on two different Cirsium hosts
Eur. J. Entomol. 97 (2), 183 - 189
full text (url)
1999 (1)
Frenzel, M., (1999):
Der Blütenkopf der Flockenblume - ein eigenes Ökosystem
Biodiversität und Artenschutz
UFZ-Magazin Lebensräume 3
UFZ Leipzig-Halle GmbH, Leipzig, S. 27
full text (url)
1998 (6)
Auge, H., Brandl, R., Klotz, S., Stadler, J., Frenzel, M., Soldaat, L.L., (1998):
Biologische Invasionen - Gefahren für Ökosysteme?
UFZ-Jahresbericht '96-'97
UFZ Leipzig-Halle GmbH, Leipzig, S. 62 - 67
Frenzel, M., Brandl, R., (1998):
Body size and host range in herbivorous beetles on different geographical scales
Verhandlungen der Gesellschaft für Ökologie 28 , 201 - 205
Frenzel, M., Brandl, R., (1998):
Diversity and composition of phytophagous insect guilds on Brassicaceae
Oecologia 113 (3), 391 - 399
full text (url)
Frenzel, M., Brändle, M., Brandl, R., (1998):
Colonization of neophytic plants by phytophagous insects
In: Sjögren, E., van der Maarel, E., Pokarzhevskaya, G., (eds.)
Vegetation science in retrospect and perspective (abstracts)
Studies in Plant Ecology 20
Opulus Press, Stockholm, p. 54 - 54
Frenzel, M., Havelka, P., Brandl, R., (1998):
Morphological comparison of canthariphilic Atrichopogon (Diptera: Ceratopogonidae) from Europe and Central Africa - Implications for the evolution of canthariphily?
In: Penzlin, H., Rathmeyer, W., Kenagy, G.J., Liem, K.F., (eds.)
Zool.-Anal. Complex Syst. 101
Elsevier, Jena, p. 37 - 37
Stadler, J., Klotz, S., Frenzel, M., Brandl, R., (1998):
Brachflächen in der Landschaft - eine Chance für den Naturschutz
UFZ-Jahresbericht '96-'97
UFZ Leipzig-Halle GmbH, Leipzig, S. 54 - 59
1997 (2)
Frenzel, M., Brandl, R., (1997):
The structure of the phytophagous fauna on neophytic Brassicaceae
Mitt. dtsch. Ges. allg. angew. Ent. 11 (1-6), 891 - 894
Frenzel, M., Stadler, J., (1997):
Auswirkungen der Vegetationsstruktur von Sukzessionsflächen auf phytophage Insekten und die Carabidenfauna
Jahrestagung der Deutschen Gesellschaft für allgemeine und angewandte Entomologie, Bayreuth
Peer-reviewed

Dormann CF, Schweiger O, Arens P, Augenstein I, Aviron S, Bailey D, Baudry J, Billeter R, Bugter R, Bukacek R, Burel F, Cerny M, de Cock R, de Blust G, de Filippi R, Diekötter T, Dirksen J, Durka W, Edwards PJ, Frenzel M, Hamersky R, Hendrickx F, Herzog F, Klotz S, Koolstra B, Lausch A, Le Coeur D, Liira J, Maelfait JP, Opdam P, Roubalova M, Schermann-Legionnet A, Schermann N, Schmidt T, Smulders MJM, Speelmans M, Simova P, Verboom J, van Wingerden W, Zobel M (2008): Prediction uncertainty of environmental change effects on temperate European biodiversity. EcolLett 11 (3), 235-244

Billeter R, Liira J, Bailey D, Bugter R, Arens P, Augenstein I, Aviron S, Baudry J, Bukacek R, Burel F, Cerny M, de Blust G, de Cock R, Diekötter T, Dietz H, Dirksen J, Dormann CF, Durka W, Frenzel M, Hamersky R, Hendrickx F, Herzog F, Klotz S, Koolstra B, Lausch A, Le Coeur D, Maelfait JP, Opdam P, Roubalova M, Schermann A, Schermann N, Schmidt T, Schweiger O, Smulders MJM, Speelmans M, Simova P, Verboom J, van Wingerden WKRE, Zobel M, Edwards PJ (2008): Indicators for biodiversity in agricultural landscapes: a pan-European study. J.Appl.Ecol. 45 (1), 141-150

Dormann CF, Schweiger O, Augenstein I, Bailey D, Billeter R, de Blust G, de Filippi R, Frenzel M, Hendrickx F, Herzog F, Klotz S, Liira J, Maelfait JP, Schmidt T, Speelmans M, van Wingerden WKRE, Zobel M (2007): Effects of landscape structure and land-use intensity on similarity of plant and animal communities. Global Ecol.Biogeogr. 16 (6), 774-787

Schweiger O, Dormann CF, Bailey D, Frenzel M (2006) Occurrence pattern of Pararge aegeria (Lepidoptera: Nymphalidae) with respect to local habitat suitability, climate and landscape structure. Landscape Ecology 21: 989-1001

Schweiger O, Frenzel M, Durka W (2004) Spatial genetic and morphological structure in a metapopulation of the land snail Cepaea nemoralis (Gastropoda: Helicidae) in a fragmented landscape. Molecular Ecology, 13: 3645-3655

Frenzel M, Brandl R (2003) Diversity and abundance patterns of phytophagous insect communities on alien and native host plants in the Brassicaceae. Ecography 26: 723-730

Frenzel M, Brandl R (2001) Hosts as habitats: faunal similarity of phytophagous insects between host plants. Ecological Entomology 26:594-601

Frenzel M, Eber S, Klotz S, Brandl R (2000) Ecological comparisons across geographical distributions: The thistle gall fly Urophora cardui (Diptera: Tephritidae) on two different Cirsium hosts. European Journal of Entomology 97:183-189

Frenzel M, Brandl R (2000) Phytophagous insect assemblages and the regional species pool: patterns and asymmetries. Global Ecology and Biogeography 9:293-303

Frenzel M, Brandl R (1998) Diversity and composition of phytophagous insect guilds on Brassicaceae. Oecologia 113:391-399

Frenzel M, Dettner K (1994) Quantification of cantharidin in canthariphilous Ceratopogonidae (Diptera), Anthomyiidae (Diptera) and cantharidin-producing Oedemeridae (ColeopteraI). Journal of Chemical Ecology 20:1795-1812

Frenzel M, Dettner K (1992) Cantharidin analogues and their attractancy for ceratopogonid flies (Diptera: Ceratopogonidae). Experientia48:106-111

Other

Stadler J, Schöppe F, Frenzel M (Editors, 2008): EURECO-GFOE 2008. Verhandlungen der Gesellschaft für Ökologie 38Gesellschaft für Ökologie, Berlin, 865 S.

Mirtl M, Krauze K, Hammen V, Frenzel M (2009): From FSN to LTER-Europe; in
Settele J, Penev L, Georgiev T, Grabaum R, Grobelnik V, Hammen V, Klotz
S, Kotarac M, Kühn I (eds., 2009). Atlas of Biodiversity Risk. Pensoft, Sofia, Moscow, ca. 300pp.

Klotz S, Baessler C, Frenzel M (2008): Ökologische Langzeitforschung in Deutschland - das LTER-D-Netzwerk. In: Wie schnell verändert sich unsere Umwelt? Ökologisches Langzeitmonitoring; Rundgespräch am 23. Oktober 2007 in München; Rundgespräche der Kommission für Ökologie 34
Pfeil, München, S. 113-124

Schweiger O, Augenstein I, Bailey D, Frenzel M, Javoish J, Karulaas R, Liira J, Speelmans M (2003): Spatial and functional structure of top predator metacommunities (Carabidae) in fragmented landscapes. Verhandlungen der Gesellschaft für Ökologie 33: 496

Frenzel M, Schweiger O, Höhne R, Hoebel W (2002) Effects of land use intensity and "green veining" on bird communities. Verhandlungen der Gesellschaft für Ökologie 32: 41

Schweiger O, Frenzel M (2002) Effects of land use intensity and "green veining" on arthropod communities. Verhandlungen der Gesellschaft für Ökologie 32: 62

Prots B, Frenzel M, Klotz S (2002) Resistance to herbivory in the invasive plant Impatiens glandulifera ROYLE (Balsaminaceae). UFZ-Bericht Leipzig: 48

Schweiger O, Frenzel M (2002) Effects of land use intensity and "green veining" on arthropod communities. Zoology: 74

Frenzel M, Auge H, Brändle M, Brandl R (2002) Colonisation of alien plant species by phytophagous insects: patterns and processes. Kowarik I, Starfinger U. Biologische Invasionen. Herausforderung zum Handeln? 1: 163-164 Berlin. NEOBIOTA

Frenzel M, Brändle M, Brandl R (2000) Diversity of phytophagous insects on alien plants. Verhandlungen der Gesellschaft für Ökologie 30:144

Frenzel M, Brändle M, Brandl R (2000) The colonization of alien plants by native phytophagous insects. Proceedings IAVS Symposium Uppsala, Sweden: 223-225

Brändle M, Frenzel M, Brandl R (2000) Does beta diversity of phytophagous insects reflect plant phylogeny? Zoology 40

Frenzel M (1999) Der Blütenkopf der Flockenblume - ein eigenes Ökosystem. Lebensräume 3:27

Frenzel M, Brandl R (1998) The regional species pool and phytophagous insect assemblages on host plant taxa. INTECOL, Florence: 344

Frenzel M, Brandl R (1998) Body size and host range in herbivorous beetles on different geographical scales. Verhandlungen der Gesellschaft für Ökologie 28:201-205

Frenzel M, Brändle M, Brandl R (1998) Colonization of neophytic plants by phytophagous insects. Studies in Plant Ecology 20:54

Frenzel M, Havelka P, Brandl R (1998) Morphological comparison of canthariphilic Atrichopogon (Diptera: Ceratopogonidae) from Europe and Central Africa - Implications for the evolution of canthariphily? Zoology 101:37

Auge H, Brandl R, Klotz S, Stadler J, Frenzel M, Soldaat LL (1998) Biologische Invasionen - Gefahren für Ökosysteme? UFZ-Jahresbericht 1996-1997, pp. 62-66. UFZ-Umweltforschungszentrum Leipzig-Halle GmbH, Leipzig

Frenzel M, Brandl R (1997) The structure of the phytophagous fauna on neophytic Brassicaceae. Mitteilungen der Deutschen Gesellschaft für allgemeine und angewandte Entomologie 11:891-894

Soldaat LL, Frenzel M (1996) Spread of smut disease caused by Ustilago major in populations of Silene otites. Deutsche Gesellschaft für allgemeine und angewandte Entomologie: Nachrichten 10:83-84

Frenzel M, Brandl R (1996) Alpha-Diversität phytophager Insekten auf Brassicaceen. Deutsche Gesellschaft für allgemeine und angewandte Entomologie: Nachrichten 10:85-86

Frenzel M, Dettner K (1995) Gnitzen (Diptera: Ceratopogonidae) und Cantharidin: Die Gier nach einem aussergewöhnlichen Naturstoff. Mitteilungen der Deutschen Gesellschaft für allgemeine und angewandte Entomologie 10:681-684