Dr. Sabine König


Dr. Sabine König
Administrative Managing Director
Permoserstraße 15
04318 Leipzig, Germany

Phone: +49 341 235-1801
Fax: +49 341 235-1388
E-mail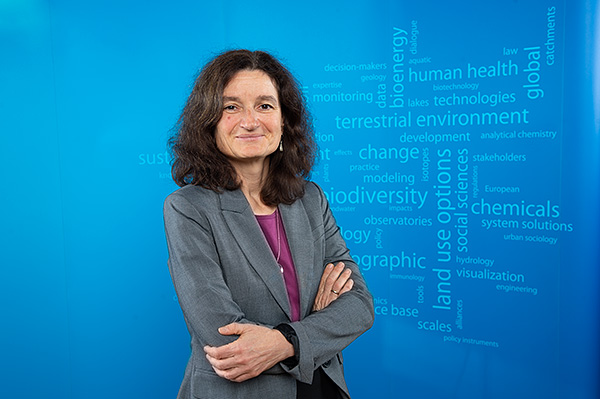 Since March 2019, Dr. Sabine König is the Administrative Managing Director of the Helmholtz Centre for Environmental Research (UFZ) and is thus responsible for the Finance, Human Resources, Legal and Infrastructure departments.

Dr. Sabine König studied physics at the University of Karlsruhe and the Trinity College in Dublin. She completed her PhD thesis at the Technical University of Munich. Dr. Sabine König has gained a broad repertoire of experience in science and business as a research assistant at the CNRS Institute in France, as a consultant for McKinsey & Co. and as a group leader at the Fraunhofer-Gesellschaft. Between 2003 and 2014, Dr. Sabine König supported the establishment of the Max Planck Institute for the Science of Light. From 2009, she was responsible for the administrative and technical infrastructure of the institute.

From October 2014 to February 2019, Dr. Sabine König held the position of Chancellor of the Wilhelm Löhe University of Applied Sciences. Together with the President and Vice President, she was in charge of the strategic orientation of the university and as Chancellor, also responsible of the organization of non-scientific tasks.