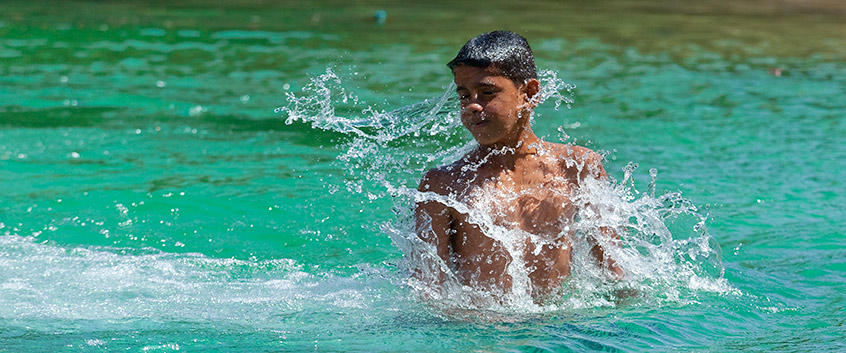 Water / Soil:
Sustainable Water Resources Management

Water is indispensable for all ecological and societal processes. It plays a key role in satisfying the demands of a dramatically increasing world population. It has an impact on ecosystems, biodiversity, landscape functions and land use.

Every change that is made to water and matter fluxes (whether from climate change, environmental catastrophes or globalisation) alters the form and stability of landscapes and habitats, leading to new risks for humankind and the environment.

Consequently, integrated approaches are required for a sustainable use and management of water resources that not only take into account aspects of water management. The key to success is in establishing interdisciplinary adaptation strategies, implementing flexible infrastructures for water supply and wastewater systems and in exercising maximum resource efficiency in terms of available water resources and multiple uses.
In so-called Integrated Projects (IPs) scientists work on and investigate the following themes (Coordination UFZ):