Transfer News
October – December 2022

Expert meeting at the UFZ with kick-off speaker Wolfram Günther, Saxony's Minister of State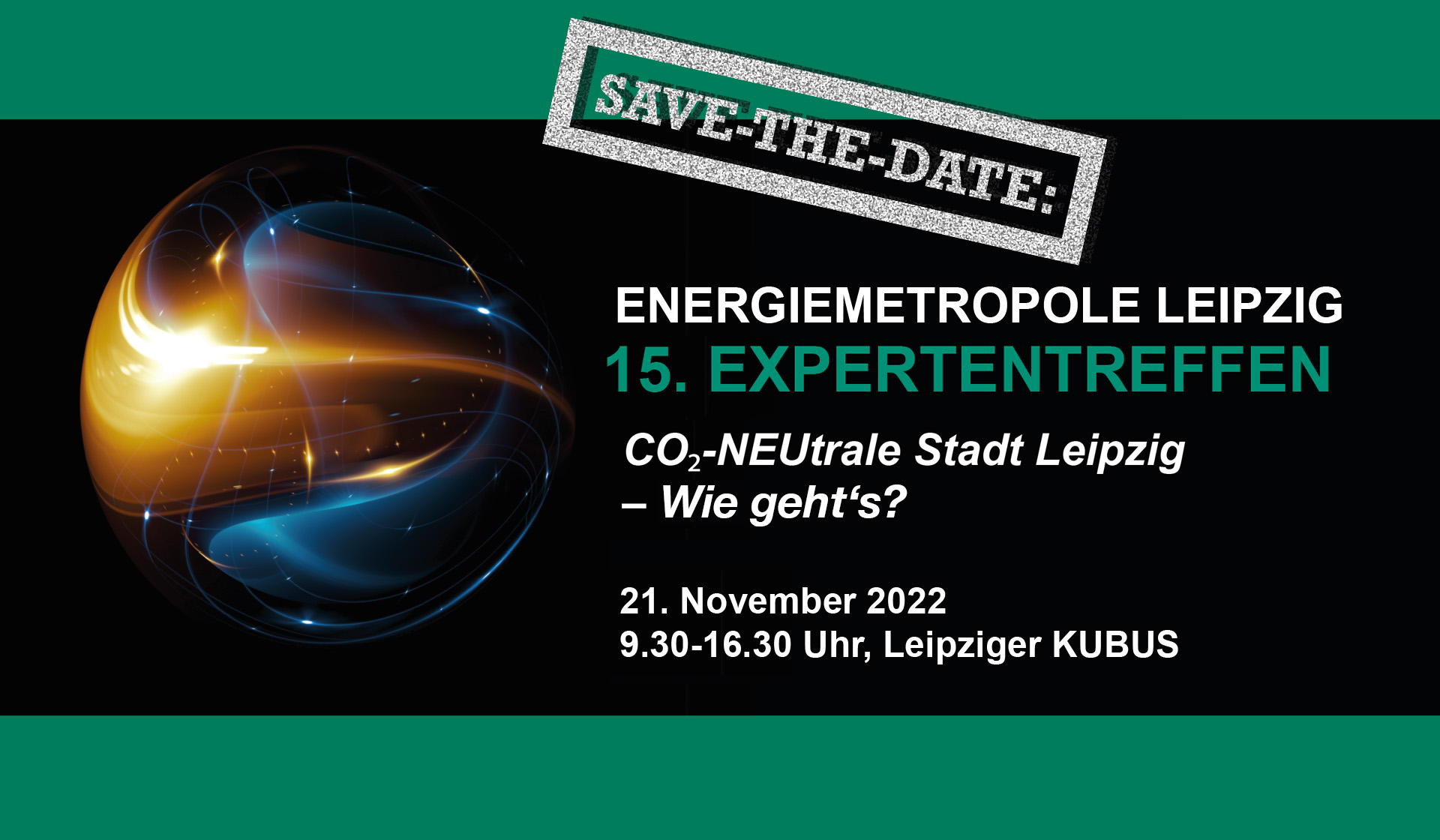 Leipzig wants to reduce its CO₂ emissions to 2.5 tonnes per inhabitant by 2050. The planned measures for energy saving, energy efficiency, the use of renewable energies and the improvement of the city's climate require a cooperative exchange between municipal administration, companies, associations and societies in order to jointly define and implement effective approaches. An expert meeting has been set up to facilitate this exchange with keynote speeches, insights into the Leipzig start-up and research scene as well as inspiring discussions in the NEU e.V. forums.
Under the title "CO₂-NEUtrale Stadt Leipzig - Wie geht's?" (CO₂-NEUtral City of Leipzig – How can it work?), ENERGIEMETROPOLE Leipzig (in German) invites you to a diverse programme at Leipzig's KUBUS on 21 November (9:30 am - 4:30 pm).
The Saxon State Minister for Energy, Climate Protection, Environment and Agriculture, Wolfram Günther, will welcome you as the opening speaker and provide insights into current developments on security of supply and ways out of the energy problem.

Presented by UFZ during pitch session: "Shaping NEW ideas" Prof. Dr. Holger Weiß on the KONATES project (model trial on the use of contaminated aquifers for heat management with ATES plants). In addition, the bioeconomy model from the Department of Environmental Microbiology will be set up in the foyer.
Further information on the agenda (in German), registration and admission prices can be found here (in German). The registration deadline is 14 November. Please note that the number of participants is limited to 150.

November 2022