News from WTT

January – March 2022

Turf Coach UG – new spin-off at the UFZ offers solutions for smart and sustainable turf management.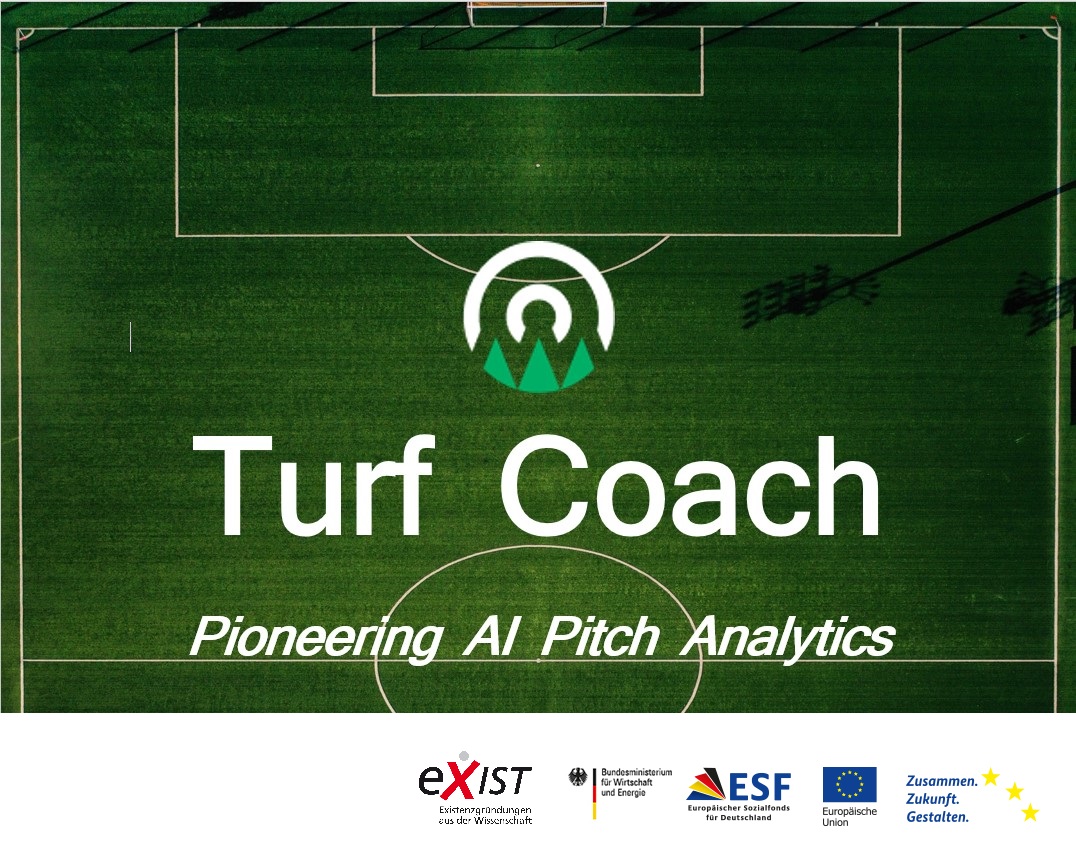 Turf Coach UG – this EXIST-funded start-up team under the leadership of Christian Theil – together with Prof. Dr. Peter Dietrich, head of the UFZ Department of Monitoring and Exploration Technologies, have developed a sensor-based solution for smart turf management (greenkeeping) at sports clubs. The target market is worth millions. This is because turf maintenance is labour-intensive and because poor pitch conditions increase the risk of injury to players considerably.
The days of greenkeepers, who associated "lawn care" primarily with "mowing the lawn" are over. Today's sports fields have to meet a wide range of requirements. These include, for example, an increase in the number of games with an increasing risk of injury to players. On the one hand, climate change is resulting in drier soils, new kinds of pests and more extreme weather events. On the other hand, room for change is increasingly limited by stricter ecological regulations on the use of pesticides and a ban on artificial turf because of the microplastics produced by abrasion.

These new challenges can only be met with innovative technologies, which call for collecting highly qualitative data on the turf. Christian Theil's international team, with expertise in precision agriculture, machine learning and motion and plant research, has developed the Green Scanner to meet this purpose. The scanner combines electromagnetic, optical and mechanical sensors to collect high-resolution data on turf conditions over a large area. The data obtained is then analysed by machine-learning algorithms in order to be able to provide fast and precise recommendations for action via the company's own software.

The offered safe, cost-efficient, ecological and technology-based solution for the maintenance of natural grass is therefore of great importance. Currently, a number of tests are being carried out on the training fields of a pilot customer in Leipzig, while other national and international clubs are following the promising results with great interest!
For more information, write to info@turfcoach.de .
January 2022