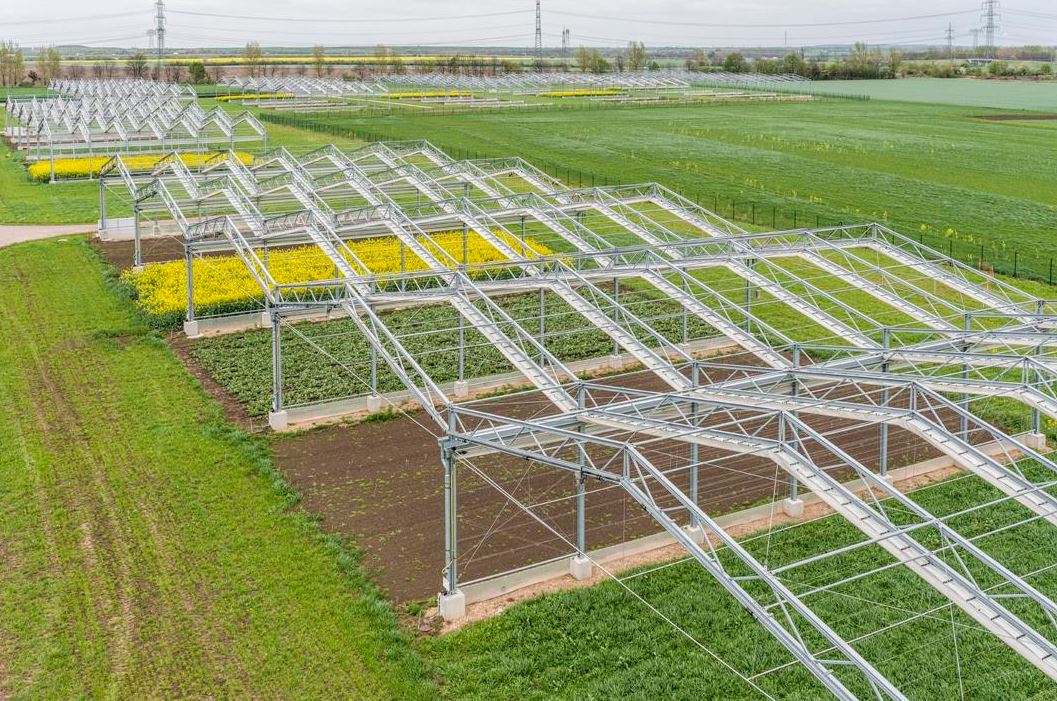 Global Change Experimental Facility - Status Seminar

The Global Change Experimental Facility (GCEF) is a large experimental platform which has been established at the UFZ field research station Bad Lauchstädt. The experimental setup combines five land use types and two climate scenarios, thus facilitating to study the combined impact of land use and climate change, as major drivers of global change, on ecosystem diversity, functions and services.
In the seminar held at the 27th of November, several talks will provide an overview on the multidisciplinary research that has been performed at the GCEF during the first three operational years of the platform.
All collaborators and interested colleagues are warmly invited to join this seminar. For estimation of the number of participants, we ask to register with your name and institution using the registration button at the right (or left) menu bar.

Agenda

9:00 am Welcome and Introduction
Session 1: Ecosystem Productivity and Plant Community
| | | |
| --- | --- | --- |
| 9:10 am | An overview of the efficiency of climate treatment and effects on aboveground productivity | Martin Schädler - UFZ, Community Ecology |
| 9:25 am | Effects of climate change on diversity and productivity of grassland communities | Harald Auge - UFZ, Community Ecology |
| 9:45 am | Elemental analyses of plants in the GCEF | Christiane Roscher - UFZ, Physiological Diversity |
| 10:00 am | Effects of insect and pathogen exclusion on extensive grasslands under climate change | Sigrid Berger - UFZ, Community Ecology |
| 10:15 am | Understanding the temporal hierarchy of responses to future climate - a plant functional trait approach | Anja Linstädter - University Cologne, Botanical Institute |
10:35 am Coffee Break
Session 2: Soil Parameters and Belowground Communities

| | | |
| --- | --- | --- |
| 10:45 am | Land use and climate dependent annual dynamics of soil enzyme activities | Thomas Reitz - UFZ, Soil Ecology |
| 11:00 am | Land use alters the bacterial decomposition and mineral phosphate solubilizing activities | Mika Tarkka - UFZ, Soil Ecology |
| 11:15 am | Impacts of climate change on PGPR: drivers of ecosystems processes in the rhizosphere of winter wheat | Claudia Breitkreuz - UFZ, Soil Ecology |
| 11:30 am | Land-use intensity alters climate change effects on the magnitude and phenology of soil biological activity | Julia Siebert - iDiv, Experimental Interaction Ecology |
| 11:45 am | Land use and climate effects on the dynamics of soil state variables | Elke Schulz - UFZ, Soil Ecology |
12:00 pm Lunch Break
Session 3: Diversity and Function of Fauna

| | | |
| --- | --- | --- |
| 12:45 pm | Climate change effects on the belowground fauna and litter decomposition dynamics | Rui Yin - UFZ, Community Ecology |
| 1:00 pm | Interactive effects of climate change and land-use intensification on invertebrate communities | Esra Sohlström - iDiv, Theory in Biodiversity Science |
Session 4: Short Introduction of new GCEF Projects

| | | |
| --- | --- | --- |
| 1:15 pm | Impact of climate change on arbuscular mycorrhizal communities within two agricultural management systems | Sara Wahdan - UFZ, Soil Ecology |
| | Does competition for light drive loss of plant diversity under fertilization and exclusion of herbivory? | Anu Eskelinen - UFZ, Physiological Diversity |
| | Effects of climate change and land management on plant evolutionary dynamics in extensively used grasslands | Stefan Michalski - UFZ, Community Ecology |
| | The role of species traits, soil and climate on grassland dynamics and function | Franziska Taubert - UFZ, Ecological Modelling |
| | Extracting quantitative data on plant community response with camera | Reed Anderson - UFZ, Monitoring and Exploration Technologies |
| | Analysis of vegetation stress behavior using wireless sensor networks and airborne remote sensing | Angela Lausch - UFZ, Computational Landscape Ecology |
1:45 pm Coffee Break
2:00 pm GCEF User Meeting
Information and Discussion about
- Publication Policy
- Data Management
3:00 pm End of the Meeting