Dr. Naeem Shahid

Department System Ecotoxicology
Helmholtz Centre for Environmental Research - UFZ
Permoserstr. 15
04318 Leipzig, Germany

Phone: +49(3 41) 235 - 14 95
Fax: +49(341) 235 - 45 14 95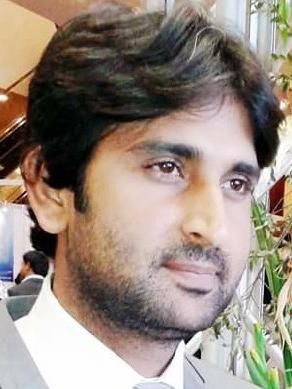 Naeem Shahid is an environmentalist with specialization in ecotoxicology. His research interests include adaptation of macroinvertebrates (physiological/genetic) to pesticides and associated fitness costs. To understand the effects of pesticides under different field scenarios, he is focusing on mixture toxicity, multiple stressors and long term/delayed effects of pesticides. Furthermore, he is working to identify the association between agrochemicals and the risk of a parasitic disease Schistosomiasis.
Professional experience
Education
Since 10/2019
Project management of the DFG funded project "SENTINEL" on the association of freshwater pollution and the risk of schistosomiasis transmission in Western Kenya in cooperation with icipe, KEMRI and RWTH Aachen University.
2016-2020
PhD at the Institute for Environmental Research (Biology V), RWTH Aachen, and the Department System Eco-toxicology, Helmholtz Center for Environmental Research – UFZ, Leipzig, Germany.
2009-2011
MS. Environmental Sciences at College of Earth and Environmental Sciences, University of the Punjab, Lahore, Pakistan.
2008-2009
PGD. Environmental Laws at University Law College, University of the Punjab, Lahore, Pakistan.



Internships
Since 06/2013
Research Associate, Department of Environmental Sciences, COMSATS Institute of Information Technology Vehari-Pakistan.
12/2008-05/2011
Environment Specialist, December, 2008 to May, 2011, SELCON, Environmental Techno legal firm Lahore-Pakistan.


Publications