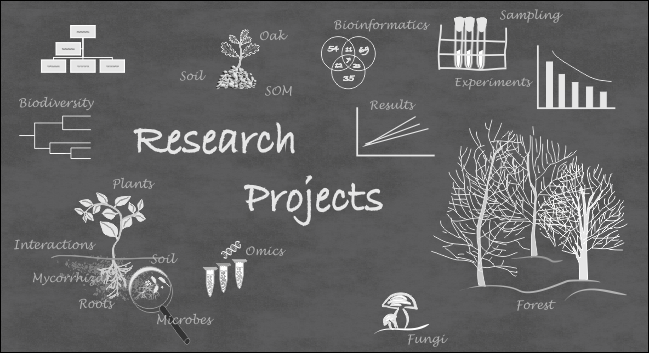 Aktuelle Forschungsprojekte

DFG Priority Programme 1374 "Biodiversity Exploratories"

Funding: DFG | Project term: 2014 - 2017 (forth phase)
Web: Biodiversity Exploratories
Core projects:

Contributing projects:
Collaborative Research Centre AquaDiva (CRC AquaDiva) of the Friedrich Schiller University Jena
Funding: DFG | Project term:
Web: AquaDiva
Contributing project:
German Federation for Biological Data - GFBio
Funding: DFG | Project term: 2013 - 2015 (GFBio),
2015 - 2018 (GFBio II)
Contact: Prof. Dr. François Buscot , Dr. Tesfaye Wubet , Dr. Guillaume Lentendu
Web: GFBio
CARBOWERT - Hydrothermal carbonization of materials from the sanitation sector, and the sustainable reuse of their conversion products in terms of the biochar concept
A joint project of the Helmholtz Centre for Environmental Research – UFZ (Dept. UBZ, BOOEK, TUCHEM), Deutsches BiomasseForschungsZentrum (DBFZ), TerraNova Energy GmbH, Institute for Applied Material Flow Management (IfaS) at the Trier University of Applied Sciences, and the Institute of Agricultural and Urban Ecological Projects (IAsP) affiliated to Berlin Humboldt University.
Funding: BLE / BMEL | Project term: 2013 - 2017
Web: CARBOWERT
Contributing project:
"Long-term effects of hydrothermal carbonized biosolids (HTCB) in soils from sewage sludge: effects on soil microbial biomass, potential for carbon sequestration and mitigation of trace gas emissions"
Increasing the stress resistance of agricultural ecosystems through plant growth promoting rhizobacteria (PGPR) using winter wheat (Triticum L.) production as a case study.
Funding: DBU | Project term: Apr 2016 - Mar 2019
Contact: Claudia Breitkreuz , Dr. Mika Tarkka , Dr. Thomas Reitz

Impact of climate change on arbuscular mycorrhizal fungal communities under different land-use types.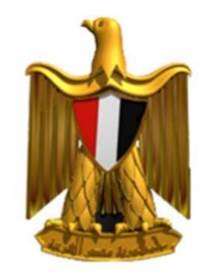 Funding: Ministry of Higher Education Egypt | Project term: Mar 2017 - Feb 2021
Contact: Sara Wahdan , Dr. Thomas Reitz

DFG Research Group "The role of tree and shrub diversity for production, erosion conrtol, element cycling, and species conservation in Chinese subtropical forest ecosystems" (FOR 891)
A joint Chinese-German-Swiss research project "Biodiversity Ecosystem Functioning - BEF China"
Funding: DFG | Project term: 2014 - 2016 (third phase)
Web: BEF China
Contributing projects:
DFG Research Group "Carbon flow on belowground food webs assessed by isotope tracers" (FOR 918)
Funding: DFG | Project term: 2008 - 2012 (FunLink I),
2012 - 2016 (FunLink II)
Web: FunLink
Contributing projects: