Dr. Lotte Korell

Contact/ Address
Dr. Lotte Korell
Postdoc

Department of Community Ecology
Helmholtz Centre for Environmental Research - UFZ
Theodor-Lieser-Str. 4, 06120 Halle (Saale), Germany

Tel: ++49 345 558 5303
Fax: ++49 345 558 5329
lotte.korell@ufz.de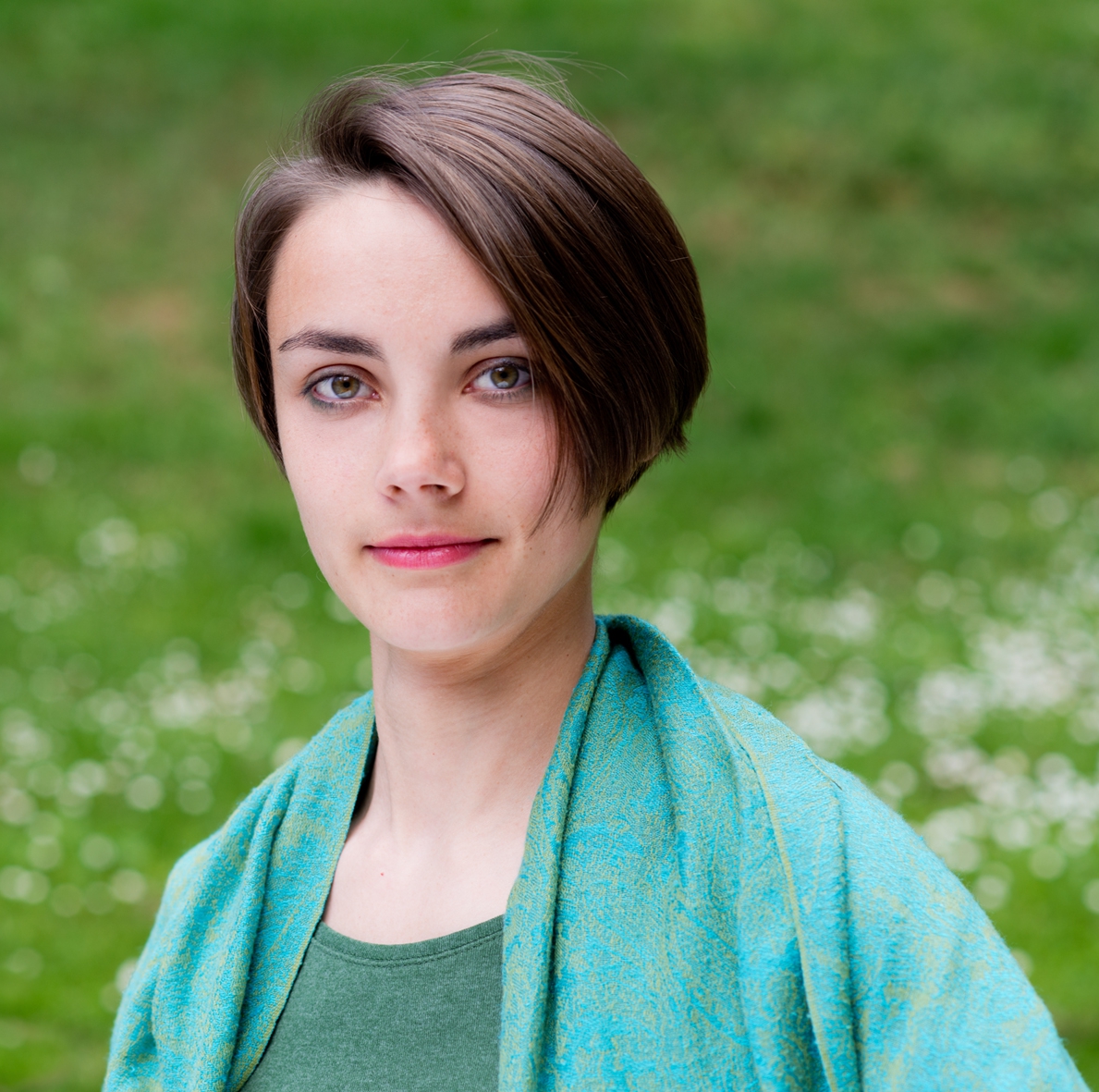 Scientific Career
Postdoc at the Helmholtz Centre for Environmental Research GmbH - UFZ, Department Community Ecology and the German Centre for Integrative Biodiversity Research (iDiv) Halle-Jena-Leipzig, working group Spatial Interaction Ecology (Prof. T. Knight)

Postdoc at the Martin Luther University Halle-Wittenberg and the German Centre for Integrative Biodiversity Research (iDiv) Halle-Jena-Leipzig, working group Spatial Interaction Ecology (Prof. T. Knight)

Postdoc at the Philipps University of Marburg, working group Plant Ecology (Prof. D. Matthies)

Ph.D. candidate at the Martin Luther University Halle-Wittenberg, working group Plant Ecology (Prof. I. Hensen) and Geobotany (Prof. Helge Bruelheide), in cooperation with the Helmholtz Centre for Environmental Research GmbH - UFZ, working group Population Ecology (Dr. Harald Auge)

Education and degrees

Ph.D at the Martin Luther University Halle-Wittenberg (summa cum laude)

Master in Biology at the University of Hamburg (excellent)

Bachelor in Biology at the University of Hamburg (good)

Research interests
I am a plant ecologist and I am intrigued to better understand how different global change drivers affect plant population dynamics and what consequences arise for biodiversity and ecosystem functioning at the community level. I am fascinated by the interplay of different organisms and I am aiming to disentangle direct effects of global change from indirect effects via changes in biotic interactions.

I am using a combination of experiments, modeling and synthesis to answer these research questions. By means of experiments I am able to gain mechanistic understanding in the role of global change drivers for different biological processes, with IPM models I am able to project how climate change will affect population growth and dynamics of plant species while meta-analytical tools help me to synthesize existing data of experiments to detect more general patterns and to unravel knowledge gaps.
Co-operations / Projects
Participant in the sCoRRe working group
Site coordinator in the PlantPopNet
Site coordinator in the DarkDivNet and PI of the SEED-DarkDivNet add-on study

Leader of the plant demography measurements in the GCEF

Publications
Index:
You could use our publication index for further requests.
2023 (1)
to index
2022 (3)
Andrzejak, M., Korell, L., Auge, H., Knight, T.M. (2022):
Effects of climate change and pollen supplementation on the reproductive success of two grassland plant species
Ecol. Evol. 12 (1), e8501
full text (doi)
Perino, A., Pereira, H.M., Felipe-Lucia, M., Kim, H., Kühl, H.S., Marselle, M.R., Meya, J.N., Meyer, C., Navarro, L.M., van Klink, R., Albert, G., Barratt, C.D., Bruelheide, H., Cao, Y., Chamoin, A., Darbi, M., Dornelas, M., Eisenhauer, N., Essl, F., Farwig, N., Förster, J., Freyhof, J., Geschke, J., Gottschall, F., Guerra, C., Haase, P., Hickler, T., Jacob, U., Kastner, T., Korell, L., Kühn, I., Lehmann, G.U.C., Lenzner, B., Marques, A., Motivans Švara, E., Quintero, L.C., Pacheco, A., Popp, A., Rouet-Leduc, J., Schnabel, F., Siebert, J., Staude, I.R., Trogisch, S., Švara, V., Svenning, J.-C., Pe'er, G., Raab, K., Rakosy, D., Vandewalle, M., Werner, A.S., Wirth, C., Xu, H., Yu, D., Zinngrebe, Y., Bonn, A. (2022):
Biodiversity post-2020: Closing the gap between global targets and national-level implementation
Conserv. Lett. 15 (2), e12848
full text (doi)
Spake, R., Barajas-Barbosa, M.P., Blowes, S.A., Bowler, D.E., Callaghan, C.T., Garbowski, M., Jurburg, S.D., van Klink, R., Korell, L., Ladouceur, E., Rozzi, R., Viana, D.S., Xu, W.-B., Chase, J.M. (2022):
Detecting thresholds of ecological change in the anthropocene
Annu. Rev. Environ. Resour. 47 , 797 - 821
full text (doi)
to index
2021 (2)
Korell, L., Auge, H., Chase, J.M., Harpole, W.S., Knight, T.M. (2021):
Responses of plant diversity to precipitation change are strongest at local spatial scales and in drylands
Nat. Commun. 12 , art. 2489
full text (doi)
Lemmer, J., Andrzejak, M., Compagnoni, A., Knight, T.M., Korell, L. (2021):
Climate change and grassland management interactively influence the population dynamics of Bromus erectus (Poaceae)
Basic Appl. Ecol. 56 , 226 - 238
full text (doi)
to index
2020 (4)
to index
2019 (1)
Korell, L., Schädler, M., Brandl, R., Schreiter, S., Auge, H. (2019):
Release from above- and belowground insect herbivory mediates invasion dynamics and impact of an exotic plant
Plants 8 (12), art. 544
full text (doi)
to index
2018 (1)
Korell, L., Lang, B.R., Hensen, I., Auge, H., Bruelheide, H. (2018):
Author Correction: Interactions count: plant origin, herbivory and disturbance jointly explain seedling recruitment and community structure
Sci. Rep. 8 , art. 4399
full text (doi)
to index
2017 (1)
Korell, L., Lang, B.R., Hensen, I., Auge, H., Bruelheide, H. (2017):
Interactions count: plant origin, herbivory and disturbance jointly explain seedling recruitment and community structure
Sci. Rep. 7 , art. 8288
full text (doi)
to index
2016 (1)
Korell, L., Schmidt, R., Bruelheide, H., Hensen, I., Auge, H. (2016):
Mechanisms driving diversity–productivity relationships differ between exotic and native communities and are affected by gastropod herbivory
Oecologia 180 (4), 1025 - 1036
full text (doi)
to index
2014 (2)
Ludewig, K., Korell, L., Löffler, F., Scholz, M., Mosner, E., Jensen, K. (2014):
Vegetation patterns of floodplain meadows along the climatic gradient at the Middle Elbe River
Flora 209 (8), 446 - 455
full text (doi)
Maron, J.L., Auge, H., Pearson, D.E., Korell, L., Hensen, I., Suding, K.N., Stein, C. (2014):
Staged invasions across disparate grasslands: effects of seed provenance, consumers and disturbance on productivity and species richness
Ecol. Lett. 17 (4), 499 - 507
full text (doi)
to index