Global Change Experimental Ecology

Agroecosystems are essential for human well-being through the provision of utilities (e.g., food, bioenergy). Land use influences the trade-off between these and other services, but also adverse processes (e.g., carbon sequestration versus greenhouse gas release). The basis of almost all of these services are biotic processes (e.g., nutrient cycling, soil structure change) and species interactions (herbivory, pathogens, decomposers, pollinators, etc.). Therefore, understanding how aspects of global change influence these processes and interactions is necessary. This knowledge is also important to explore the functional linkages between agroecosystems and natural and semi-natural habitats.

Focusing on species, populations and communities as well as species interactions between plants, animals and microorganisms, our group investigates the importance of land use and global change factors on the functionality of agroecosystems. We mainly use experimental approaches (from laboratory to field experiments), which are complemented by landscape ecology approaches and modelling in cooperative projects. By investigating these topics along a gradient from rather simple crop systems and species interactions to complex semi-natural systems such as extensively used grasslands, we combine mechanistic studies with changes in species communities and associated ecosystem functions.

Research focuses on:

(1) Interactions between soil and above-ground organisms, in particular the importance of soil biota for plants and associated organisms.

(2) The relationship between land use and the decomposer community and associated ecosystem functions.

(3) The influence of plant antagonists (herbivores, pathogens) on plant growth and vegetation structure.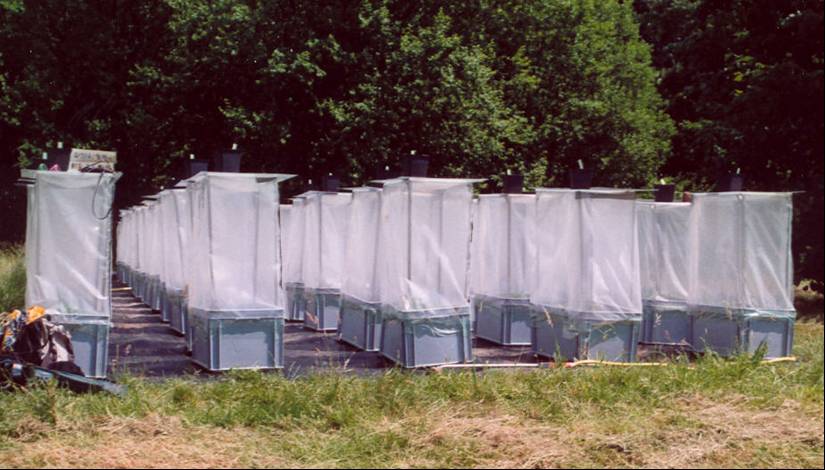 We are currently involved in the following projects:
Staccato - Sustaining agricultural change through ecological engineering and optimal use of natural resources


Legato - Land-use intensity and Ecological Engineering – Assessment Tools for risks and Opportunities in irrigated rice based production systems


TrophinOak - Multitrophic interactions with oaks. A controlled system with oak microcuttings to study gene expression and resource allocation in multitrophic interactions.


DroughtNEt - Global network to assess terrestrial ecosystem sensitivity to drought
Robin Schmidt
Ph.D. student

My PhD project is about the importance of antagonistic interactions on plant species coexistence and ecosystem functioning. I focus on how pathogens and herbivores act to maintain species diversity in grassland ecosystems and how invasion by exotic species impacts this relationship. To answer these questions I established a field experiment that includes native and exotic plants sown at different frequencies and exclusion of antagonists by pesticide application. Greenhouse experiments to study trade-offs between competitive ability and defense of plant species, as well as molecular analyses to identify fungal species will complement my findings in the field.

Phone +49-345-558 5316
Publications