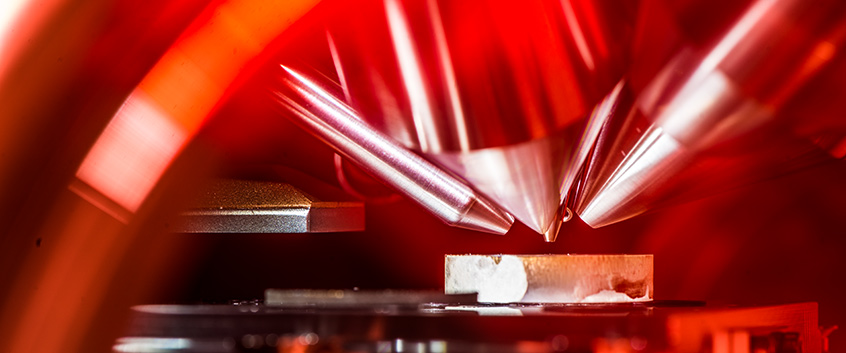 Technology Platforms & High-tech Labs

As an international competence centre for environmental sciences, the UFZ owns several innovative research facilities in the fields of

Microscopy for biology and material science,
3D-visualisation of data and numeric simulations
Isotope analytics,
Bioreactor systems,
Mass spectroscopy in metobolomics and proteomics,
Technologies for high-resolution exploration of subsurface structures, integrated earth observation and a ground-truth-data-based interpretation of satellite data,
Equipment for surface water analysis,
Our technology platforms offer vital links to science and industry. Moreover, they are starting points for future research projects.


For further information, please contact the experts at our centre.