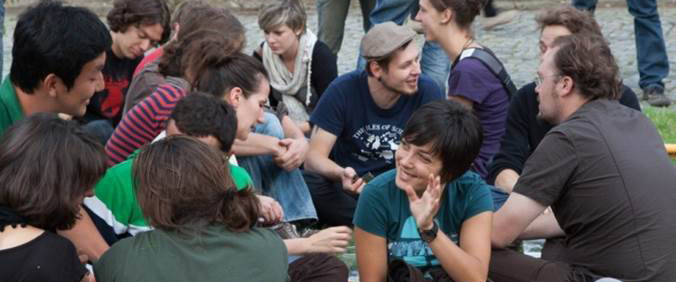 International Café

Come to our monthly "International Café" and meet people from different countries. We want to establish an international network at UFZ and are looking for people who share ideas for nice events.
Starting from May 6th, 2015 we already carried out several events within the frame of our "International Café":

Activities in 2015
Activities in 2016

Join our mailinglist to know about upcoming events!
Planned activities in 2017:


Summer BBQ at UFZ Leipzig
Come and enjoy the summer time with us sharing some food, games, drinks and music.

Our special guest will be a scientist from UFZ Halle, who can teach us some medieval dances.
All colleagues and guests from UFZ are invited to have a good and relaxing evening with us!
We need only your registration beforehand, so that we can plan a bit. We will deliver the BBQ basics and you will add this with some snacks from home.