Current News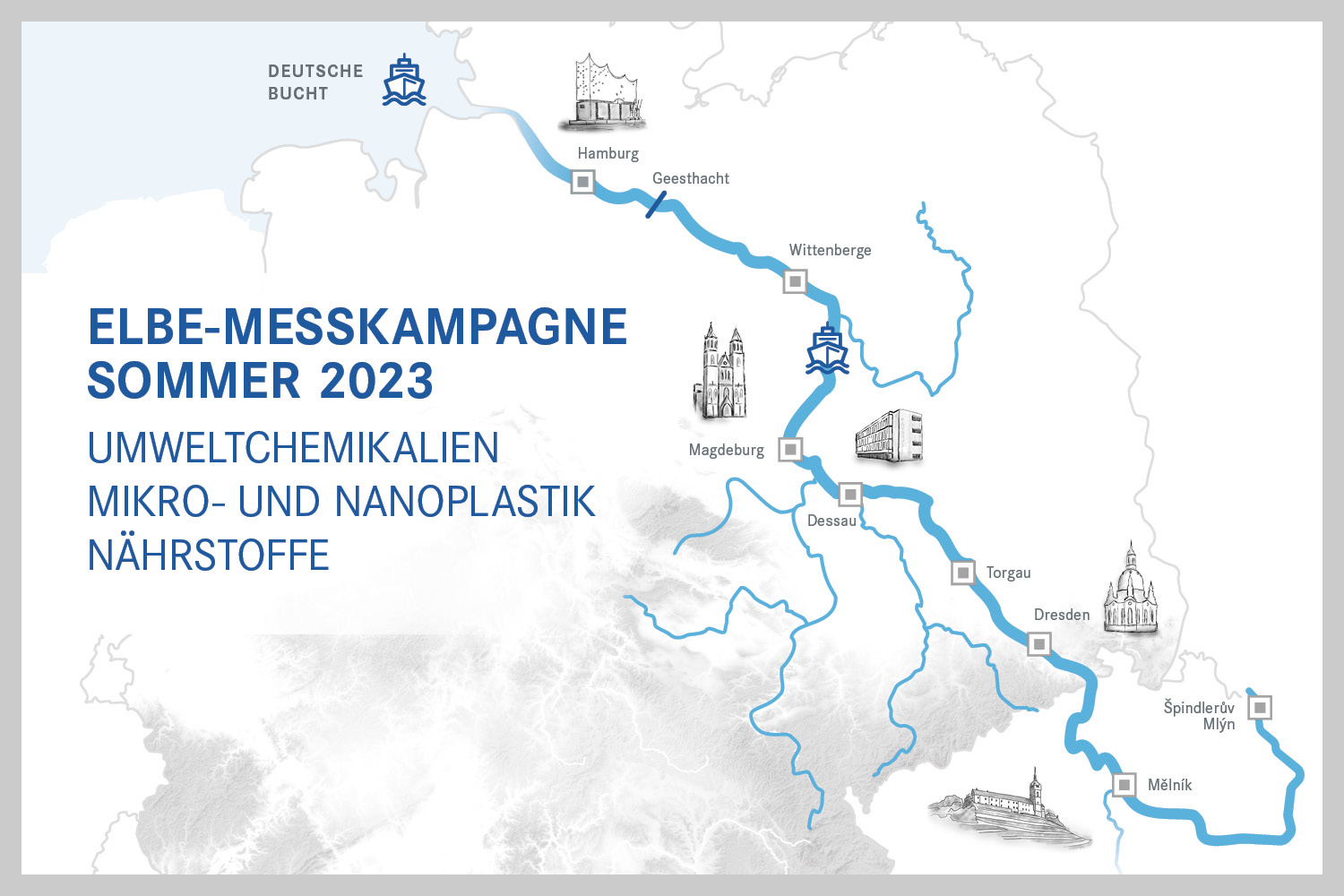 How polluted is the Elbe River?
Observation campaign investigates the fate of micro pollutants, plastic particles, and nutrients over a length of more than 1000 km along the watercourse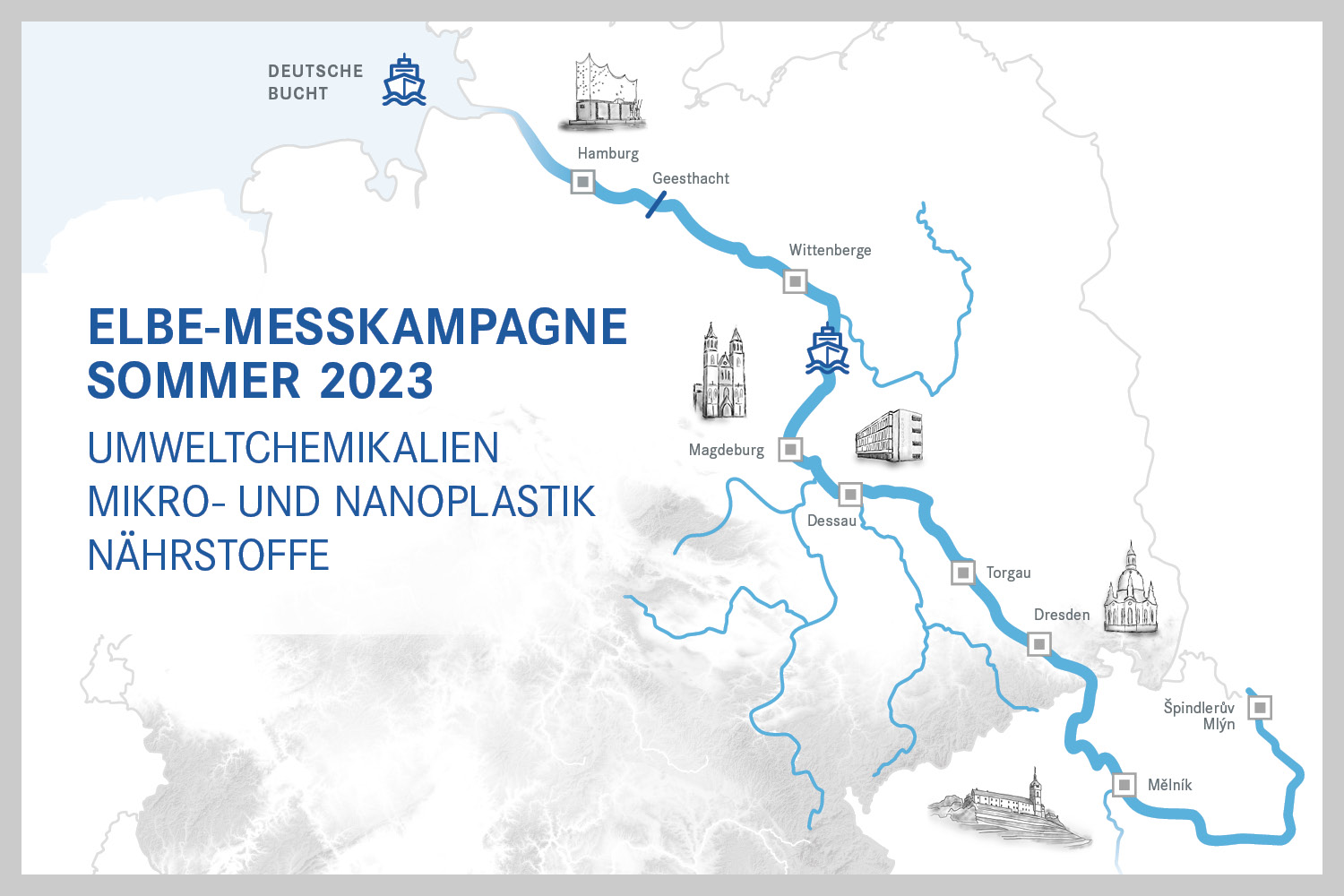 Sampled watercourse along the Elbe River from the Czech source to the German Bight. (Graphics: UFZ / ARTKOLCHOSE)

Researchers from several Helmholtz Centres and the Czech Academy of Science will devote June-September to the question of how environmental chemicals, nano- and microplastics, and nutrients enter the Elbe and then the North Sea, in what concentration and size, and how they are degraded and modified along the way. The aim is to determine the discharges from agriculture, sewage treatment plants, industry, and residential areas into the Elbe and their share in coastal pollution.

The campaign begins on 27 June with sampling of the 370 km section from the Elbe spring to the Czech-German border. From here to the Geesthacht barrage, the UFZ research vessel "Albis" will be deployed in the first two weeks of July followed by the Hereon research vessel "Ludwig Prandtl" from Geesthacht to Cuxhaven in August. In addition to the "Ludwig Prandtl", the GEOMAR research vessel "Littorina" and the AWI research vessel "Uthörn" will take over the coastal area of the North Sea at the beginning of September.

Press release AWI

September, 2023
Tracking thunderstorms - Swabian MOSES 2023 started in May
Observation campaign in the Black Forest investigates weather extremes to elucidate their origin, development and consequences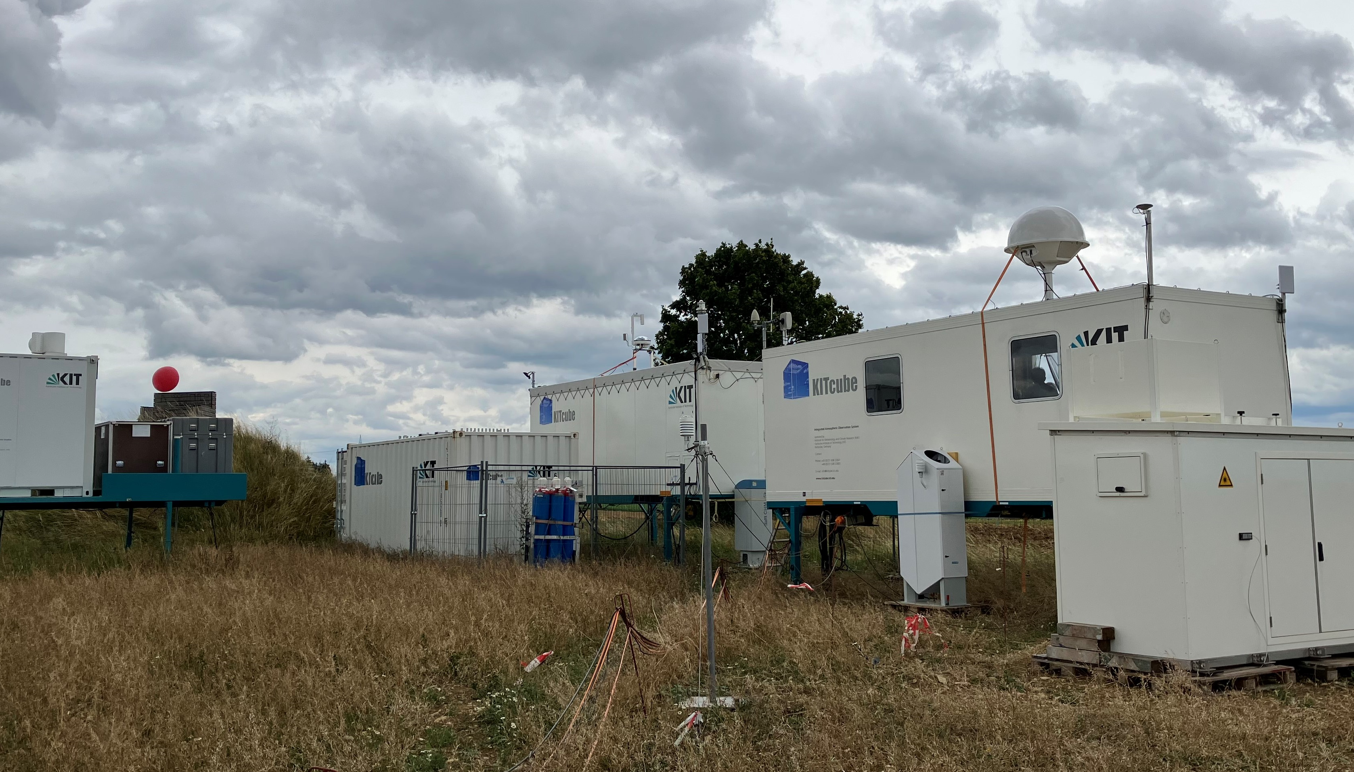 The Villingen-Schwenningen observation site is the core of a total of 30 measuring stations in the campaign. (Foto: U. Weber)

How do summer weather extremes develop? What are their effects? What damage do they cause? In the "Swabian MOSES 2023" measurement campaign, researchers are getting to the bottom of these questions. The goal is to better understand weather extremes. To do this, they are tracking the events in a coordinated manner: From the first shallow cumulus clouds to the development of a thunderstorm, the associated hail formation, heavy precipitation and flooding, to the discharge of pollutants into the affected water bodies.

The campaign is taking place from May to September 2023. In the area of the southern Black Forest, the measurements concentrate on the formation of thunderstorms. These mostly move in a north-easterly direction, so that in the area between Rottenburg and Kirchheim particularly many weather extremes show their damaging effects such as hail storms and flash floods.

Swabian MOSES 2023 Homepage
Press release KIT
Press release UFZ

June, 2023

Research under the midnight sun - Polar MOSES is underway in Svalbard
The expedition 2023 investigates the impacts of rapidly thawing permafrost in subarctic and Arctic environments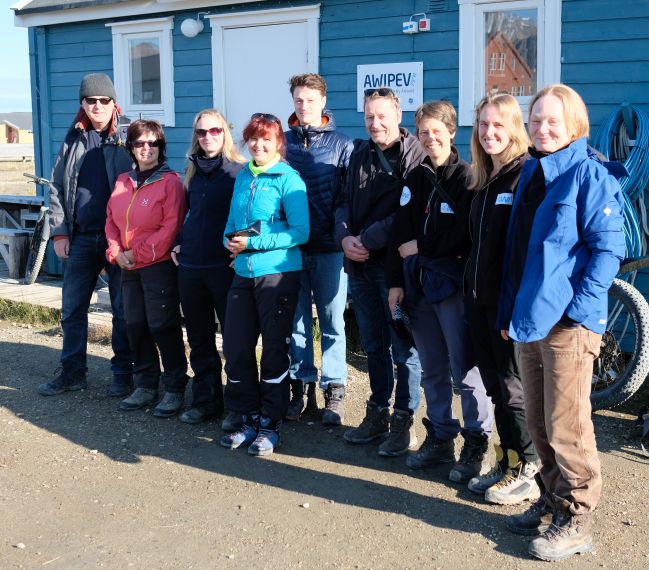 In front of the AWIPEV "Blue House": Peter Dietrich (UFZ), Uta Ködel (UFZ), Solveig Landmark (UFZ), Claudia Schütze (UFZ), Lasse Hertle (UFZ), Steffen Zacharias (UFZ), Inge Grünberg (AWI), Marie Rolf (AWI), Julia Boike (AWI) (f.l.t.r.)

In July, a joint team of the AWI and UFZ Helmholtz Centres started fieldwork in Ny- Ålesund, Svalbard. This year's campaign targets the region around the BAYELVA long-term permafrost monitoring station, which has been under observation since 1998. The MOSES team is researching environmental changes caused by rapidly thawing permafrost. To this end, they installed the world's northernmost Cosmic Ray Neutron Sensor Station, which will provide important data on soil moisture dynamics and snow cover. A mobile Infrared Spectrometer System is employed to measure greenhouse gas emissions in terms of their spatial variability, while the Electromagnetic Induction Method helps to identify near-surface structures and processes that drive emission dynamics. Land subsidence is monitored by GNSS Surveys that cover both the tundra on the Broegger Peninsula and critical infrastructure in Ny-Ålesund. They complement previous surveys and provide in-situ data for NASA's ICESat satellite mission.

The campaign runs until mid-August and will be continued and expanded next year in further collaboration with KIT, HEREON and GEOMAR.

BAYELVA Site
AWIPEV Station

August, 2023