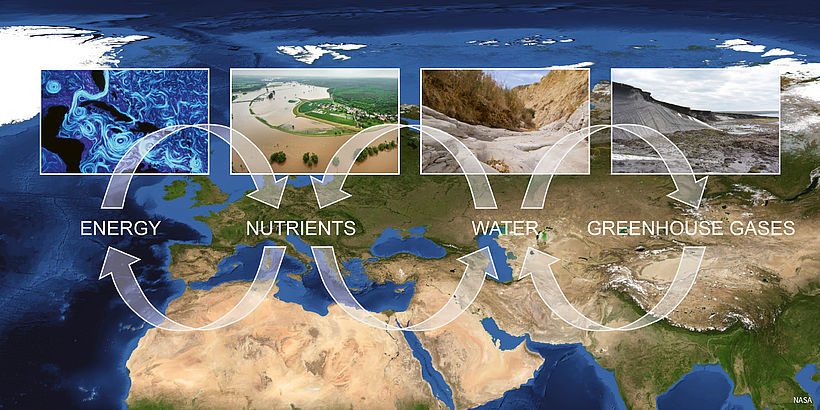 Events and Trends:
Impact of Disturbances on Earth Systems
MOSES is a novel observing system of the Helmholtz Association, developed by the Helmholtz Centres in the research field "Earth and Environment". It comprises highly flexible and mobile observation modules which are specifically designed to investigate the interactions of short-term events and long-term trends across Earth compartments. Heat waves, hydrological extremes, ocean eddies and permafrost thaw will be in the focus of this new event-oriented observation and research initiative.


+++ News +++ News +++ News +++ News +++
Swabian MOSES campaign just launched

The MOSES campaign of the Hydrological Extremes and Heat / Droughts working groups on the Swabian Jura and in the Neckar Valley has now been going on since the beginning of May. The measurement campaign coordinated by KIT with the participation of FZJ, UFZ, GFZ, DLR, University of Tübingen and University of Hohenheim will run until mid-September 2021. The aim of the investigations is to clarify the questions of how extreme weather events such as thunderstorms, hail, heavy rain and heat waves develop and what consequences they have for the affected environmental areas such as agricultural areas or rivers.
Updates about the field work can be read
here
.