Department of Urban and Environmental Sociology
Heads of the Department:



Prof. Dr. Matthias Groß



Prof. Dr. Sigrun Kabisch
Deputy:



Prof. Dr. Dieter Rink
Office:



Jana Schoppe
phone +49 341 235-1467
fax +49 341 235-45 1467
Permoserstraße 15
04318 Leipzig, Germany

The Department of Urban and Environmental Sociology is investigating interdependencies between social action and its different environments. Given the increasing importance of urbanization processes for global change, the department's research focuses on connections between environmental change and the development of urban landscapes. An applied research focus takes special account of the ambiguous character of urbanization processes, being both the possible reason for and the potential solution to environmental problems.
Overview of the activities at the department
In the Department of Urban and Environmental Sociology scientists from several social science disciplines cooperate. They conduct research about interactions between social actors and their environment. It is urgent and necessary to research these processes because of an increasing influence of urbanization processes and its impact for global change. These urbanization processes are seen as a possible reason for environmental problems (they are related to the development of urban landscape) and at the same time making an important contribution to the solution of these problems.
So the department is doing research to urgent challenges. The generation of action-oriented knowledge for a sustainable use of environmental resources is thus a top priority. According to this the departments' research concentrates on analyzing the institutional circumstances and social acceptance of strategies in the field of environment policy in a local and regional context. Continuous exchange between the several practitioners from different political and administrative levels (e.g., via stakeholder-, neighbourhood- or expert-workshops, panel discussions, advisory opinions) provides for the application-orientation of the research work. Therefor the research of the department is settled between socio-economical dynamic of change and ecological design.

Internships

The department provides the opportunity of completing an internship of several weeks. Internships are offered within the frame of single projects. To guarantee an effective involvement please get informed about our current projects before applying. All project descriptions can be found on our homepage. To apply please send a cover letter giving precise information on your qualifications and availability as well as your CV and certificates to


Bernadette Lier.
Internship places will be awarded according to the applicants' qualifications and our capacities. Internships are without payment. Please also note: Applications must be based on a prescribed placement for school students, a degree course, an internship prior to a degree programme, or some other form of basic or further training. Applicants keen to do an internship in order to improve their employment prospects need to submit a letter from their job centre indicating its approval.
Further possibilities of joining the UFZ as intern or student are listed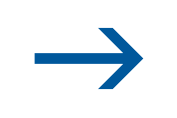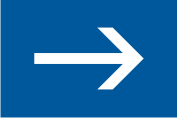 here.