Jaya Upadhyay

Contact
Jaya Upadhyay
Doctoral Researcher 'Spatial Interaction Ecology'
Department of Community Ecology
Helmholtz Centre for Environmental Research - UFZ/
German Center for Integrative Biodiversity Research (iDiv) Halle-Jena-Leipzig
Puschstraße 4
D-04103 Leipzig, Germany
(postal address)
Tel: +49 341 9739144
Room: A.02.13
Email: jaya.upadhyay@ufz.de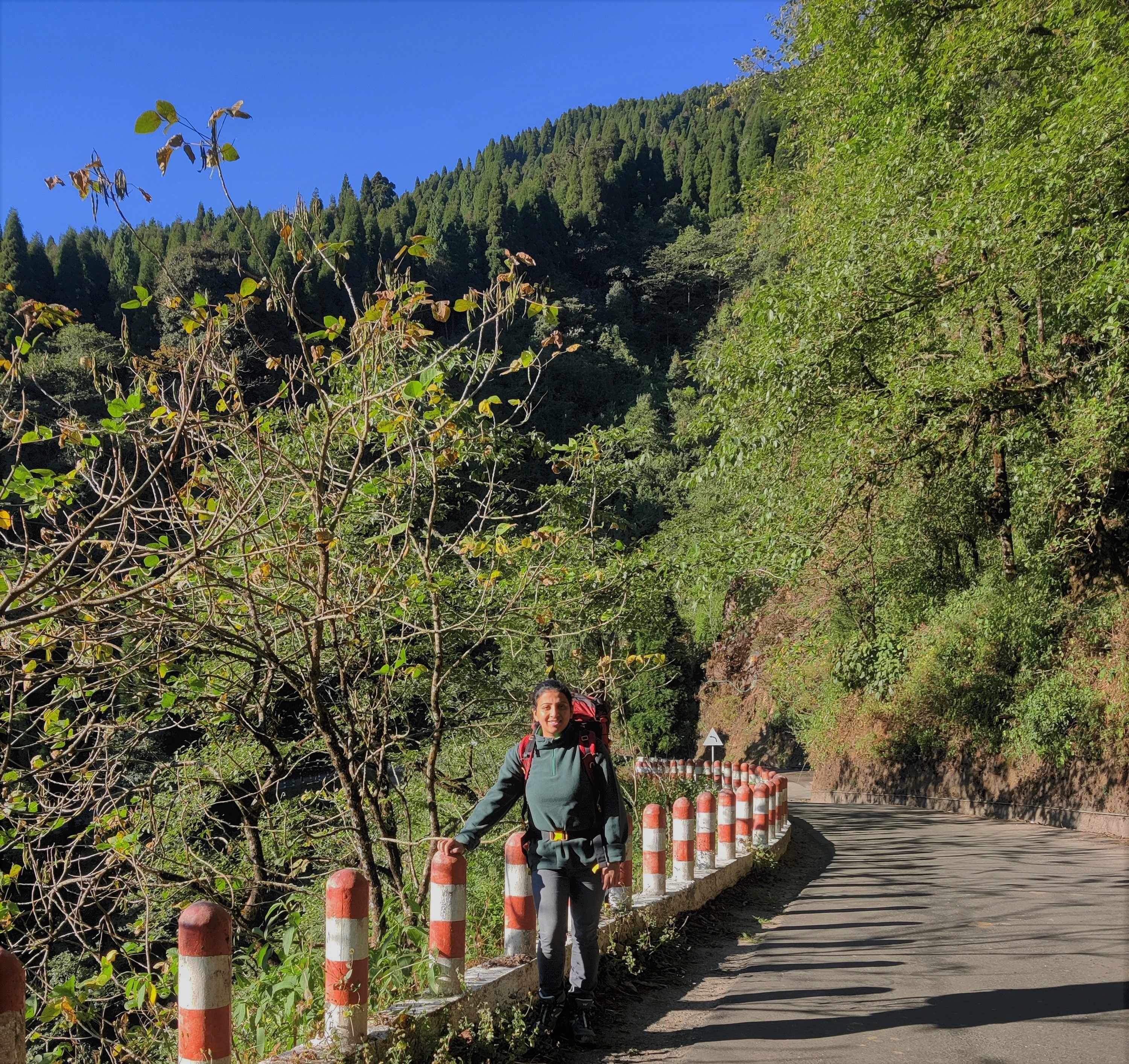 Research
Forest Communities across natural and anthropogenic gradients in Eastern Himalayas

My current research aims to quantify the abundance, dominance and biodiversity of woody plant species, birds and soil biota in several forest types (monocultures, mixed-native plantation, protected forest area etc.) and to assess the ecosystem services in Darjeeling Himalayas.

Other research Interest:

. Plant community ecology
. Ecosystem services assessment
. High-altitude wetland management
. Indigenous knowledge systems and natural resource management
. Science communication
. Science-policy-practice interface for conservation.



Curriculum Vitae
PROFESSIONAL EXPERIENCE
Doctoral researcher in the Research Group Spatial Interaction Ecology (SIE), Helmholtz Centre for Environmental Research GmbH – UFZ, German Centre for Integrative Biodiversity Research (iDiv) Halle-Jena-Leipzig.
Guest researcher at the Leibniz Institute of Ecological Urban and Regional Development (IOER), Dresden, Germany
Research topic - Planning regional adaptation strategies and policies for high-altitude wetland management in Eastern Himalayas (Funded by: Alexander von Humboldt International Climate Fellowship 2019-2020)

Research fellow at department of Public Policy, Indian Institute of Management, Calcutta, India.
Project officer at WWF-India
Focal area of work: Development and Implementation of projects related to community-based conservation, conservation of forest and wildlife resources, wetland management and sustainable livelihoods.

Diploma in Environment Management
Centre for International Postgraduate Studies on Environment Management (CIPSEM), Technical University Dresden (Funded by UNEP/UNESCO/BMUB fellowship award)

Master of Science (M.Sc.) in Forestry
Forest Research institute, Dehradun, India.

Guest tutor at Centre for International Postgraduate Studies on Environment Management (CIPSEM), Technical University Dresden for the courses EM 43, SC80, SC81, EM 44
Supervisor of 1 Master Thesis (Tata Institute of Social Sciences, Guwahati, India) on project entitled - Understanding the Natural resource management system by the Monpa tribe, Arunachal Pradesh, India.
Co-Supervisor of 1 Master Thesis (Indian Institute of Forest Management, Bhopal, India) on the project entitled - Livestock grazing practices its impact on temperate and sub-alpine zones in Pangchen Valley, Tawang district, India.
Presentations (selected)

29th Humboldt India Workshop at Humboldt Universität, Berlin. Presentation on –Participatory approaches to resource management in Eastern Himalayas.
9th Bonn Humboldt Award Winners' Forum:
'Humboldt and the 'Cosmos' revisited in the 21st Century' at Bonn, Germany. Poster presentation on- High-altitude wetlands in Indian Himalayas- status and conservation implications.

Workshop (selected)

Project Management at Technical University Dresden, Germany
Publications
1. Chakraborty R, Upadhyay J, Medhi K (2017). The avifauna of Pangchen valley, Arunachal Pradesh, India. BirdingAsia (28): 85-96.

2. Medhi K, Chakraborty R, and Upadhyay J (2014). Photographic Record of Smooth-Coated Otter (Lutrogale perspicillata Geoffroy 1826) in Nyamjang Chu Valley, Arunachal Pradesh, India . IUCN Otter Spec. Group Bull. 31 (2): 75 – 79.