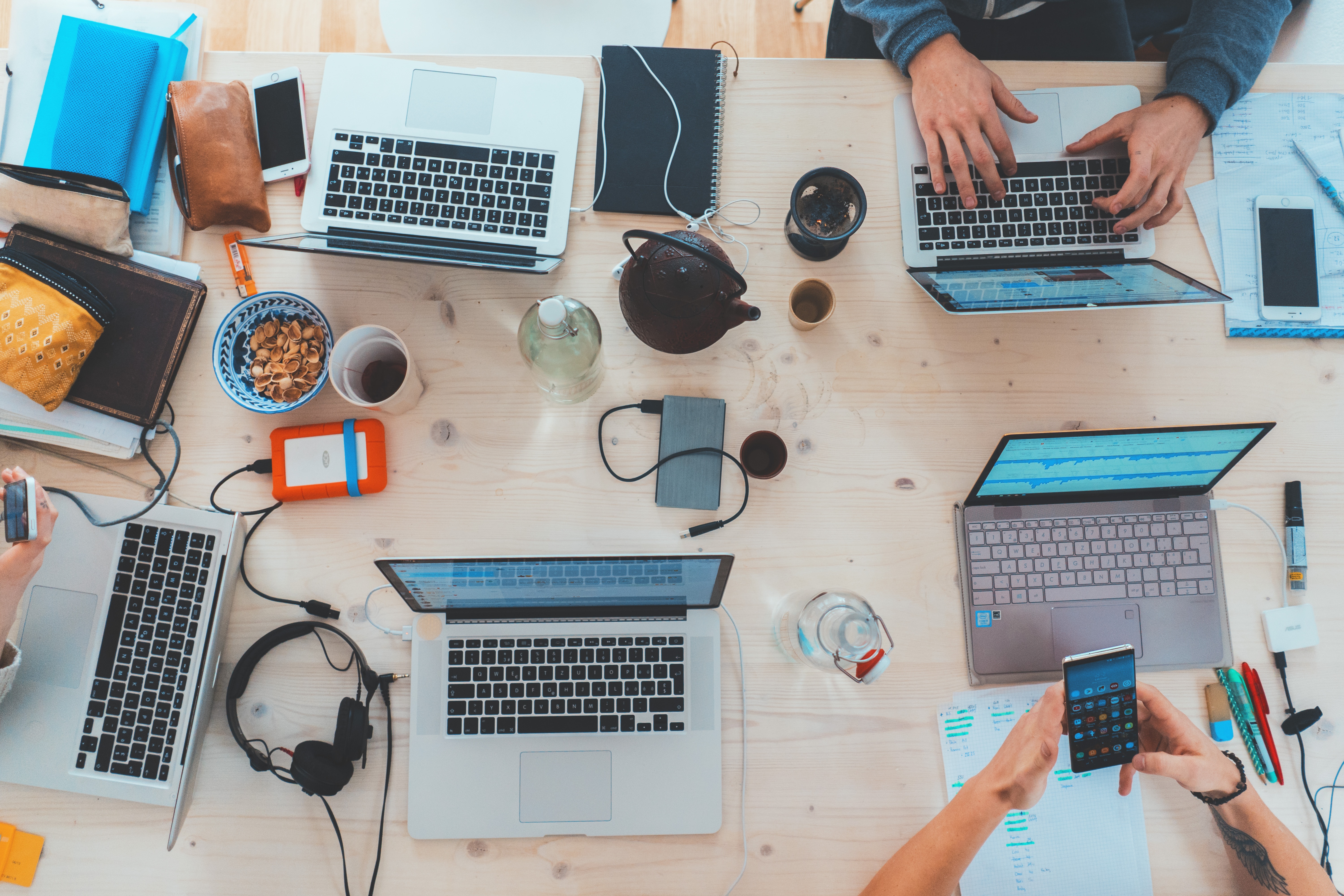 Human Resources, Teams, and Expert Boards

Research Data Management Team (RDM-Team) & RDM Board

Contact: Dr. Jan Bumberger (Sciencific Head, jan.bumberger@ufz.de ), Thomas Schnicke (Lead IT, thomas.schnicke@ufz.de )
Link: Research Data Management Team
The UFZ uses its experience in integrated environmental research and its innovative scientific infrastructures to address complex environmental problems. It supports various scientific communities on a national and international level and is committed to the goal of reliably collecting and processing quality-assured research data on the state and changes of our environment and to preserving and making them available to the national and international community in the long term.
read more…
Therefore, the UFZ has formulated principles for the responsible and sustainable research data management at the UFZ ( Web Page ). Furthermore, the UFZ has established an expert board and a service team to implement reliable research data management. Main tasks of the RDM team are:

service and consulting for your research data management needs
data management services for scientific data with the data management portal (DMP) and beyond
support for structured and reliable deposition of research data sets
assistance on creation and maintanance of data management plans according to the requirements of various funding agencies
data publications and provision of persistent URIs for data sets (i.e. supplemental data for papers)
courses and lectures on "How to research data management".
The RDM Board is a board with experts from all UFZ Research Units that supports UFZ strategic decisions for research data management and prioritises the resources allocated for supporting the data management needs of the researchers at the UFZ.
Observatory Board
Contact: Prof. Peter Dietrich ( peter.dietrich@ufz.de )

With the launch of TERENO in 2008, the UFZ started a comprehensive commitment in the area of long-term, regional environmental monitoring. Over the past ten years, both the scope of the infrastructures operated for this purpose as well as the resources required for operation and the requirements with regard to adequate data management have steadily increased. With eLTER RI (see also press release of the UFZ of 06.07.2018), large parts of the existing monitoring programme are now additionally embedded in a European infrastructure and the requirements for the long-term security of the operation continue to increase.
read more…
Further new challenges arise from the monitoring tasks based on the event-driven investigations in the context of the recently launched MOSES initiative. The Observatory Board was set up to carry out an analysis of the data collected, their (re)use and the resources used.

The Board is composed of up to three representatives of each Research Unit, with the representatives representing both the aspect of monitoring and modelling. In this way, it is to be ensured that both the relevance for the thematic focus in the thematic areas and for the integration of environmental data into other thematic areas, e.g. modelling, is taken into account.
Observation & Modelling Exchange Café
Contact: Prof. Sabine Attinger ( sabine.attinger@ufz.de )

Scientists and technicians of the Research Unit "Smart Models and Monitoring" working in different projects related to observations and modelling activities (see above: ESM, MOSES, Digital Earth, TERENO, ICOS, Climate Initiative, Research Data Management, Observatory Board, Modelling initiatives, eLTER) are regularly meeting with a cup of coffee / tea to talk about the current status of the projects with focus on exchanging knowledge about data, methods and services.
read more…
The main subjects of the "Mon Café" can be summarized as follows: (1) simplification of communication between the individual observatory initiatives, (2) bundling of activities and enhancing the use of resources, and (3) optimisation of planning, execution and preparation of monitoring activities. The perspective is to optimise cooperation between modelling and monitoring in terms of model-driven observation. Currently, the "Mon Café" takes place bi-weekly on Mondays (adaptation might be possible within the next months).

Knowledge Hub Machine Learning

Link: in progress

PhD Team on Data Science

Contact: Swamini Khurana ( swamini.khurana@ufz.de )
Link: Intranet

The PhD team works (1) in collaboration on pre-defined topics, (2) preparations at home individually, (3) exchange of methods in workshops, (4) impulse lectures on one topic, (5) exchanging knowledge / skills, (6) collecting methods on gitLab, and (7) documentation of progress


Machine Learning Café

Contact: Timo Houben ( timo.houben@ufz.de )

The Machine-Learning Cafe is an informal space to meet and discuss, work collaboratively or individually on machine learning related topics. It is open to everyone independent of their proficiency.
Machine-Learning Cafe: Building 7.1, Room 301, Thursdays at 4:30 - 6:00 p.m.

Some beginners follow a study book (Mueller and Guido, Introduction to Machine Learning with Python, link ) during the ML-Cafe time slot to become familiar with the basics. Once in a while (roughly every 4th to 8th week) the group discusses specific topics from the book in a structured session. This session is guided by a volunteer of the group. Everyone, again regardless of proficiency, is welcome to join this session as well and contribute to a lively discussion.The topics which will be covered in the sessions and all further information can be found in our gitlab repository ( GitLab Repository ).
Hands-on meeting
Contact: Lennart Schmidt ( lennart.schmidt@ufz.de ), Dr. Jana Schor ( jana.schor@ufz.de )

Scientists from different disciplines meet quarterly on an informal basis to exchange knowledge about various machine learning methods and their implementation in different software environments. Usually, a meeting consists of an introduction to a method and a presentation of a use-case by one of our members, followed by a discussion. The group shares information on SLACK and is open to new members and interested scientists no matter if you are a PhD or Post-Doc. The meetings are coordinated in collaboration with the Helmholtz University Young Investigators Group Bioinformatics & Transcriptomics .
Research Unit PhD Colleg MOMENT
Contact: Dr. Corinna Rebmann ( corinna.rebmann@ufz.de )
Link: MOMENT internal UFZ page
The project MOMENT (Model Monitoring EveNTs) investigates the interplay between carbon and water cycles for three biomes: forest, grassland and agriculture with special focus on the impacts of extreme hydrologic and climatic events as well their long-term trends. Four PhD projects will collaborate to analyze the complex feedback processes of these biogeochemical cycles, such as carbon exchange, soil water dynamics and the driving forces.