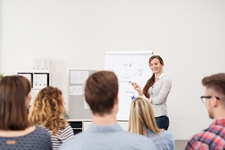 External Courses

Courses of Cooperating Graduate Programmes & University Academies


Please have a look at the websites for current course offers:
Leipzig

Halle
Magdeburg
Jena

Dresden
abroad:
Winter Schools & Summer Schools

Regular Winter & Summer Schools in Europe
We summarized some relevant summer and winter schools for HIGRADE PhDs here

Upcoming:

31 October-04 November 2018, Utrecht (NL): "Utrecht Winter School on Earth System Governance" link
28 February-09 March 2019, Leipzig & Kohren-Sahlis (D): "UFZ Winterschule Ökologische Modellierung" link

01-07 April 2019, Weihenstephan (D) and Budweis (CZ): Spring School "Stable Isotopes in Environmental Sciences, Ecology and Physiology" link


Other recommended trainings & courses

Online Courses**

Recurring UFZ Lectures, Colloquia and Courses

*Please note: Some external courses, e.g. language courses and MS Office, are not accepted for the HIGRADE curriculum.

**Please note: Online courses can potentially be funded and also acknowledged within HIGRADE given that a) the course content is relevant for your PhD project or your further career development, b) a certificate is provided after successful completion of the course and c) the course organizers provide explicit information on the workload related to the course. Please contact us if you are interested in taking part in an online course.