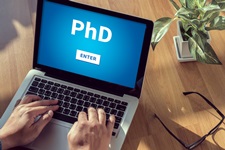 Support for Doctoral Researchers

HIGRADE provides structured and systematic graduate education, which is adaptable to the individual needs of our doctoral researchers. Furthermore, HIGRADE offers exciting courses, career development possibilities, funding opportunities, and many other benefits.

For more information on the structure of the HIGRADE programme, funding opportunities and other services, please see below.