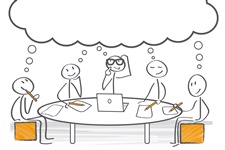 Supervision

Supervision is one of the most important elements of HIGRADE, and we aim at fostering cooperative and respectful working relationships, promoting environmental awareness and responsibility as well as enabling interdisciplinary work in an international environment with the aim of solving complex environmental problems.
Each doctoral researcher at the UFZ is supported by an advisory committee. The committee typically consists of 3-4 advisors: the 1st and 2nd advisor from UFZ, and an additional university advisor, if neither UFZ advisor holds a university position with the capacity to award doctoral degrees. Further, the doctoral researcher can include a person of trust or mentor (more) and/or additional UFZ or external advisors. A supervision agreement is signed by all parties within the first five months of the PhD project, including a jointly developed, comprehensive work plan and a clarification of roles and responsibilities of all parties. Regular meetings with the advisory committee are highly recommended to ensure the continuous support and progress of the doctoral researcher.

Moreover, doctoral researchers at UFZ are closely integrated in the research environment of their department(s). They are members of small working groups and actively take part in regular internal seminars and have the opportunity to present their work and engage in scientific discussions.

If you have further questions concerning your supervision, please do not hesitate to contact
HIGRADE
.
Relevant Forms & Regulations

HIGRADE Reporting Forms:

Regulations:

University Information for Doctoral Candidates
Please also have a look at general guides and information provided by the university you are enrolled in, e.g. via university graduate academies/schools: